Description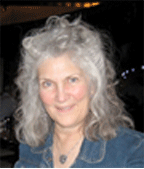 Join the authors of Every Move Counts, Clicks and Chats to discuss non-traditional assessment and intervention strategies appropriate for the development of communication and selection of AT tools for individuals having complex communication needs. Information is relevant to the needs of those individuals who are perceived as unable to communicate spontaneously in their environment, regardless of age or severity of physical differences. Techniques incorporate current research in the areas of communication, education and sensory integration, highlighting the implications of interoception, referred to as the 8th sensory system, in developing appropriate intervention strategies and selecting appropriate AT solutions. The session will include formal presentation, discussion and videotape demonstration. It will offer strategies to capture and understand the potential implications of observations and will include assessment, implementation and selection of appropriate AT tools. Evaluation of effectiveness of these strategies and making changes in response to student performance data will be stressed.
Date and Time:
September 30, 2019
8:00 am – 4:30 pm
Learning Outcomes:
As a result of this workshop,
1. Distinguish language from communication and understand the skills necessary for each.
2. Recognize and assess abilities rather than disabilities through a process-oriented assessment approach.
3. Design an effective individualized communication program that builds on the abilities identified through Every Move Counts, Clicks and Chats assessment strategies.
4. Effectively integrate communication training into daily activities by providing appropriate choice-making opportunities.
5. Progress through alternate and augmentative communication systems to identify and provide the tool that best meets an individual's needs and abilities.
6. Develop systems to collect necessary data to evaluate the effectiveness of implementation
Presenter(s)
Presenter Information:
Jane Korsten, M.S., CCC-SLP, Speech Language Pathologist, AT Specialist, EMC Communication Inc., Leawood, KS; Terry Foss, M.Ed., Assistive Technology Specialist, , Olathe, KS.