Description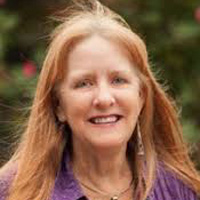 Students with complex communication needs and Cortical Vision Impairment (CVI) pose a daunting challenge to professionals who are working to build students' vision, communication and literacy skills. To facilitate student progress, professionals need to share their expertise within each of these areas. An overview of the CVI Characteristics, Range and Progress Charts will be shared in order to determine interventions for literacy and communication. Building a solid emergent literacy foundation is essential for later conventional literacy learning. Thus, the session will highlight research-based emergent literacy activities with communication woven throughout: shared reading, Predictable Chart Writing, alphabet/phonological awareness activities, independent writing, and independent reading. To foster interprofessional collaboration, a tri-focus model will be used to plan instruction which considers the learner, partner and environment. Participants will leave with three simple maker projects and access to an extensive Dropbox of resources. Lastly, a co-presenter with CVI will offer insights throughout the day.
Date and Time:
September 30, 2019
8:00 am – 4:30 pm
Learning Outcomes:
As a result of this workshop,
1. Summarize the five broad instructional strategies emphasized within a tri-focus framework (learner, partner, environment) for Interprofessional Collaborative Practice (IPCP).
2. Describe how emergent literacy activities develop conceptual knowledge that builds the foundation for conventional literacy, citing at least 3 sources.
3. List the 6 emergent literacy activities recommended by the CLDS to be added to a daily schedule for all students who have not yet developed conventional literacy.
4. Describe why CVI Range scores and Progress must be considered within a trifocus framework.
5. Identify at least 3 sources for implementation ideas specific to CVI and emergent literacy.
Presenter(s)
Presenter Information:
Caroline Musselwhite, M.Ed. CCC-SLP, AT Consultant, AAC Intervention, Litchfield Park, AZ; Gretchen Hanser, Ph.D, MS, OTR/L, Director of Assistive Technology, Literacy Consultant, The International Academy of Hope, New York, NY; Maren Barros, M.Ed./CVI Endorsed Professional, Consultant for the Blind and Visually Impaired, , Stony Plain, AB; Sidney Daswick, , AAC User, Conference Presenter, Blogger, YouTube Co-Host, , Scottsdale, AZ; Kathy Howery, Ph.D. Ed.S., MSc Psycholinguistics, Consultant, kATe Consulting, Inc., University of Alberta, Edmonton, AB; Deanna K. Wagner, M.S., CCC-SLP, SLP, AT Specialist, Deanna K Wagner, Language AACtivist, Phoenix, AZ