Description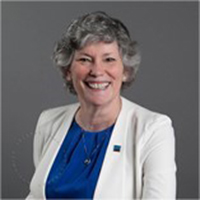 Join members of the Quality Indicators for Assistive Technology (QIAT) Leadership Team as they explore the use of the QIAT Indicators to support high quality, legally correct services in AT. The QIAT Indicator areas include: Consideration of AT Needs, Assessment of AT Needs, AT in the IEP, AT Implementation, Evaluation of Effectiveness of AT, AT in Transition, Administrative Support for AT, and AT Professional Development. Each area includes specific indicators, intent statements, and common errors. Self-assessment matrices to help teams assess their practice will be utilized and resources and materials to support team practice will be provided. Support documents, available freely on the QIAT website will be reviewed. This engaging presentation will both provide you with information and resources, and give you an opportunity to share your questions, ideas, and success stories.
Date and Time:
September 30, 2019
8:00 am – 4:30 pm
Learning Outcomes:
As a result of this workshop,
1. Describe three areas critical to provision of AT services in an educational system
2. Compare two strategies for determining performance measure for AT Teams
3. Describe at least three strategies to improve current practice
Presenter(s)
Presenter Information:
Joan Breslin Larson, M.Ed., Independent Consultant, Monticello, MN; Diana Carl, M.A. CCSP, Independent Consultant, Houston, TX; Kelly Fonner, B.S. M.S., Educational /Assistive Technology Consultant, Fonner Consulting, Lake Geneva, WI; Scott Marfilius, M.A., Independent Consultant, Janesville, WI; Janet Peters, Technical Assistance Specialist, CAST, Minneapolis, MN; Penny Reed, Ph.D., Independent Consultant, Penny Reed Consulting, Roseburg, OR; Joy Zabala, Ed.D., Independent Consultant and Director Emeritus of the AEM Center at CAST, New Smyrna Beach, FL.