Description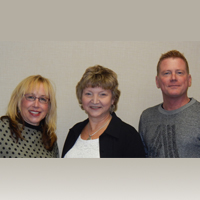 Do you have student(s) who require significant supports, intensive instruction, modified materials and curriculum, delivered through accessible and engaged participation with technology, tools, and of course, inclusive practices? For students with significant needs who have visual, physical and or Complex Communication Needs (CCN), the classroom has a multitude of barriers to learning. During this workshop we will present the strategies and planning for specially designed instruction through the use of accessible educational materials, assistive technology, and modified curriculum. With AEM, AAC and other assistive technologies available, educators have often "hodge-podged" together opportunities for "participation". But participation is not enough. Engaged, excited and scaffolded learning experience on a daily basis is a must. Recently, publishers and manufacturers have been creating universally designed curriculums, with a ground-up approach, and we'll explore them in this time together. Tools and strategies will be delivered through video and print case studies. Plan to leave with lots of resources to recreate your learning environment.
1st Half:
Date: Monday, October 26, 2020
Time: 9:00 am – 12:00 pm
2nd Half:
Date: Tuesday, October 27, 2020
Time: 9:00 am – 12:00 pm
IACET CEUs: 0.6
ACVREP CEUs: 6

Learning Outcomes:
As a result of this activity, participants will be able to:
• Compare and contrast the components of at least 2 presented curriculum to those in current offerings to students with high-needs disabilities in their current setting.
• Create a specially designed instructional plan for their own child or a student on their caseload
• Determine which curriculum or components of a curriculum to seek out more information on following the presentation.
Presenter(s)
Presenter Information:
Kelly Fonner, B.S. M.S., Educational /Assistive Technology Consultant, Lake Geneva, WI, Scott Marfilius, M.A., is an Instructional/Assistive Technology Consultant, Janesville, WI and Donna McNear is an Independent Consultant, Teacher of the Visually Impaired, McNear Consulting, Cambridge, MN.