•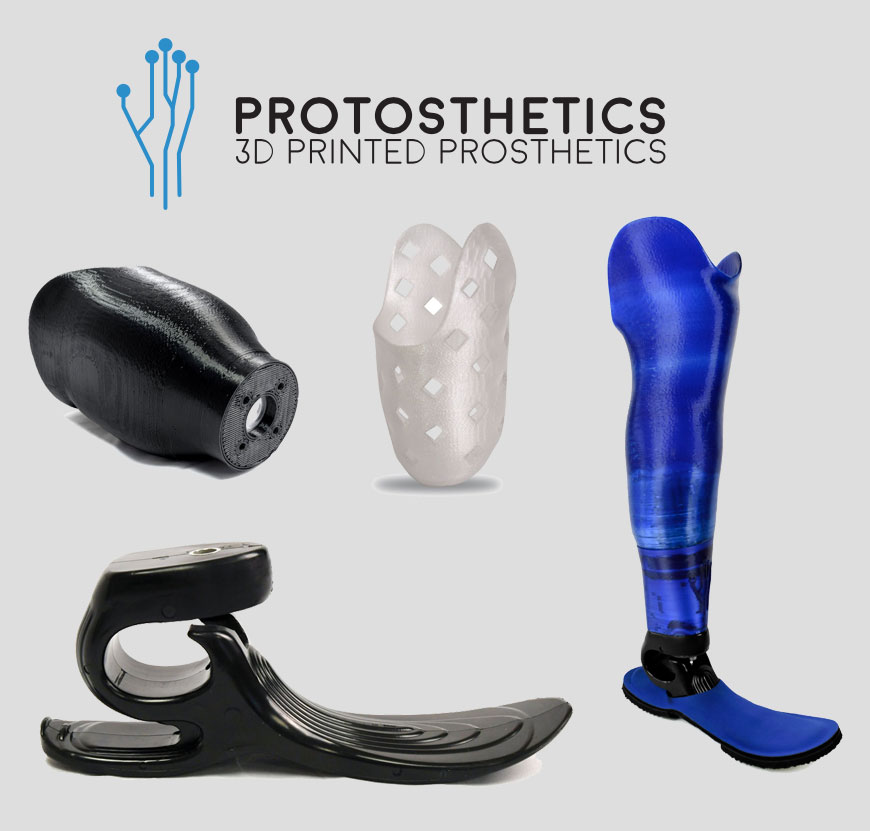 Their Additive Advantage
Additive Advantage: At Protosthetics, they leverage the power of open source hardware printers, which they adapt and build off of to specifically meet the needs of the industries they serve. Their custom machines provide best-in-class build volume, extensive range of materials, robust strength, and tremendous quality, all designed specifically with the unique needs of orthotics and prosthetics in mind. These capabilities arm them with the perfect tools to meet the needs of your clinic and deliver high-quality, innovative, and fully customized product lines.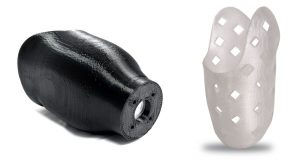 CENTRAL FAB – PROSTHETICS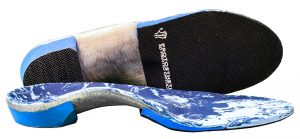 CENTRAL FAB – ORTHOTICS
ORTHOTIC INSERTS
AFO + KAFO
OTHERS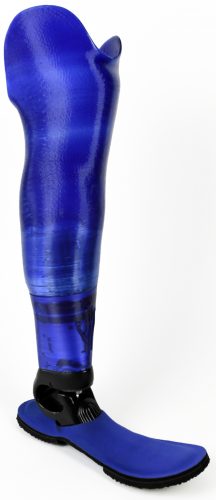 AMPHIBIAN – The Amphibian Leg is the perfect below-knee device to assist in daily activities and recreation such as showering, walking on the beach, riding an ATV, or swimming in the ocean. The modular design allows for easy disassembly, perfect for packing in a suitcase for vacation or storing in tight spaces. Our Amphibian leg incorporates the BOA System, making donning and doffing quick. Easy to clean and maintain, the leg is a vehicle for independence and enjoyment. Stand up in the shower and do what you love without ever worrying again about the consequences of wearing your primary leg in wet or dirty environments.
Multi-Purpose
Waterproof
Custom Fit
Affordable
 NIAGARA FOOT – The Niagara Foot, under a 3 year warranty, is one of the most versatile prosthetic feet on the market. Initially designed to help victims of landmines, the Niagara Foot has been carefully engineered with special Dupont Engineering Polymers and is one of the most innovative energy-return systems on the market.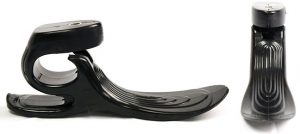 Versatile
Adjustable
Durable
Affordable
The foot is designed so the prosthetist can easily adjust the foot according to patient weight, activity level, and personal preference through basic grinding. 
The design also allows for heel impact dampening and smooth roll-over in gait with all the elements working together in perfect harmonic fashion to replicate natural walking motion.
The Niagara Foot is also built to be one of the most durable feet on the market. It has been rigorously tested to over 3,000,000 cyclic loads and has shown increased durability over carbon fiber feet.

PECTUS CARINATUM BRACE – Their Pectus Carinatum Brace is meant to treat anterior chest wall deformities caused by excessive growth and structural abnormalities of cartilage of the ribs and breastbone. The brace is fully customized and requires no further modifications to be made by practitioners. Equipped with custom printed 3D panels and a velcro/BOA closure strap design for adjustability, corrective anterior/posterior compression is achieved seamlessly. Keeping patient quality of life at the forefront, their lightweight material choices and low profile design ensures wearability while offering a clinically viable product.
Customized 
Lightweight
Corrective
Comfortable 
Click here for more information.