•
Quha Zono is the Only Wireless Gyroscopic Mouse Designed for Special Needs
It enables independent computer access.
Quha Zono makes it possible to use a computer in a flexible way, when you cannot use an ordinary mouse. It is an extremely light device, and since it is completely wireless there are endless ways to wear it.
Quha Zono works straight out of the box allowing full access to your computer. Take complete control with wide range of accessories. Quha Zono represents functional Nordic design and is designed and manufactured in Finland.
Is Quha Zono for me?
It provides accurate and intuitive computer access with just small head movements!
Can I use Quha Zono with my devices?
It is compatible with all available computers and almost all tablets and smartphones!
Quha Zono is compatible with iPads with the iPadOS operating system and iPhones with the iOS 13 or later operating system. Adapter for Apple iOS devices (iPad and iPhone) available separately for older iOS devices that cannot be updated to iPadOS or iOS 13.
How do I start using Quha Zono?
There is absolutely zero setup time: open the box, plug it in and turn it on. Instant access to your device!
---
Ways to Wear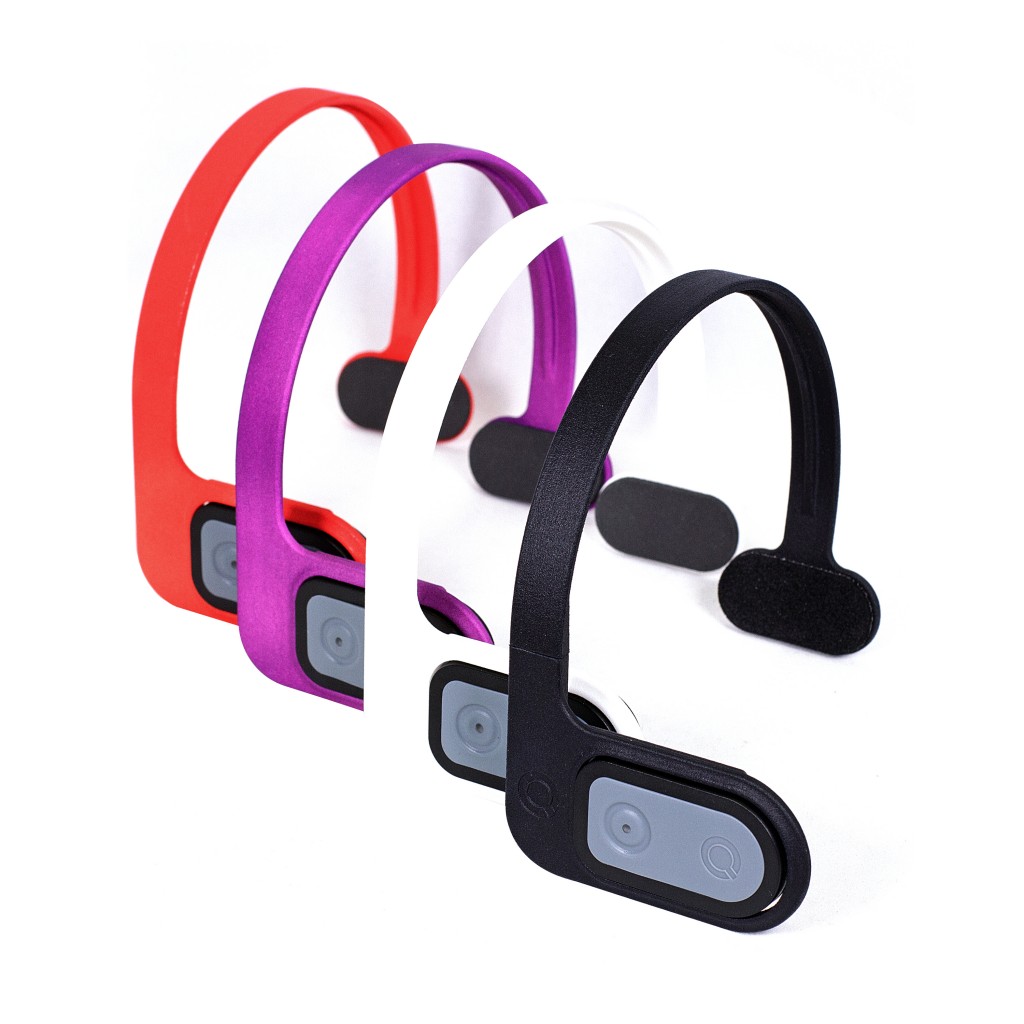 Headband
Headband is a new way to wear Quha Zono. It is light and fits comfortably for hours. The flexible design makes it suitable for most users without any adjustments.
It is an ideal alternative for Neckband when using Zono while resting the head on a pillow or a headrest.
Quha Zono is easily attached directly to the Headband, making it very light to wear. The Quha Zono mouse can be charged while attached to the Headband.
Headband is available in 4 trendy colours – black, white, red and purple.
Head Mount Kit includes Light eyeglass clip and Neckband.
Neckband is a trendy way to wear Quha Zono. It fits confortably on most users' heads and can be worn for hours. Putting on and removing Quha Zono is easy, comfortable and fast!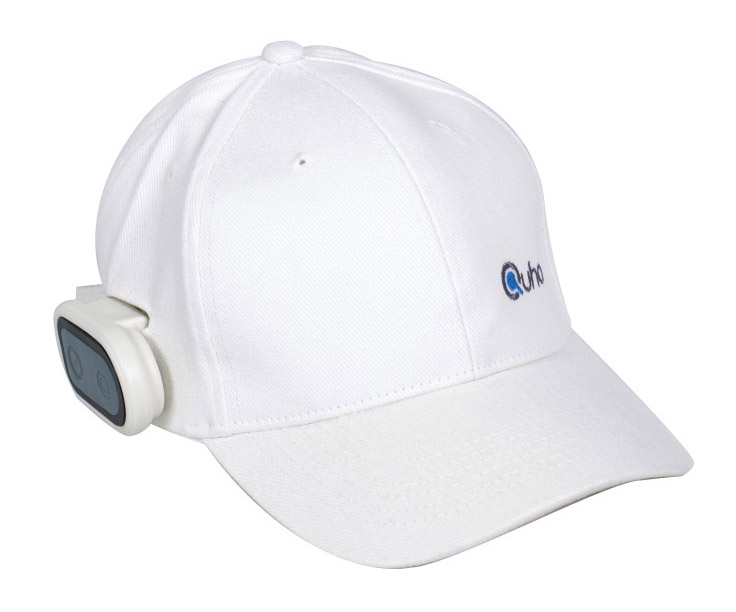 Baseball Cap
Quha Zono Baseball Cap is a youthful and comfortable way to wear Quha Zono.
Universal Wear Kit enables Quha Zono usage by hand or by foot. It includes a Velcro band and a soft holder for Quha Zono.
Light Eyeglass clip is an ultra light clip to attach Quha Zono safely to your own eyeglasses.
---
Jari Mönkkönen, a former artistic gymnastics medallist, tells about his life and about his computer usage with Quha Zono head mouse.
---
Quha Dwell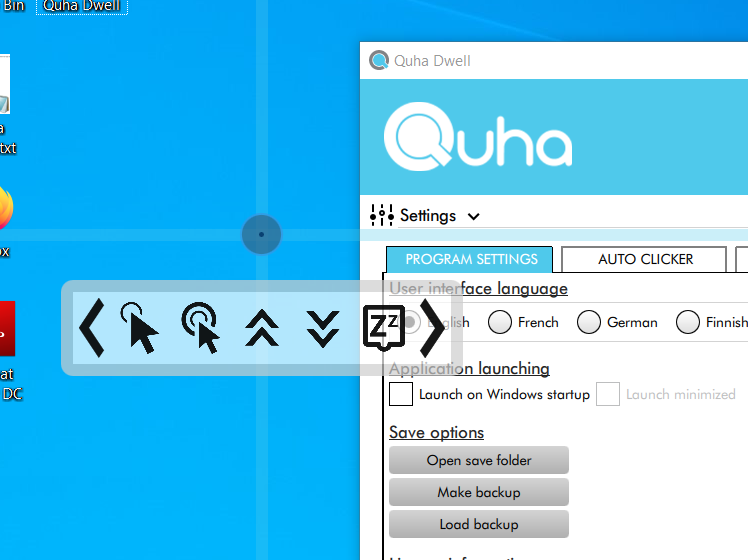 Quha Dwell is a complete computer access software for assistive mice.
The unique Instant Dwell feature makes computer usage faster, more comfortable and ergonomic compared to any current dwell control software.
With Quha Dwell you can easily control all the functions of your computer, switch between applications, copy-paste and scroll. Any new function can be added to Quha Dwell to meet your needs.
Quha Dwell includes an on-screen-keyboard with word prediction.
MacBooks have versatile assistive control possibilities integrated. This video shortly demonstrates how to enable the assistive keyboard and the dwell clicker.
Connect the Quha Zono mouse to a Windows computer USB-C port with an adapter.