•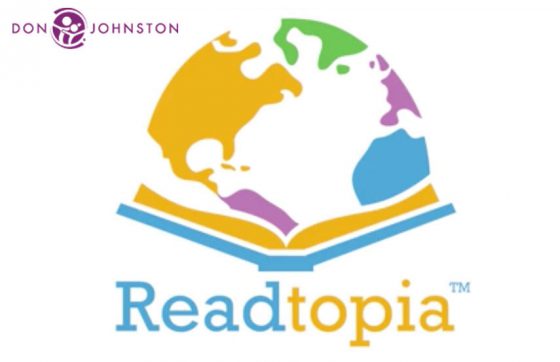 They Make Learning to Read an Experience

Readtopia is a comprehensive reading curriculum for middle and high school students with autism and other complex needs. It brings first-hand experiential learning into the classroom—teaching students standards-aligned social studies, ELA, and science content.
---
Readtopia
For many, reading is not a natural act, but everyone naturally derives learning from first-hand experience.
Our purpose is to bring first-hand experiential learning into the classroom, so students can bridge the gap between learning through reading, and learning through experiencing.
In so doing they tap students' natural learning capabilities, and channel them into reading capabilities so students can begin to more fully participate both in school and in life.
They take students down 1,000 feet in a submarine as we learn about oceanography.
They hear from Sacagawea to understand the journey Lewis and Clark faced heading west.
They bring students into a volcano in Iceland as a way to introduce them to the book Journey to the Center of the Earth.


---
Program Components
All of this is supported by authentic literature, phonics/early reading instruction, and informational text that builds foundational reading skills. Readtopia delivers the curriculum through thematic units that will help you transform classrooms into laboratories of experiential learning.
All of the Readtopia resources are available online to subscribers. Browse the tabs to see each program component in detail including Videos, Leveled Text Graphic Novels and Authentic Text, Informational Text, Phonics / Sight Words / Vocabulary, and Assessment.
Teacher Guide
A Teacher Guide is included with each thematic unit. It walks teachers through each step of implementation chapter-by-chapter.
Each chapter contains several lessons covering different aspects of instruction.
Here's how a typical chapter unfolds. In addition, understanding is assessed three times per unit.
The sequence of instruction for the first chapter in Westward Expansion is laid out below.
Lesson Plan:
Westward Expansion
Sacagawea (Chapter 1)

---
Videos
Readtopia videos play a crucial part in learning. They form a window into the content that is crucial to support students as they learn to read. These videos are designed to build background knowledge, establish vocabulary, and build visual mental models of the materials covered in subsequent lessons and in the reading. All this, and they're engaging!
---
Leveled Text Graphic Novels
Graphic novels use age-respectful images to reinforce text. The book covers are all the same, but inside, the text is carefully leveled! Here's the first page in the graphic novel Sacagawea at six levels:
---
---
Informational Text
Students experience 10 different standards-based text types including:
Compare and Contrast
Bibliography
Map
Chart/Graph
Directions
Timeline
Article with a Sidebar
Two Text Types (with same subject)
Claim/Evidence
Fantastic Facts
All of the text types are covered in each Thematic Unit. Below is an example of the Timeline text type at four levels for the Westward Expansion Thematic Unit. Comprehension tasks (on the back activities) are included at each level.
---
Phonics / Sight Words / Vocabulary
Phonics / Sight Words / Word Study lessons cover both vocabulary in the thematic unit and high frequency word sets for general word identification.
Book-specific phonics lessons (15 lessons per thematic unit) are divided into 5-types: Change the Word, Word Builder, Slice and Dice, Word + Word, Word in a Word)
Sight words for each chapter include AAC Core Vocabulary Words.
---
Assessment
Student response to instruction is assessed several times during each Thematic Unit. Data is easily collected and compared across units.
Cloze Maze assessment examples
Westward Expansion
---

Thematic Units
With your Readtopia subscription, you get access to ALL current titles as well as all futurereleases. Each thematic unit contains 6-12 weeks worth of content.Current Thematic Units (first release):
Westward Expansion
Sacagawea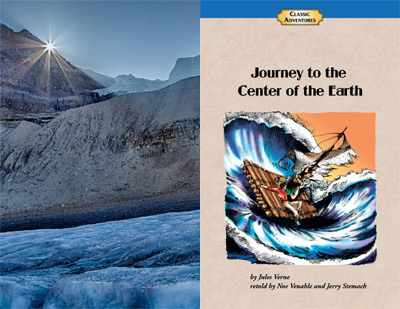 Geology / Dinosaurs
Journey to the Center of the Earth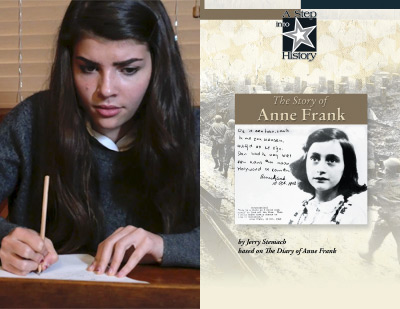 WWII
The Story of Anne Frank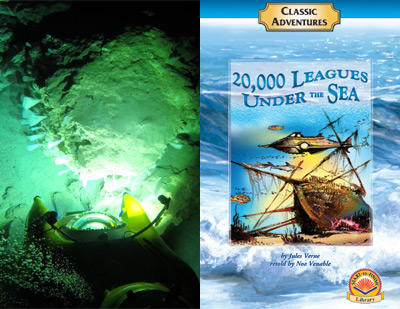 Oceanography
20,000 Leagues Under the Sea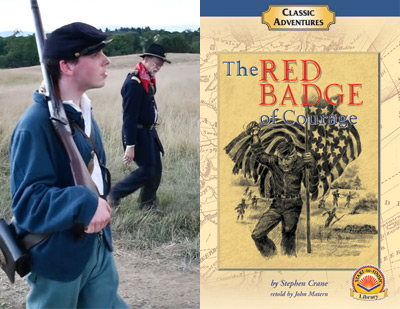 Civil War
Red Badge of Courage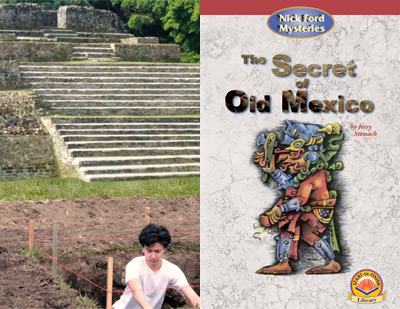 Ancient Civilization / Maya/ The Planets
The Secrets of Old Mexico
Upcoming Thematic Units (second release summer 2017):
Ancient Egypt / Cleopatra
Scientific Method / Glaciers / Frankenstein
Shakespearean times  / Romeo & Juliet
Weather and Stars / The Adventures of Huckleberry Finn
English History and Exploration / The Prince and the Pauper
Marine Science and Navigation / Mutiny on the Bounty
Future planned thematic units: Native Americans, Civil Rights, Slavery and Equality, Underground Railroad, American Revolution, Jane Goodall
---
For in-depth articles, webinars and up-to-date product information and strategies, check out Closing The Gap Solutions. Contact hours available. Learn more
---