•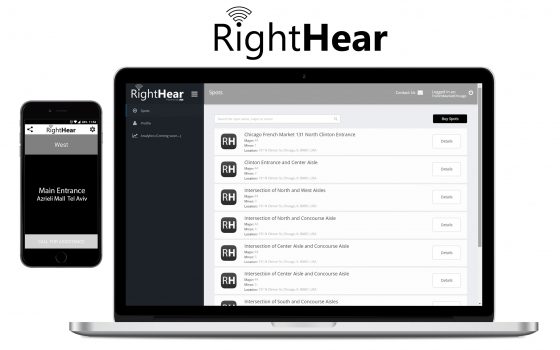 About
RightHear is an advanced accessibility solution that allows its users to hear where they are, what is there, and even what's around them just by pointing with their smartphone in different directions.
Every AS contains a tiny smart and self-powered sensor based on the Bluetooth technology which allows to detect whenever a user is nearby.
It can be easily installed anywhere, indoor and outdoor, typically, on entrances, toilets, elevators, stairs or any other point of interest in the venues.
Mobile App – Key Features
CURRENT LOCATION – General informative information about the AS location: opening hours, services, nearby obstacles, venue description, special events etc. 360° ORIENTATION – Information about the surroundings of the user current location and about points of interest nearby with clear details about their direction and distance.
LIVE ASSISTANT – A local assistance representative that users can call for further information about the venues and also for providing them physical guidance. NEARBY ZONES – List of all Accessibility Zones (AZ) nearby the user (sorted by distance). It also allows the user to navigate to an AZ using 3rd party application (i.e. Google Maps). When approaching the AZ's entrance, user will start receiving accessibility information