•
A World Of Independence
An indoor positioning system for the orientation challenged
RightHear is the world's most advanced spatial orientation solution for people who are blind or visually impaired.​
They believe that inclusion starts with accessibility and therefore, our goal is to make the world more accessible for everyone.
Their solution is designed specifically for people who are blind or visually impaired,but is also highly valuable for any person with orientation challenges.
Imagine a world where everyone can go anywhere independently.
A world where everyone is more capable, more confident and more empowered. 
This world it RightHear.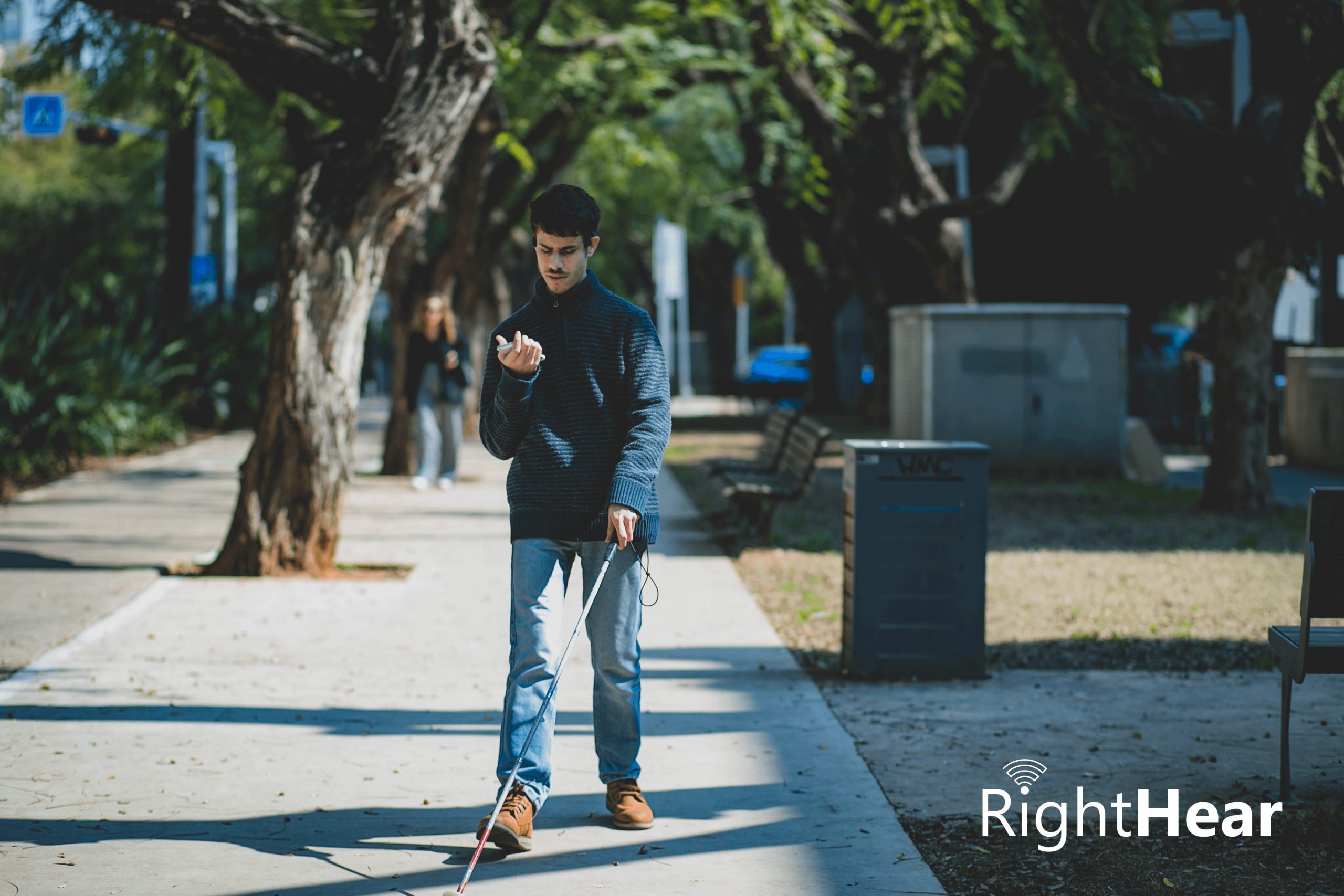 Their Story
Inclusion starts with Accessibility.
Since the launching in March 2016, more than 800 venues have turned their public spaces into accessible environments for people with low-vision or orientation challenges through RightHear's solution. 
By doing that, they have allowed thousands of visitors to navigate independently inside those accessible venues. Every day, new places are added to their network of accessible environments and more and more users are joining their growing global community of independent travelers.
RightHear's story started in 2015 in Israel when Gil Elgrably and Idan Meir – who were then working on another shopping related startup –  uncovered an indoor micro-positioning technology that allowed them to provide coupons precisely in-store and were amazed by the endless opportunities it can provide in other fields. As both of them are very socially aware, they decided to pivot into a new product that would focus on utilizing this new technology for the benefit of people with low vision and other orientation challenges.
With a growing and fully committed team, they will bring inclusion through accessibility all over the world.