•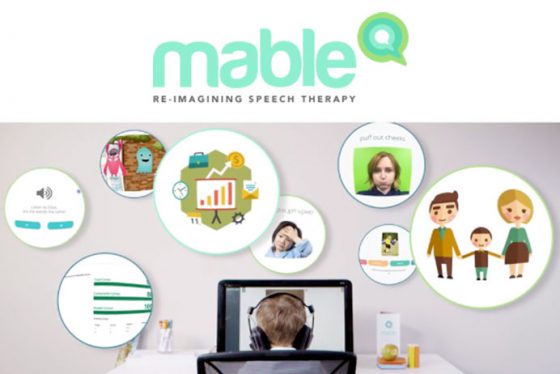 Mable is an award-winning speech and language therapy service.
Mable's custom built therapy platform "Speech Deck" has delivered 1000's of sessions to children across the country. Schools using Mable are engaging students, tracking data and getting better outcomes for pupils and the whole school.
Mable has changed the way speech and language therapy is delivered in schools; streamlining communication between teacher, therapist and parents and delivering an evidence-based intervention that is not only functional but fun!
We create memorable therapeutic experiences for pupils and all teaching staff.
 Pupil progress data is collected each session. You are able to track frequency, and effectiveness of the intervention for individual students.
 We have put together a short video that explains how Mable can work in your school.

Therapy Interventions On-Demand
Mable appointments are arranged around pupil and teacher time tables. Appointments can be moved and changed easily if pupils are not in school.
Simple, Joined up Communication.
 After each session our therapists feedback to parents, teachers and the senior leadership teams with the latest report, progress checker and next steps.
Fully Engaged pupils
Therapy and assessment are creative, interactive and fun! When pupils are engaged in the therapy process targets are achieved more quickly and effectively.
Click
here
for more information.