•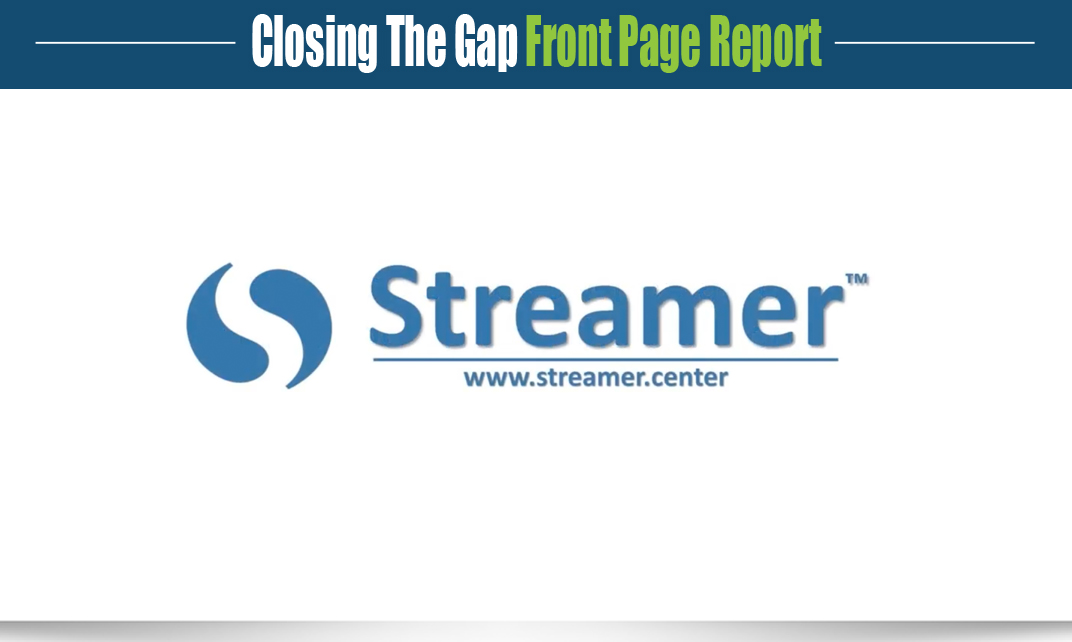 Introducing Streamer
Streamer is a new approach to captioning, note-taking and translation. Streamer users receive a private and secure website, created specifically for you, your firm, school, agency, or place of worship. Use your Streamer website as often as you like to caption and translate conversations with as many people as you want. User-friendly, accessible, private, and secure, Streamer has features to support all your communication needs in every situation.
Captioning
For those of us who are Deaf or Hard of Hearing, videos, lectures, livestreams, and face-to-face conversations aren't always easily accessible. With Streamer, it's easy to caption all of your conversations, whether those exchanges are taking place in-person or online. Plus, unlike other systems, Streamer is private and secure. Your data and transcripts are yours alone.
Note Taking
With Streamer you can easily add color-coded notes directly into your transcripts, tagging important sections as the captioning is generated. These are your custom, private notes, not part of the transcript that everyone sees. Because they're color-coded, you can quickly find them in your saved transcripts for future reference.
Translation
From the workplace, to schools, to retailers, to our neighborhoods — in today's world, you often need to be able to speak and understand multiple languages. Streamer goes far beyond simple bi-directional translation apps to provide complete United Nations type translations, where anything spoken or typed in any language is simultaneously translated and spoken aloud for each person in their preferred language.
Speech Generation
For those of us who are non-verbal, Streamer's PhraseBuilder™ tools makes speech generation quick and easy, allowing your sentences to be spoken aloud in a personalized voice. Create your own core sentences, or use the provided phrases. Either way, Streamer is your answer for quick, accurate speech generation anywhere, anytime, and in most any language.
Live Streaming
Streamer automatically captions and/or translates your livestream events. It works with all platforms including Zoom, Google, Facebook, Adobe, Citrix and more. Choose open or closed captioning or both. And with Streamer's multi-lingual translation features, everyone can see and hear what you're saying in their choice of over 100 languages.
All Situations
Streamer: one system for all situations. Streamer is easy to use for personal interactions, and it also expands to meet larger needs. Classrooms, Skype calls, religious services, webinars, seminars, conferences, stadium events, and even supporting communications for a global business — no matter what your situation, Streamer has you covered.
Private and Secure
Today, more than ever, privacy and security are a must. Unlike other systems, Streamer™ is completely private and secure. Streamer was initially developed in partnership with the U.S. Marine Corps for use in military theater operations. Features like 64-bit encryption, autoclear transcription, cypher room locks, and Admin Privacy Controls are not an afterthought. These are design elements baked into the software from the beginning.
Plus Much More
Streamer is a complete communication system with all the features needed to ensure that everyone can communicate with anyone, anytime, anywhere and in most any language. Whether you are looking for a personal communication tool, or a system to support an entire corporation, Streamer has you covered.
---
Automated Captioning and Translation of Zoom Meetings and Other Livestream Platforms
---
Streamer Features
Your Streamer™ website comes standard with numerous features, and with your suggestions we are continually adding new ones. The following feature list may seem intimidating, but Streamer is easy to use. Start with a single Streamer room and add more when needed. Whatever your situation, from a one-to-one personal conversation, to a complete communication system for a global corporation, Streamer's got you covered.
Captioning – It all starts here
Two-Way Contextual Accuracy–  Streamer uses both forward and reverse looking contextual mapping. Previously spoken words are used to identify the proper spelling of new words, such as to versus too or two.  And as new words are identified, Streamer also looks at the previously transcribed words to update those entries as well. Such as Right…  becoming the word Write when it's followed by the words, your name (as in, Write your name).
Noise Filtering–  Streamer cuts through background noise to listen to your speech. Use it in noisy situations like a cafeteria, and you'll still get accurate transcriptions.
Continuous Recognition in Complete Paragraphs–  versus separate segmented sentence fragments. This makes the captioning much easier to follow and read.
Unlimited Use Captioning in Multiple Languages–  There are no per-minute charges or usage caps that you need to worry about. Use your Streamer website anytime, anywhere, without limits.
Simultaneous Captioning of Multiple Speakers–  With Streamer there is no need to take turns talking. Whatever anyone says at any time is captioned.
Automatic Speaker Identification –  Streamer can identify who is speaking at any given moment, displaying both their username and a picture of the person.
Automated complete punctuation –  This is complete contextual-based deep learning punctuation that is based on a neural net, not a simple rule set.
Family Friendly Filters–  Filter out inappropriate language.
Unlimited Font Size adjustment–  Set your font size to basically whatever you want, very small to extremely large.
Selectable Display Colors–  For example, choose yellow text on a dark blue background.
Day / Night Color Layouts–  Streamer includes color layouts optimized for your ambient setting.
Attendance List – Steamer shows you a listing of people that are in your captioning room: their name, a picture of them, the language they are using, and their status (e.g., typing a note, actively listening, away from their desk, etc.).
Language Translation – Not just bi-directional translation
Complete Multi-lingual Multi-directional Support of Conversations–  Translate conversations from one language into dozens of others. This goes way beyond just simple bi-lingual translation to support complete "United Nations" situations. Anything anyone says in any language is simultaneously translated and spoken aloud to each participant in their native language using a voice tailored to match that of the original speaker.
Complete Voice-to-Voice Translation –  Anything said, typed or written is captioned and, if desired, spoken aloud in each person's preferred language.
Personalized Voices–  Your preferred voice is used in all languages. Select a personal voice in English, and that same voice is used when your speech is being translated and spoken aloud in other languages. This makes it much easier for participants in multi-lingual conversations to recognize the voice of who is speaking.
Language Identification–  Each User Account displays that person's preferred language, so you know which participant is speaking which given language.
Saved User Accounts–  With Streamer™ you do not have to reset your language(s) each time you use the system.