•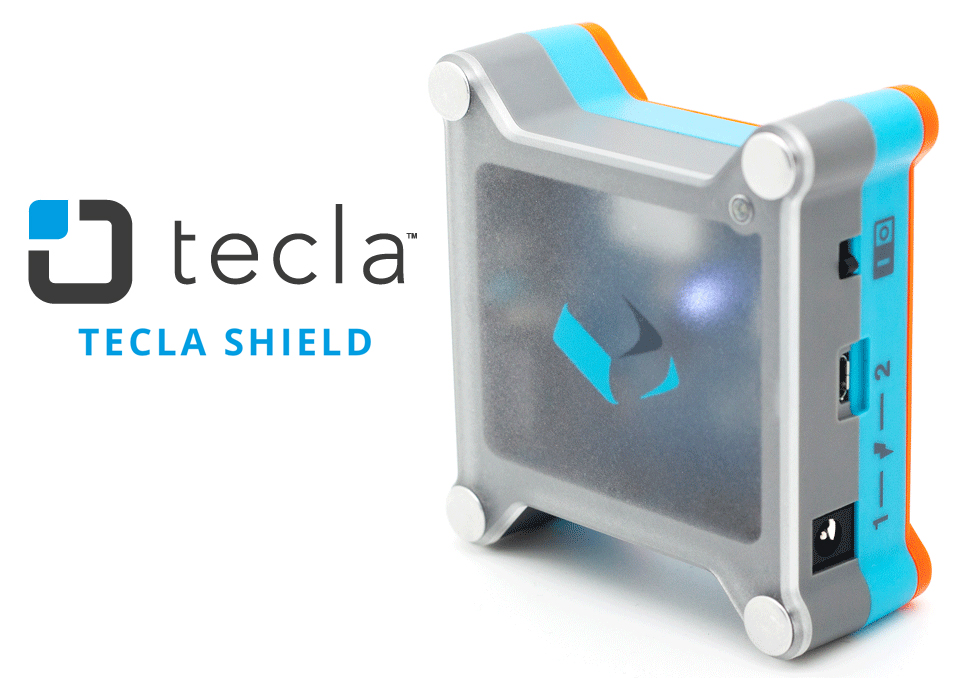 CHRISTOPHER'S STORY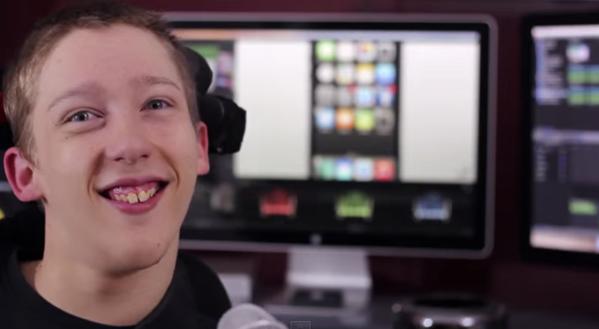 Christopher, who lives with cerebral palsy, has been using Tecla since 2011. With the help of Tecla and Apple products, Christopher runs his own video editing business. He's been featured by Buzzfeed for his use of Switch Control. 
"IN MY OPINION, THE TECLA SHIELD HAS ALWAYS HAD MORE OF THE KIND OF FEATURES THAT ALLOW ME TO DEVELOP INDEPENDENCE THAN OTHER SWITCHES."
On why he was first drawn to Tecla:
As an Apple geek, I always admired the iPhone and iPad, even though I couldn't use them. That was what first drew me to the Tecla Shield.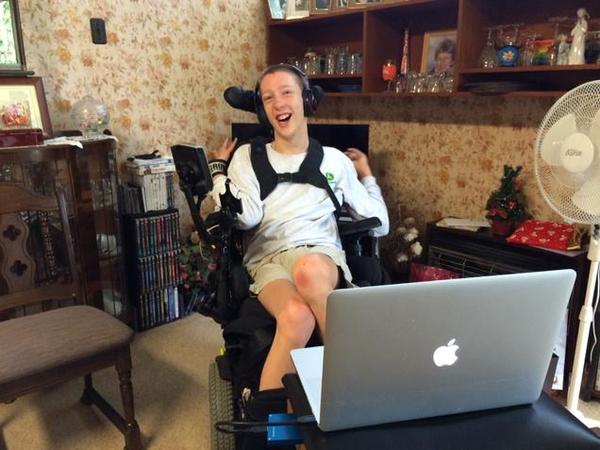 On what's changed since using Tecla:
I use the Tecla to control both my Macs to edit videos, run my business, communicate with people all over the world, play games and browse the internet. 
Before, I was limited to only one computer and I had to have my switch hard-wired to it. Now I can come and go from the computer and change computers independently. The Tecla Shield also allows me to interface with Switch Control on OS X whereas the switch I had before was outdated and limited to older Operating Systems.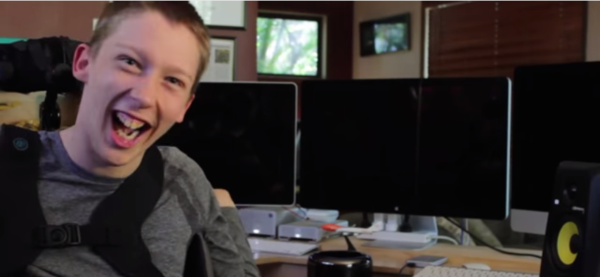 On using his devices beyond the usual smart functions:
I control an Apple TV via Wi-Fi. I control two electric doors via Bluetooth so I can go between the house and my office independently. I control a WeMo switch for some lights.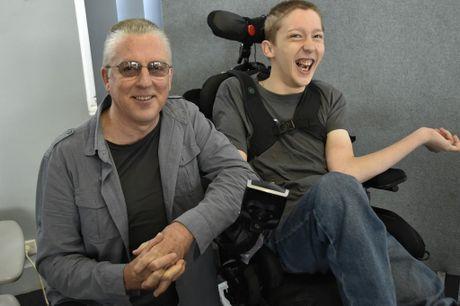 On his overall Tecla experience so far:
My experience has been very good, not only because the device is excellent, but also because the people who make it know what it is like to be a switch user and are really good at making the experience the best it can be. In my opinion, the Tecla Shield has always had more of the kind of features that allow me to develop independence than other switches.
---
The Tecla Shield gives those with limited upper body mobility (due to disability or disease) access to their touchscreen devices. Tecla makes it possible to use iOS and Android smartphones and tablets, as well as computers. All are accessible via assistive buttons, switches or wheelchair driving controls.
---
Works with the iPad, iPod Touch, iPhone or Android (we recommend the Nexus or Pixel devices or Samsung devices with the Universal Switch accessibility feature)
6 modes available, including 4-way joystick navigation 
Customizable experience for Android 5 and earlier devices using the Tecla App for Android
Integrated speed and mode configuration buttons
Use up to 6 switches or your wheelchair driving controls
Connect to your device via Bluetooth without a PIN pairing code
Automatically connect to your last paired device
Automatically connect to your last paired device
18 meter connectivity range
Built-in, rechargeable battery which lasts over 90 hours with continuous use
Specifications:
Size (L x W x H): 84 x 82 x 36 mm [3.5 x 3.25 x 1.5′"]
Weight: 200g
Integrated 5000 mAh rechargeable battery
Radio Type: Bluetooth Class 2
Radio Protocol: Serial Port Profile and Human Interface Device
Switch Port 1: 3.5mm stereo socket
Switch Port 2: 3.5mm stereo socket
Wheelchair Port: D-Sub 9-pin male connector
Power Port 1: 2.1mm center-positive barrel socket (9–24V)
Power Port 2: USB micro B socket (5V)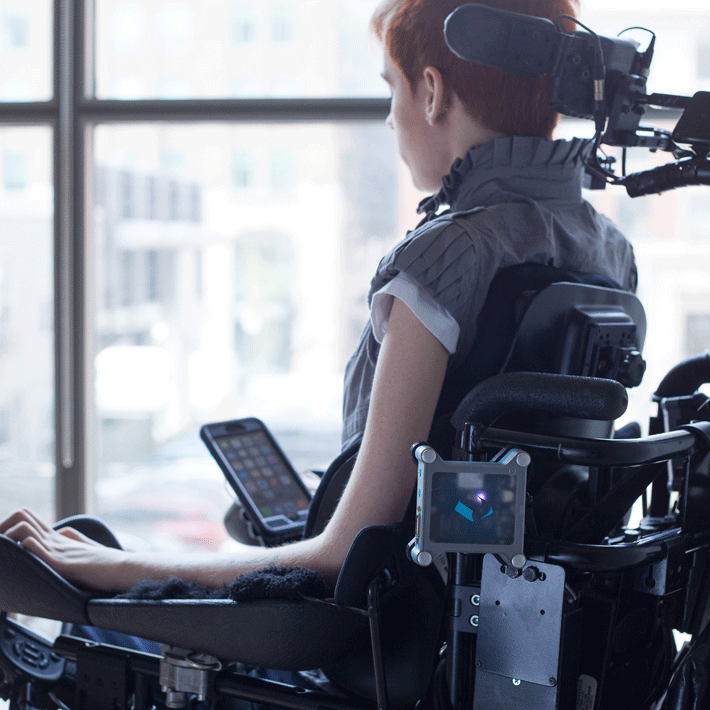 ---