•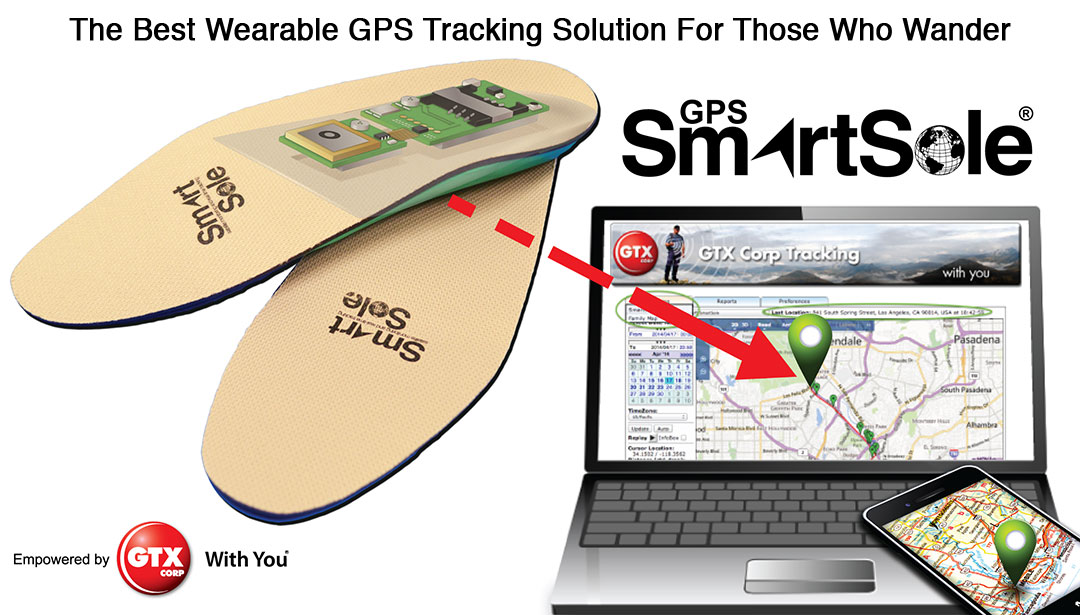 GPS SmartSole® is a smartphone hidden and sealed in an insole. It uses the same GPS and cellular technology as your smartphone, is charged like your phone, and requires activation and a data service plan. Like your phone, it works cross country within cellular network covered areas.
THE KEY ADVANTAGE: GPS SmartSole® is discreet, non-invasive and your loved one won't forget to bring it with them or turn it on! GPS SmartSole® is automatically checking in with you every 10 minutes, for less than the cost of a few days care in a "lock-down" facility. Keeping them safe and independent at an affordable price- now that is peace of mind!
---
About GPS SmartSole®
 The patented GPS SmartSole® is a 'wearable' yet 'invisible', stigma-free monitoring and wandering recovery solution- it's a smartphone hidden in an insole.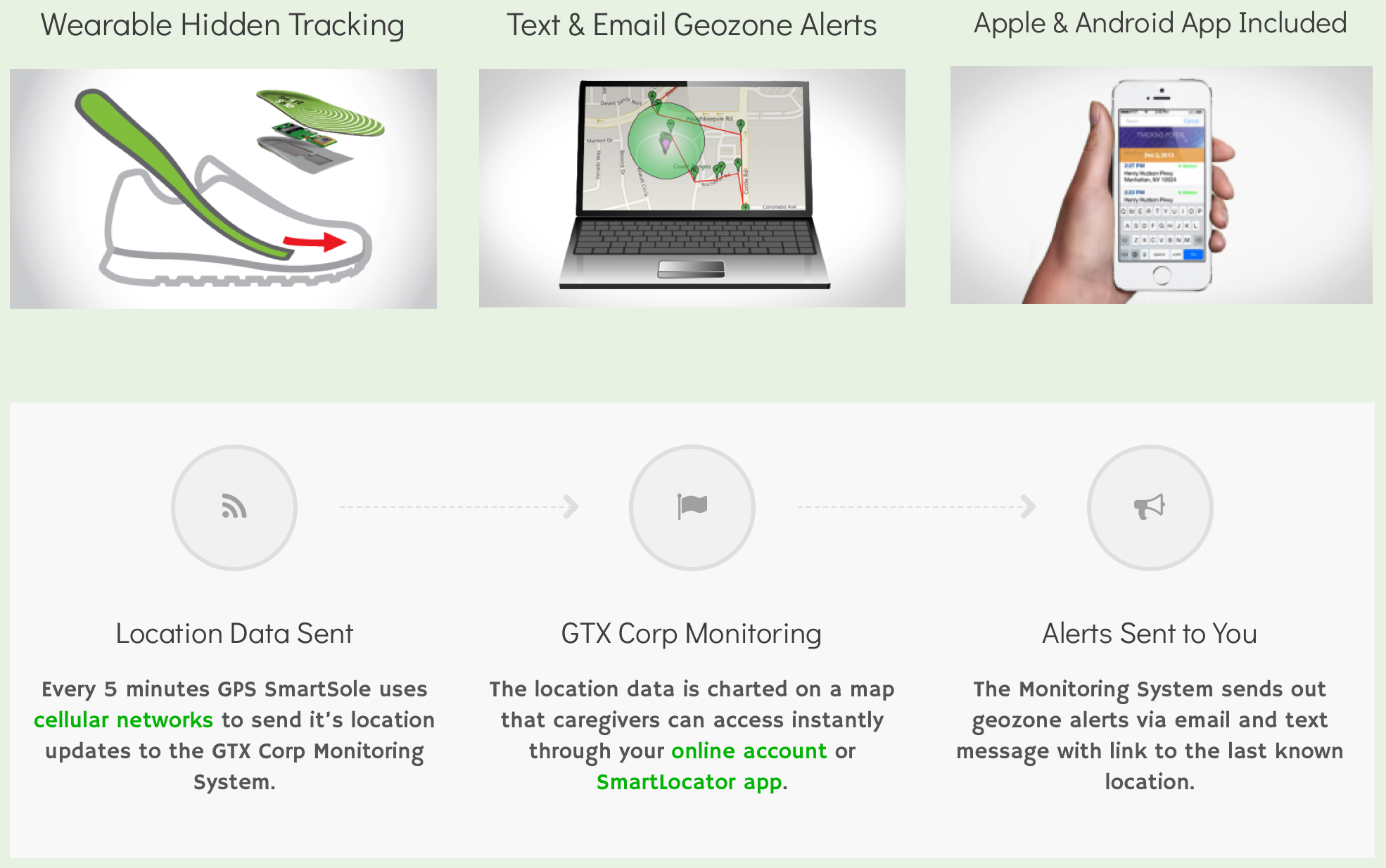 The patented GPS enabled "Smart" insoles fit easily into most adult shoes and let you monitor the whereabouts of loved ones who may have a tendency to wander or at risk of becoming disoriented and lost. No need for them to remember to carry a separate tracking device, just slip on their shoes and go – like they normally would. This system capitalizes on procedural memory, which means even those with advanced memory disorders typically remember to wear shoes!
The ergonomic GPS SmartSoles® feel like regular insoles which means loved ones can be tracked unobtrusively and remain free from the stigma of other wearable trackers that can be seen by others. Avoid the struggle and anxiety caused by "lock on" bracelet trackers, which can be a stressor for those with Autism and Dementia. This is wearable technology that not only provides peace of mind, but can also save lives, while preserving the privacy and dignity of the wearer. Keep mom or dad in their home, preserve their freedom and independence, even while keeping an eye on them.
---
Port-Free Charging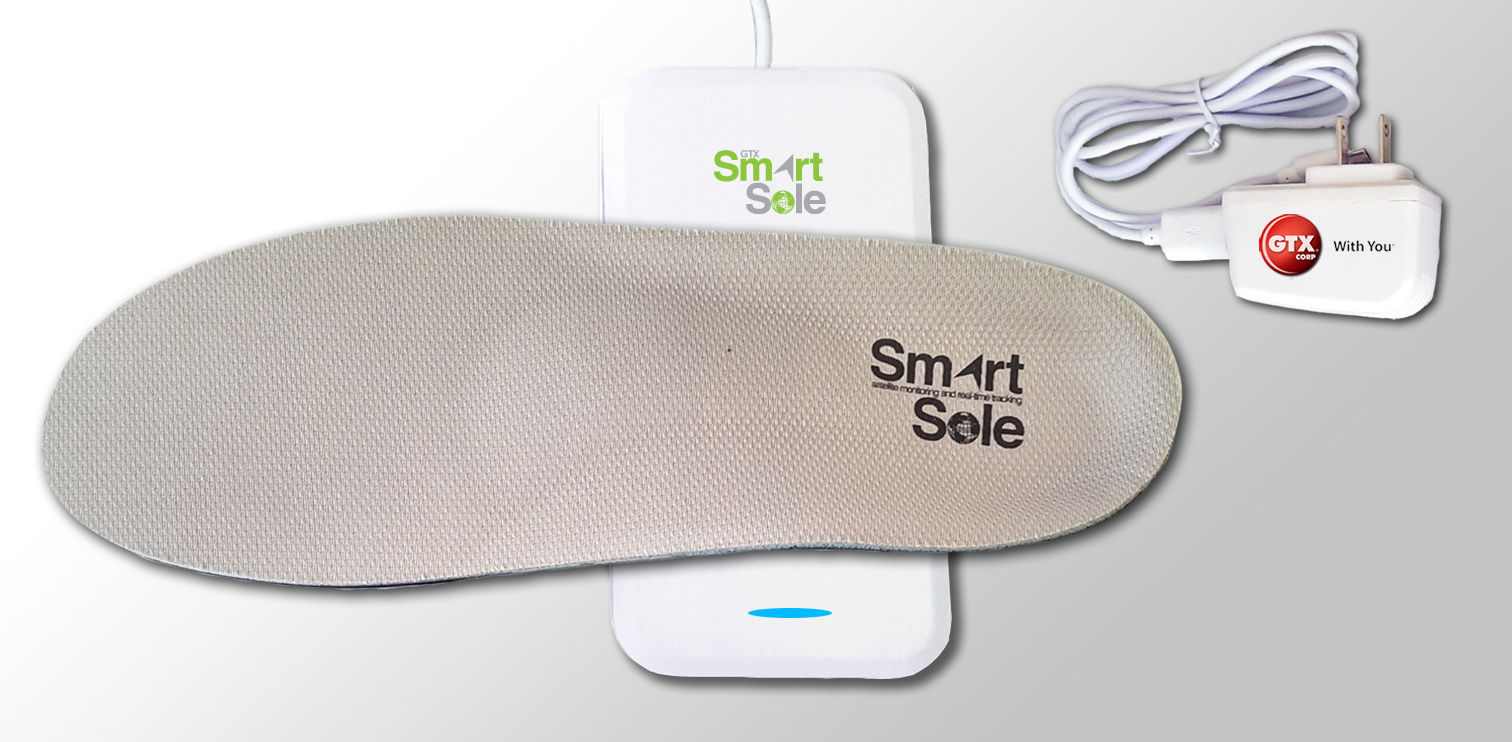 Charging your GPS SmartSole is very easy! Simply place the SmartSole® on the inductive charging pad, which is included with your order. Align the SmartSole® so the charging symbol on the bottom of the insole is on the center of the charging pad, and adjust the SmartSole™ until the status light is solid blue and the charging pad beeps.
It takes up to two hours to fully charge your GPS SmartSole®. We recommend charging your SmartSole® daily, in the same manner as a smartphone or tablet.
On average, GPS SmartSole can last between 1-2 days on a single charge. Individual, actual use may vary between 18 – 48 hours per charge. Continuous motion, long drives, and areas of poor 2G connectivity may drain the battery more rapidly. Just like your cell phone…
Monitoring Service
Basic Online Monitoring Service Plan
Go Online
Mobile Tracking
---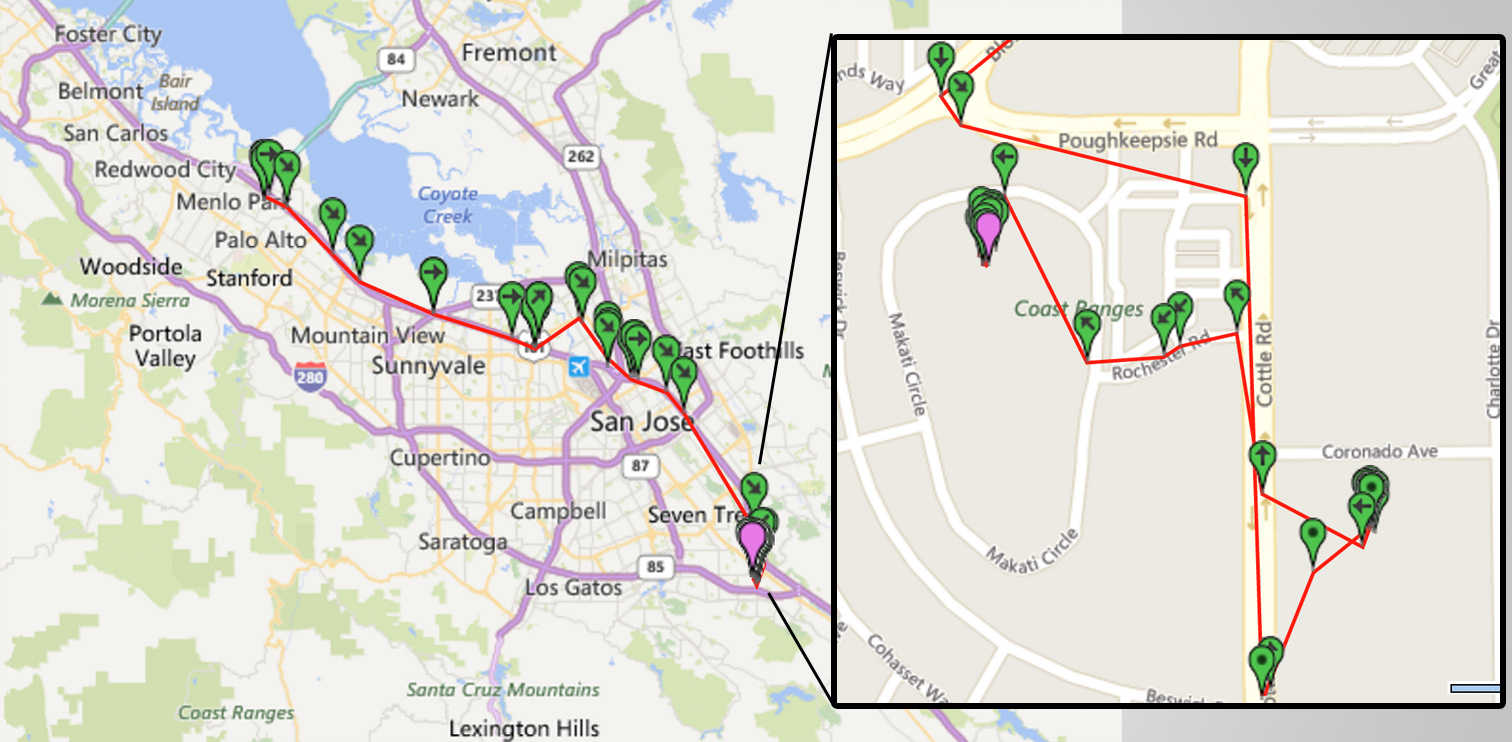 Customize Geozone Alerts
 The GTX Corp Monitoring Portal can send out a variety of alerts that give caregivers an edge.
Create geozones, or circular perimeters, around the addresses of your choice. Then, when the GPS SmartSoles® enter or exit these specified areas, the portal sends alerts via email or text. You can customize which caregivers receive which alerts, and you can pause some geozones which others are active.
Unlimited geozones. Unlimited text/email recipients. Range minimum: 200 meters; maximum: 30,000 meters. Customize zone for arrival/departure/both or uncheck all to disable.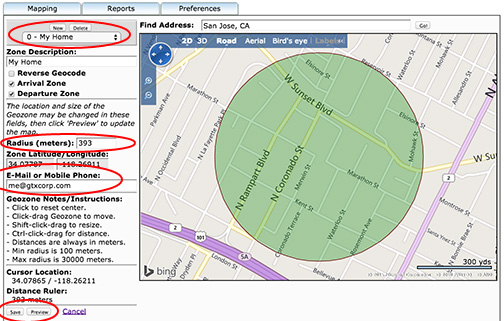 In addition to the customizable Geozone alert feature, configure 'low battery' and 'power on' alerts to be sent to multiple caregivers via email or text message.
Note: the Geozone alert feature is not included with the Economy Purchasing Option. You can upgrade to Premium service at a later time if you would like to add this wandering prevention tool.