•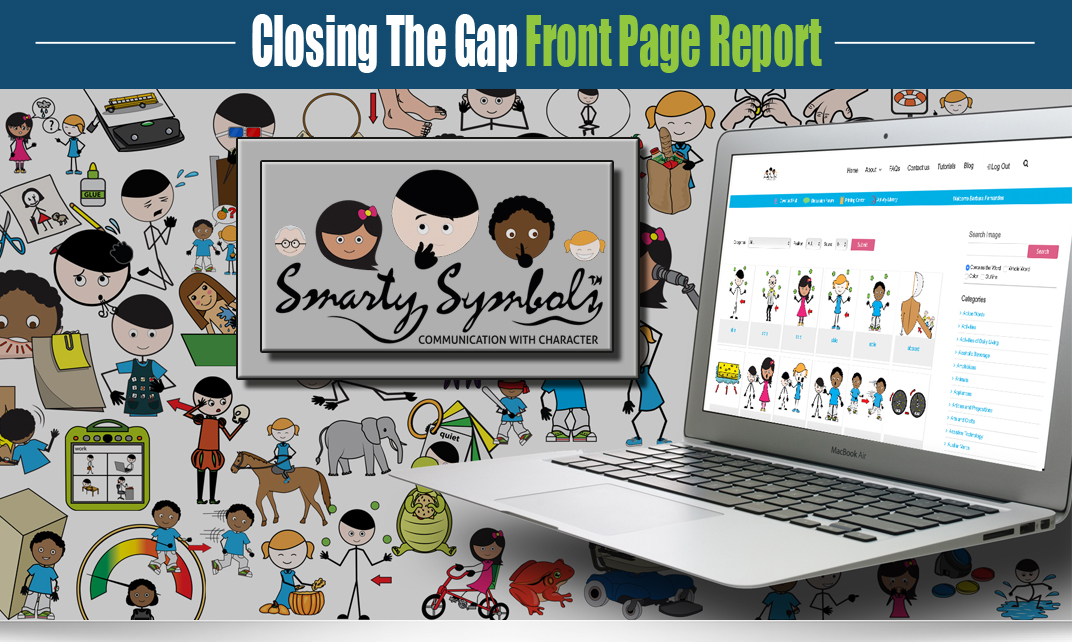 What is Smarty Symbols?
A modern and diverse collection of 21,000 symbols designed by special educators to support learning and communication.
Create unlimited visual support materials
They believe in the power of visual supports and how it can impact children's learning and coping skills.
Explore! You will love it.
21000 symbols at your disposal. Hundreds added monthly!
---
Download Hub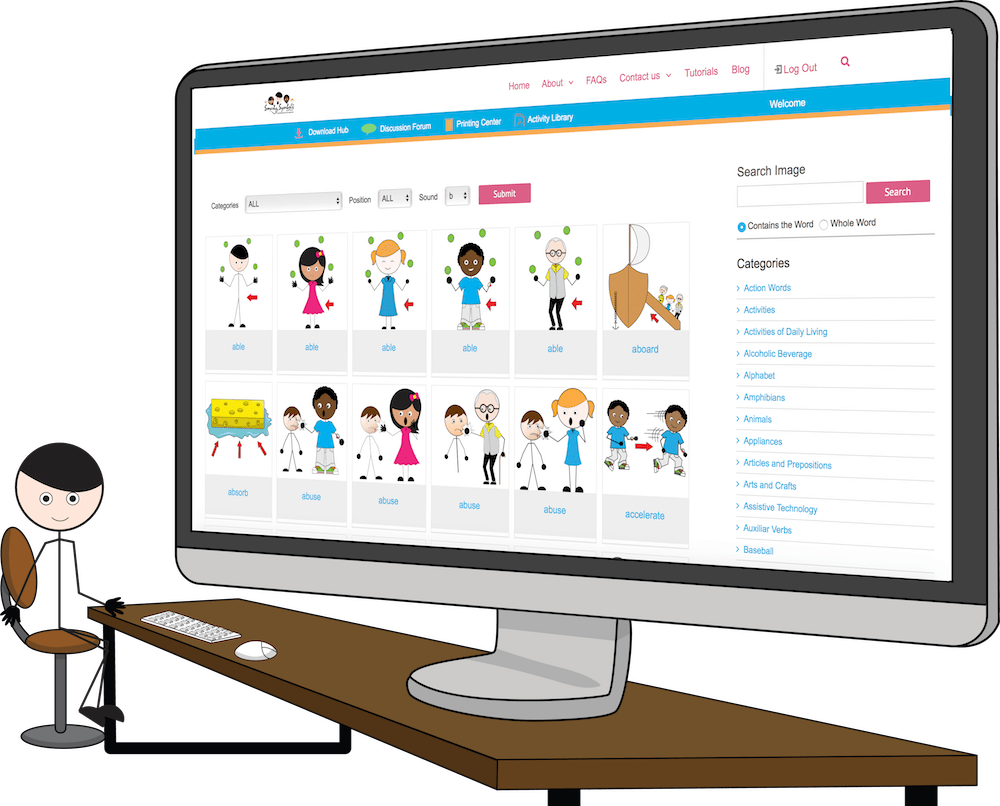 Download Individual images
Color or black & white options
Search images by phonetic sounds
Download jpg. or png. formats
Educationally relevant categories
Tagging system
---
Printing Center
Easy to use Drag and Drop Tools!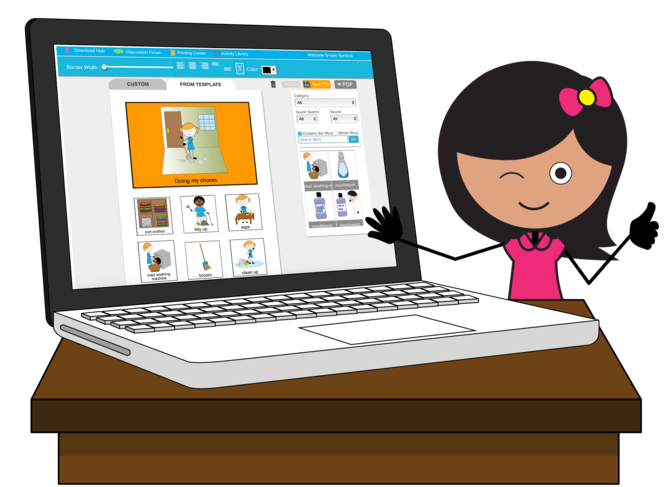 Select the template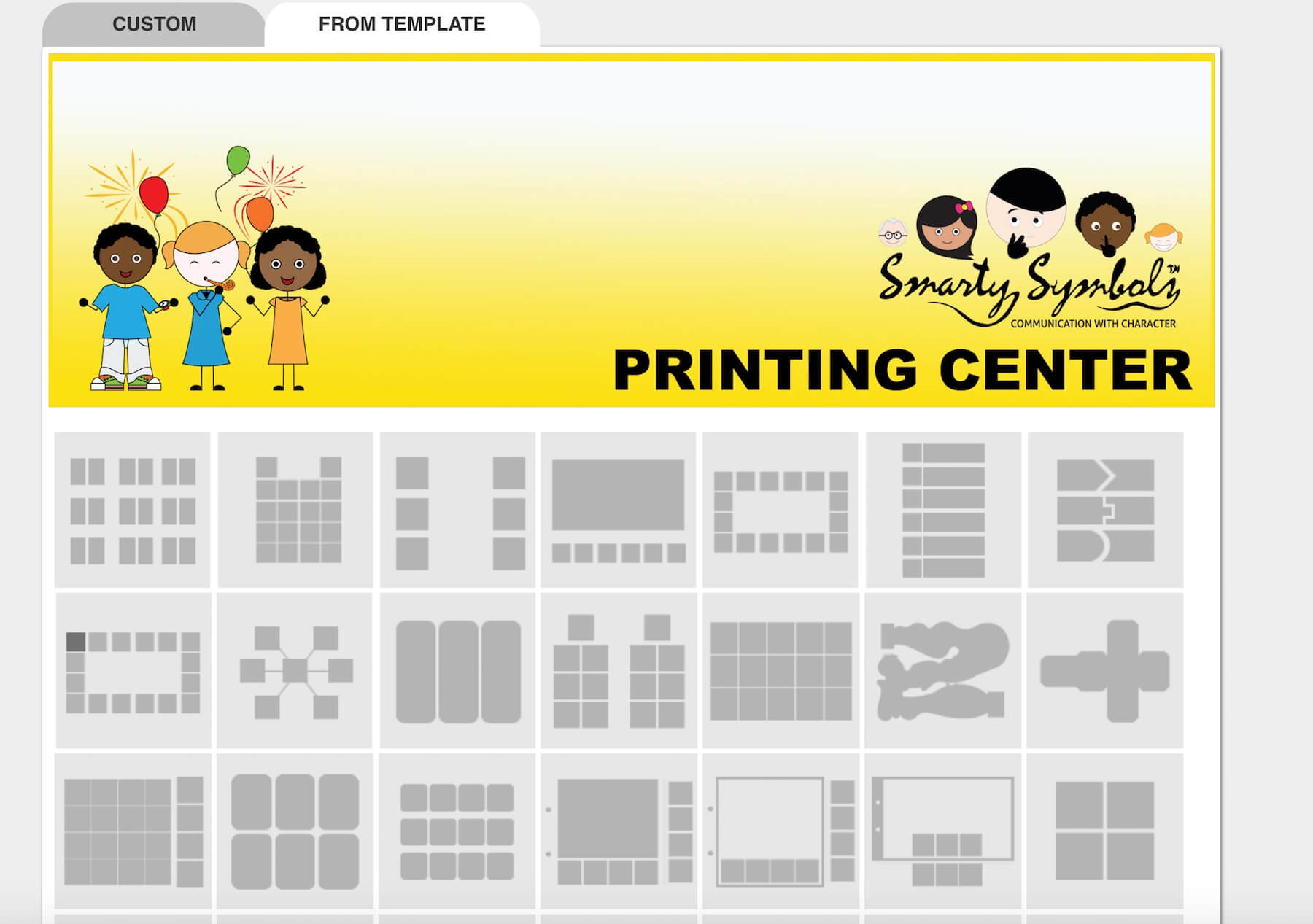 Search desired image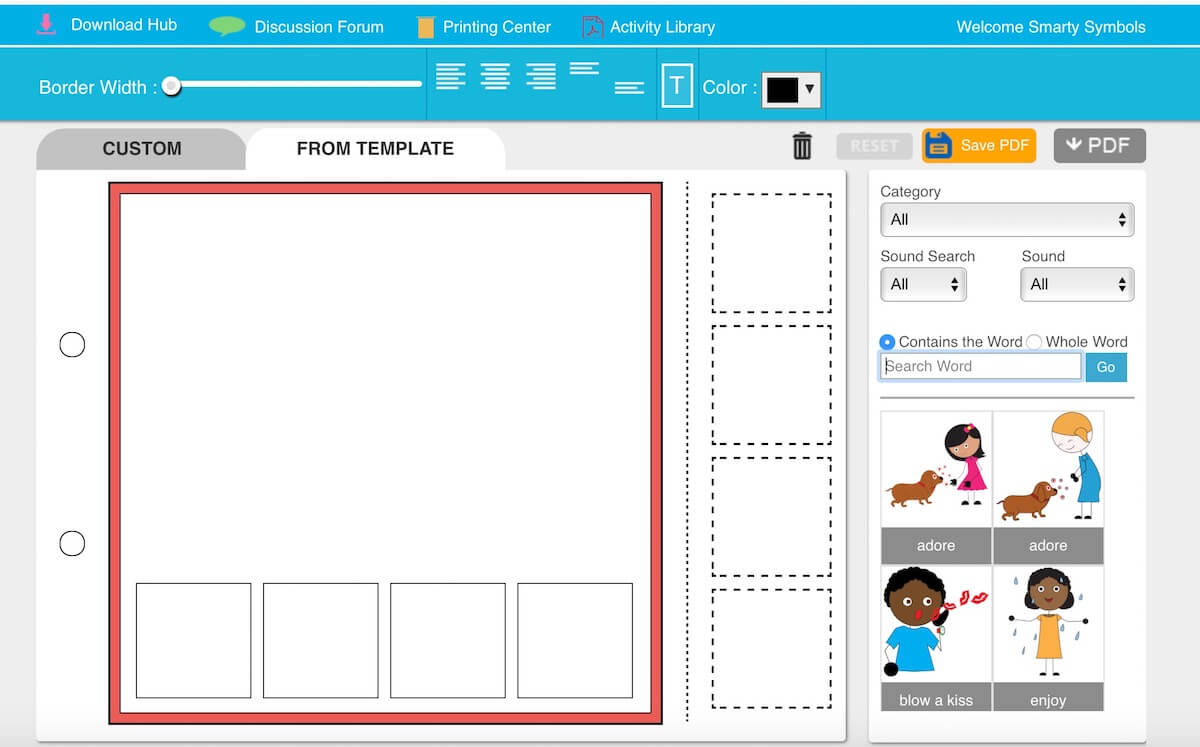 Drag and drop into place
Edit individual cells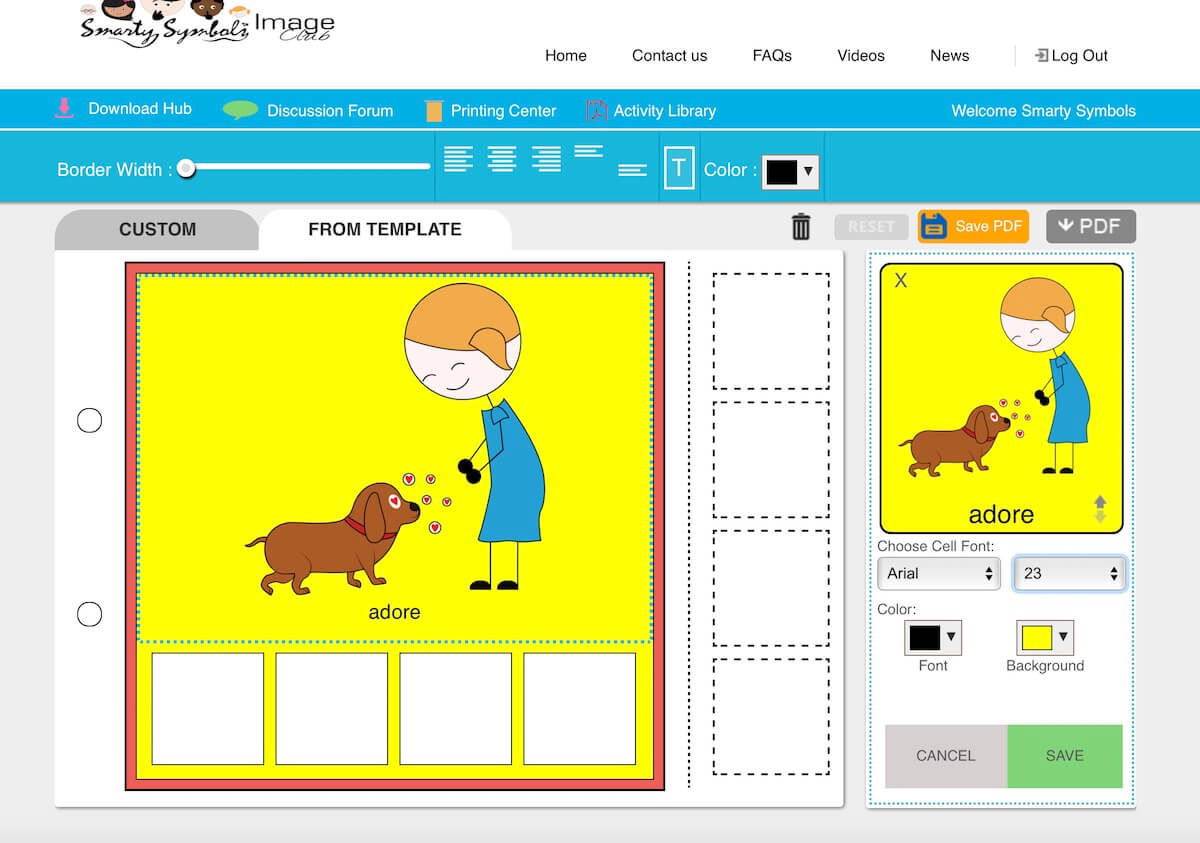 Complete your template
Create pdf.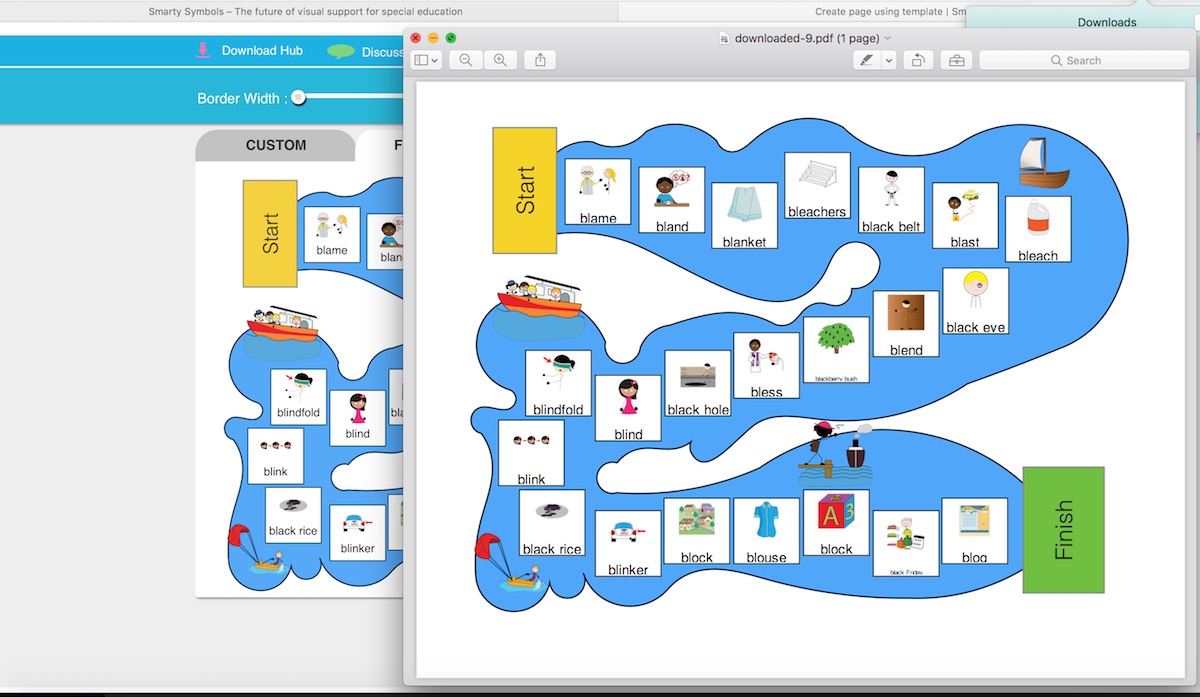 Print & Use!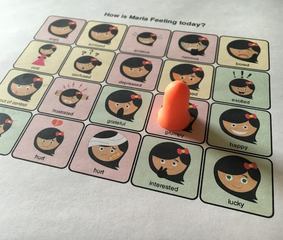 ---
Activity Library
Peek into the brain of other users.
When you create your visual support materials you have a choice to share with other subscribers. At the same time, you may get lucky and find that ready made material you have been looking for created by someone else. The power of a collective community at its best.
---
Special Education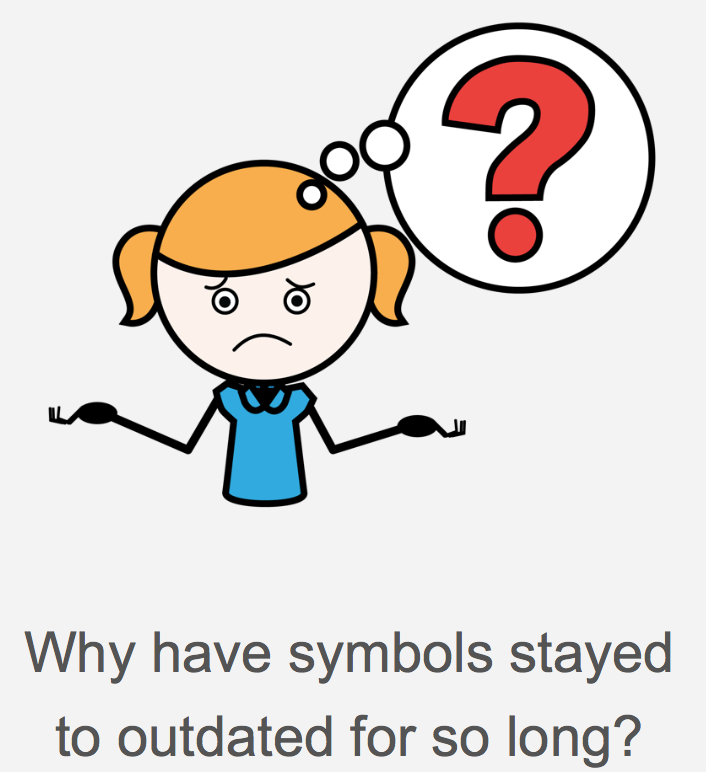 WHY SHOULD I CONSIDER SUBSCRIBING TO SMARTY SYMBOLS?
Let's face it, for decades special education had used the same set of visual support system. Not because they were the most appropriate, but because they were the only ones. Fast forward, today teachers around the world still struggle with having the same set of images that were created in early 1980. Those images look unattractive and as old as they should. They understand that teachers are tired and want to be able to offer symbol support that is up to par with the new technology and artistic age. That's why they are so proud of what they are able to offer teachers and students around the world: A modern symbol set that represent their students: boys and girl of different background and ethnicities. Their art is upbeat and clear to students and teachers are so pleased and ready for the change.
Are you tired of needing a CD for creating materials for your classroom?
Are you tired of using old looking images created in the 1980's?
Are you tired of having to watch hours of videos to learn how to use some hard-to-use program?
Could you benefit from a more affordable platform for creating your visual support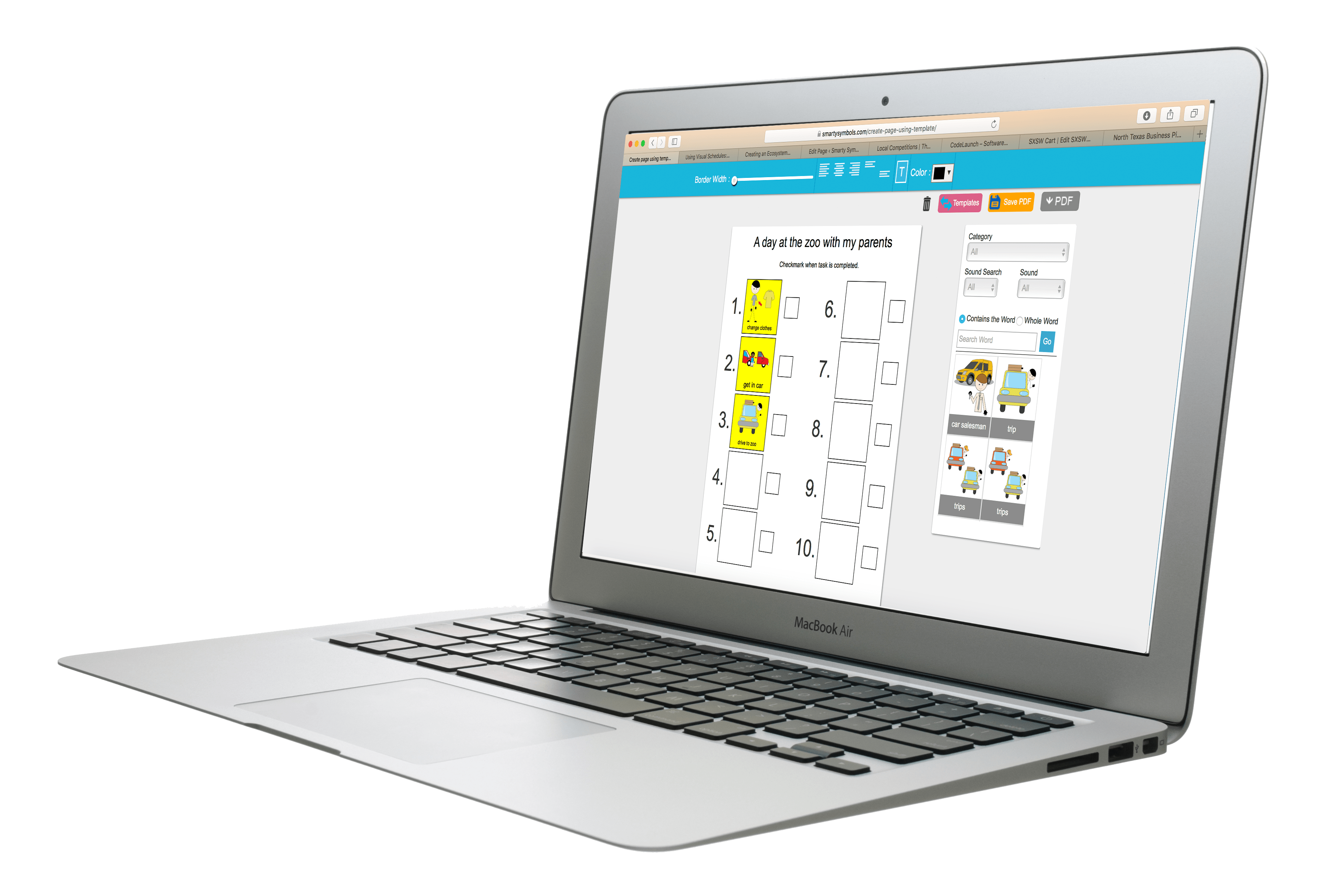 HOW CAN THEY HELP YOU HELP YOUR CHILD?
They provide a place where parents can access 21000 symbols and with the use of a variety of templates create custom visual support materials for their child. Their templates are highly customizable and easy to use.
Gain access to hundreds of ready made materials
Unlimited download of over 21000 images
Design custom materials in minutes
Select from a variety of templates to create materials
Simple drag and drop tools
Highly customizable tools
---
Parents and Speech-Language Pathologists
Smarty Symbols for children with Autism
VISUAL SUPPORT FOR CHILDREN WITH AUTISM
Let's think of visual support as anything that can help any of us get things done, or feel better just by looking at it. Adults can use written information on a calendar to help them plan and manage their day or their entire year. Just like these visual strategies help the life of many adults, children with autism have shown to greatly benefit from a variety of visual support materials. There are a variety of visual support materials that can be created by parents to help children at home. Some of these visual support are called visual schedules, which can tell children what will happen next. Some visual support can also be used to help children understand the world around them and communicate using a picture exchange system. Here are some reasons to use visual support for children with autism:
Help with reducing anxiety
Help the child express her wants and needs
Help children learn new words
Encourage the child to recognize words and begin to read
Implement a reward system at home
Create games and a variety of activities
---
How can Smarty Symbols help you support your students?

What is included with my subscription?