•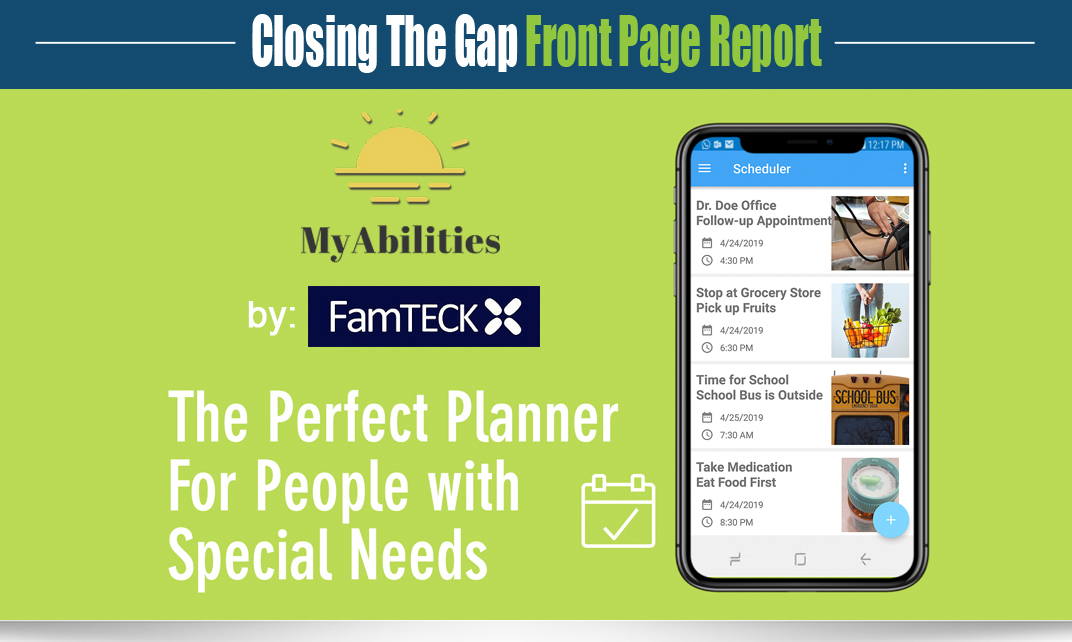 Introducing, MYABILITIES by FamTeck – the next bestselling time management application for people with disabilities and learning deficiencies.
Effective for medication reminders
Taking your medications at the right time of day may help them work better by knowing exactly what to take and when to take them.
Features included on your mobile app:
Defined and customized pictures for each task

Voice readout of each task  

Ability to set date and time for each task

Customize and default ring tone of each task

Ability to repeat tasks

Set tasks ahead of time (any day and time)

Push Notifications

Customized sounds.

Daily and hourly schedules

Alarm for new task

Display picture image and words of each task
Perfect Solutions for Physician Offices & Clinics
Help patients recover faster by sending prescribed medication reminders schedule to your patients phone. Speed up patients recovery time while promoting healthier habits.
Perfect for Transitional Program Managers, Caregivers and Employers of Special Needs Clients
Manager can add, update and delete tasks from an individual's schedule.

Measure your personal and team member's productivity.

Managers can assign the same task to many people simultaneously on different devices.