•
New Name, Long Legacy
Camp Courage and Camp Friendship are names that have been around for more than 50 years. Through the years, Camp Eden Wood, Camp Courage North and Camp New Hope have been added. They are now together as True Friends in one non-pro t organization. They provide services to individuals with physical, developmental and learning disabilities. Their camps feature wooded, lakeside environments where participants experience therapeutic, intellectual and social outcomes, unlike any other environment.
They Are Camp And So Much More
Their programs and services include summer and winter camp, day camp, respite, therapy riding, travel and team building. They also develop dynamic partnerships with other organizations to host a wide variety of health and education camps. True Friends serves nearly 4,000 children and adults with disabilities each year.
Respite Care
This can be a life-saver for families who have 24/7 care duties for a loved one with disabilities. Anyone who has been a care provider can appreciate the value of this service. One dad said it saved his marriage. Weekend and week-long sessions are offered with fees prorated based on length of stay. True Friends offers respite on most weekends throughout the year. Respite services are licensed by the Minnesota Department of Human Services.
True Strides Therapy Horses
True Strides is a therapy horse program providing equine-assisted activities, therapeutic riding lessons and hippo-therapy services to children and adults with a variety of special needs. Participants gain physical, emotional and social bene ts of this unique therapy. Among the results are improved relationship skills and greater functional independence. The program is designed to help each individual take strides to be their personal best. Learn more at truefriends.org/true-strides
Camp With True Friends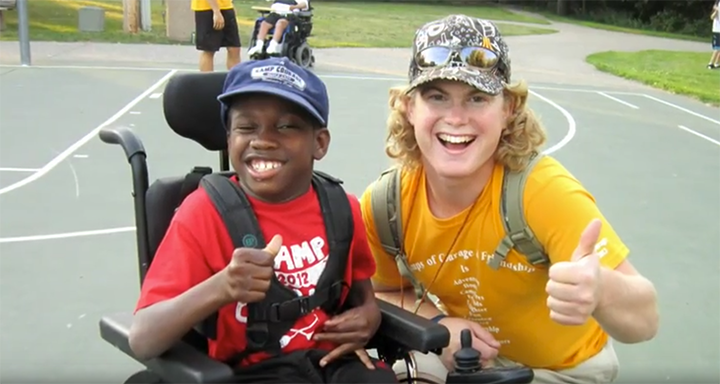 Their program provides opportunities to develop an appreciation of nature, live cooperatively with others, share in the responsibilities of group living, develop new leisure interests, experience traditional camp activities and have fun!
Camp sessions provide a traditional experience for children and teenagers, while the resort-like settings offer a relaxing and refreshing atmosphere for adult campers. Some sessions feature occupational skill-building or arts and sports interests – each one designed to challenge individuals in new ways. Campers get to determine their activity interests and level of participation. Siblings and friends are welcome to attend.
Travel With Them
For 30 years, Ventures Travel has been serving customers with specialized services. Supervised travel and custom trip-planning help make vacation dreams come true for people with disabilities. Ventures Travel offers trips with more choices, more fun and more of what makes a vacation memorable! venturestravel.org
Teambuild With Them
Schools, companies and non-pro ts are able to achieve more than ever before with the dynamic team building and leadership programs of Team Quest. These programs give participants of all abilities the freedom to move from a comfort zone into a challenge zone, conquering their fears through team support and individual determination. They operate on and off-site year round. No matter what the season, participates are immersed in a unique, productive, fun and memorable team-building experience. team-quest.org
Volunteer With Them
Volunteers return time and time again to help make our programs extraordinary. They help with summer and winter camp and year-round weekend programs. They support services such as housekeeping, kitchen and maintenance. Our volunteers come from all walks of life, ranging in age from 14 to 80. They include health care personnel, educators, business executives and students from college and high school. True Friends offers individual, group and corporate opportunities.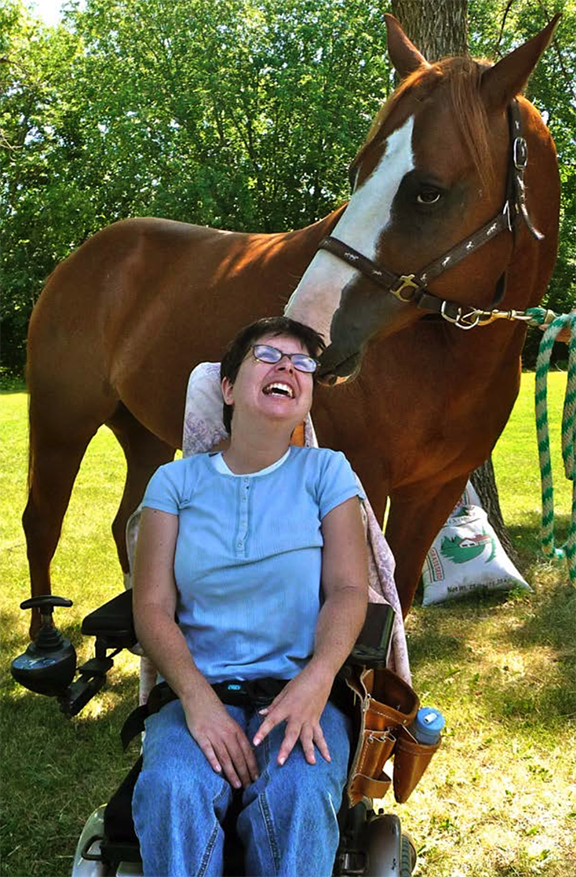 Retreat With Them
Open year-round, their inviting cabins and variety of meeting spaces can t nearly any style of gathering. Take advantage of their beautiful wooded lakeside locations. Escape the daily grind with hiking trails, camp res and many other outdoor activities followed by delicious home-cooked meals. Their friendly and accommodating staff will meet your needs with customized planning. They have great ideas and suggestions for any style or type of event, from low-key to high-energy!
When you stay with them, you help support the mission of True Friends. Thank you for improving the lives of people with disabilities. conferenceandretreat.org
Change Lives With Them
Your support is extremely important to True Friends because it provides resources that make an immediate impact. With five camp locations and a wide audience to serve, they take their mission seriously. They believe in making a difference in the lives of people with disabilities and their families.
Their programs and services continue to thrive because of individuals like you who offer donations of cash, estate planning and in-kind gifts. They partner with small and large businesses to meet their philanthropic wishes through matching gifts, volunteer projects and sponsorships. They also encourage individuals, families and businesses to fundraise on their behalf through their community fundraiser program. Visit truefriends.org/giving to see all the ways you can support this meaningful mission.
Their name: Why True Friends?
Many people with disabilities don't have a wide circle of friends. They see the outcomes at camp … true friendships between campers, staff and volunteers.
They envision a world where experiences and adventures are open to individuals of all abilities. Friends are good, True Friends are better.
True Friends is a nonprofit agency providing life-changing experiences that enhance independence and self-esteem for over 5,000 children and adults with disabilities annually. True Friends' programs include camp, respite, therapeutic horseback riding, travel and team building. With camps near Maple Lake, Annandale, Eden Prairie and Bemidji, True Friends serves individuals in Minnesota and throughout the United States.
Camp Locations
Camp Courage has 305 acres along scenic lakeshore, woods and fields near Maple Lake, Minn. on beautiful Cedar Lake. It offers multiple meeting facilities and has two campuses: Lakeside and Woodland, both with year-round lodging.
Camp Friendship is located on 115 acres of scenic woodlands and is on Clearwater Lake just 60 miles northwest of the Twin Cities near Annandale, Minn. The fully accessible camp offers modern cabins and facilities, dining hall, arts and crafts building, recreational hall, nature building, gymnasium, indoor pool, climbing wall, ropes course and more.
Camp Eden Wood is a fully accessible camp tucked in the woods on Birch Island Lake just west of where I-494 meets Highway 62 in Eden Prairie, Minn. Campers enjoy the modern cabins, waterfront, hiking trails, basketball court, ropes course, dining hall and numerous other activities.
Camp Courage North is located in the beautiful Paul Bunyan State Forest area near Itasca State Park. Situated on Lake George, this fully accessible camp adds that "up north" feeling to everything you do there – and if you like the outdoors, there's a lot you can do!
Click here for more information.