•
Smarter Meetings. Faster Follow-Up.
Voicea is a voice collaboration platform powered by an Enterprise Voice Assistant named EVA. EVA is an AI that takes commands, performs actions and captures highlights in meetings to share them and create actionable recaps. With EVA on conference lines, on calls, or in-person, you can focus on the conversation knowing EVA will capture and share whatever you highlight. Turn talk into action with Voicea.
EVA Takes Your Commands
Voicea enables you to have your own AI in meetings to capture key takeaways and turn talk into action.  EVA takes Voice Commands to create reminders, tasks, answer questions and provide meeting recaps.  For example, say "Okay EVA, remind me to send the presentation to Tom, Thursday at 4pm" and watch EVA go into your calendar to create a reminder.  Voicea is the leader in developing a voice assistant solely for use at work, customized to your needs for increased productivity and better team collaboration.
EVA captures key takeaways and meeting highlights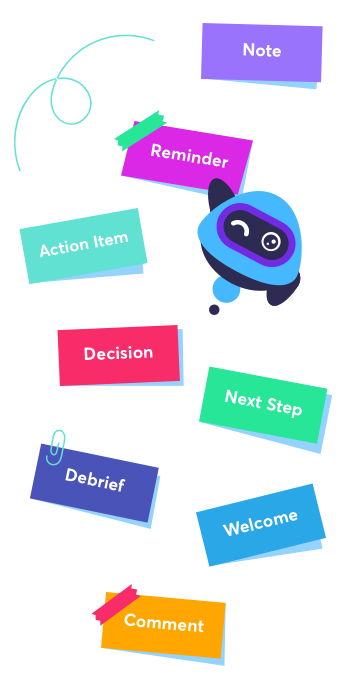 ---
---
For Individuals
Voicea is a tool for you to maximize and activate your meetings. You spend as much as 75% of your work day in meetings and another 40% of your work day following up. Yes – in case you didn't notice, that's more time than you have in a single work day! With EVA in your meetings, you can focus on the conversation and maximize that time. EVA captures the highlights and makes it easy for you to collaborate with others after the meeting.
Voicea takes what's said in your meetings and turns it into action
You focus on the conversation. Before the meeting, add EVA so it can capture the important moments as you direct it with voice commands and trigger words. After the meeting, share the highlights and minutes to make sure you and your team all have the accurate info for follow up.
---
---
Teams For Enterprise
Companies spend as much as $9 Billion a year in meetings and follow up. They invest in tools for collaboration, but they overlook the most important and highest percentage use of time for collaboration – meetings. Voicea turns meetings into actions. Let EVA – the enterprise voice assistant – attend your meetings, capture the important highlights and deliver them to the teams required to get work done. Voicea is a productivity tool for teams that can harness voice to create actions.
Voicea gives life to your meetings after they are over so teams get work done
You focus on the conversation and let Voicea activate the content of your meeting for your team. Let EVA capture the highlights and provide minutes to your team so everyone can be more productive and get stuff done (#GSD).