•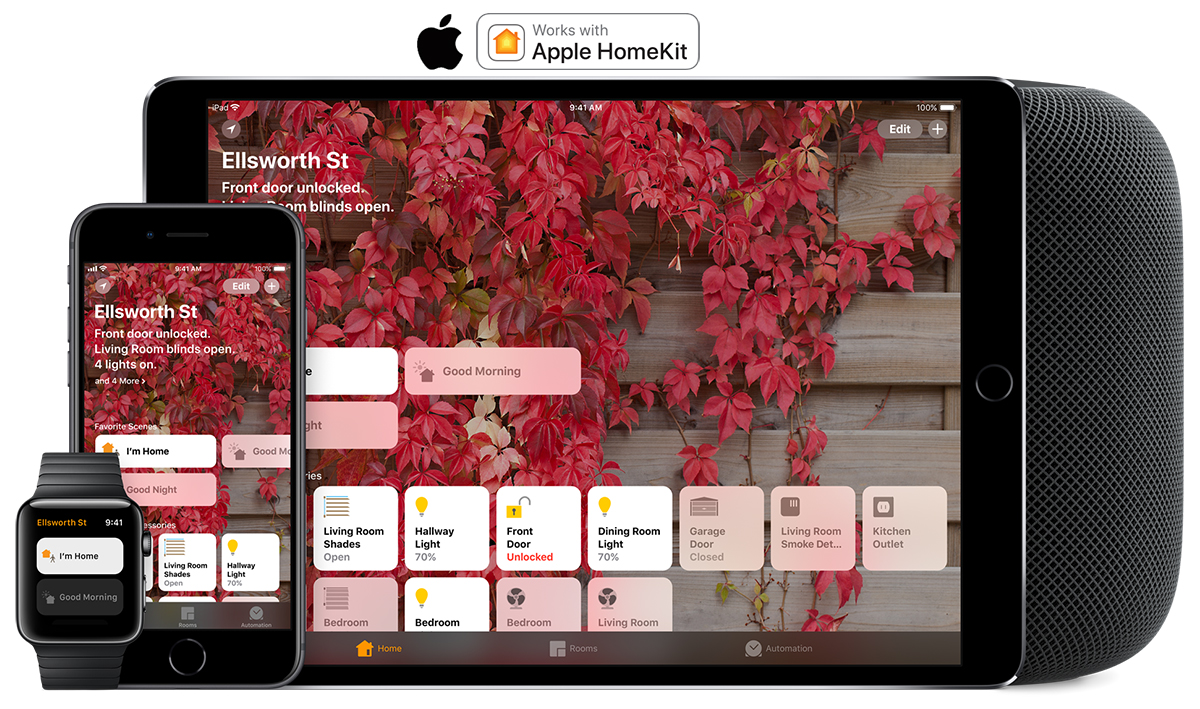 With the Home app, you can easily and securely control all your HomeKit accessories. Ask Siri to turn off the lights from your iPhone. See who's at the front door on your iPad. Control things remotely with the help of Apple TV. Even tell your new HomePod to turn up the music.1 The Home app makes all your connected devices work harder — and smarter — for you.*
One app for all your home accessories.
No matter which compatible accessories you choose, the Home app makes it easy to set up and control all of them, all from one place. Over 50 brands worldwide are committed to providing accessories that are compatible with the HomeKit framework, and the number available is growing every day. And each of these accessories is reviewed and approved by Apple to help ensure your security when you use it.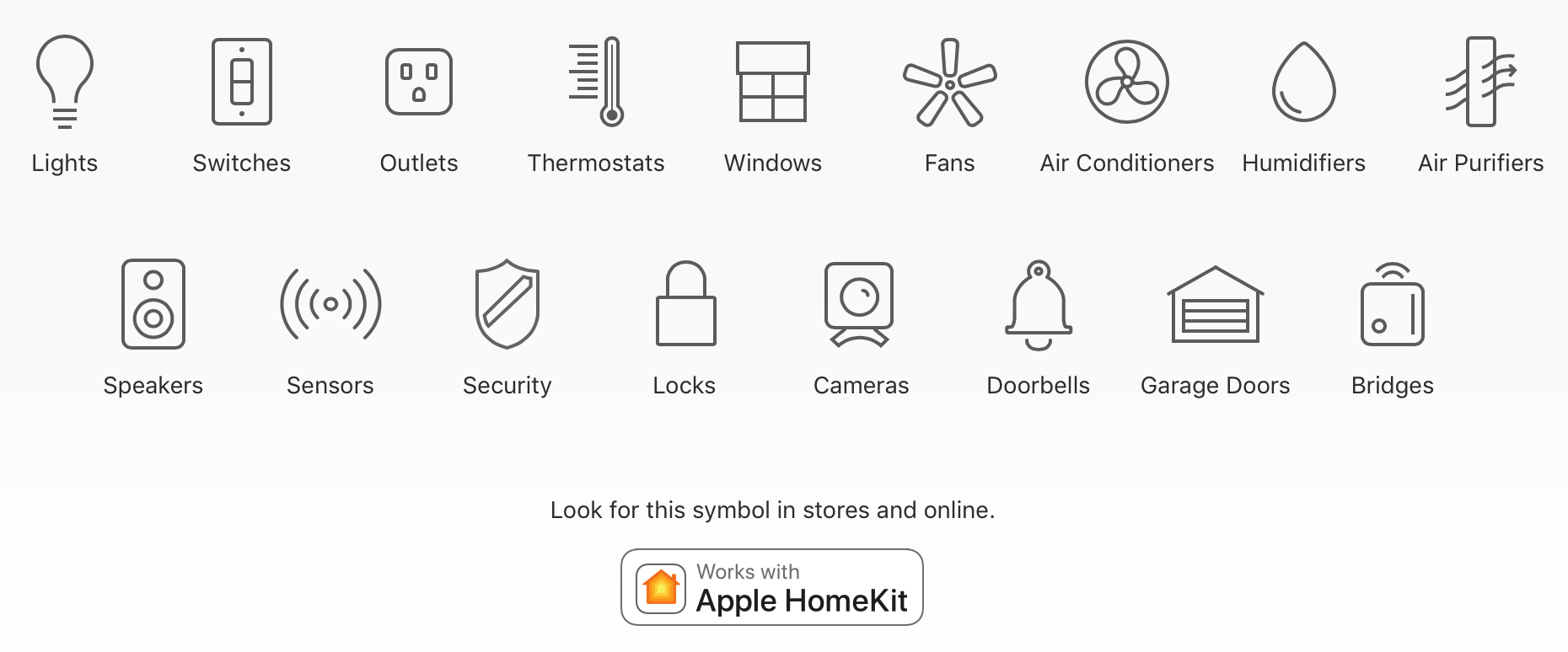 Get your house in order. Room by room.
The Home app groups accessories by room, so you can easily control devices in any part of your house with a tap. You can even tell Siri things like "Turn off my bedroom lights" or "Start heating the upstairs." And 3D Touch lets you press an icon to perform more complex tasks like dimming the lights or adjusting the thermostat.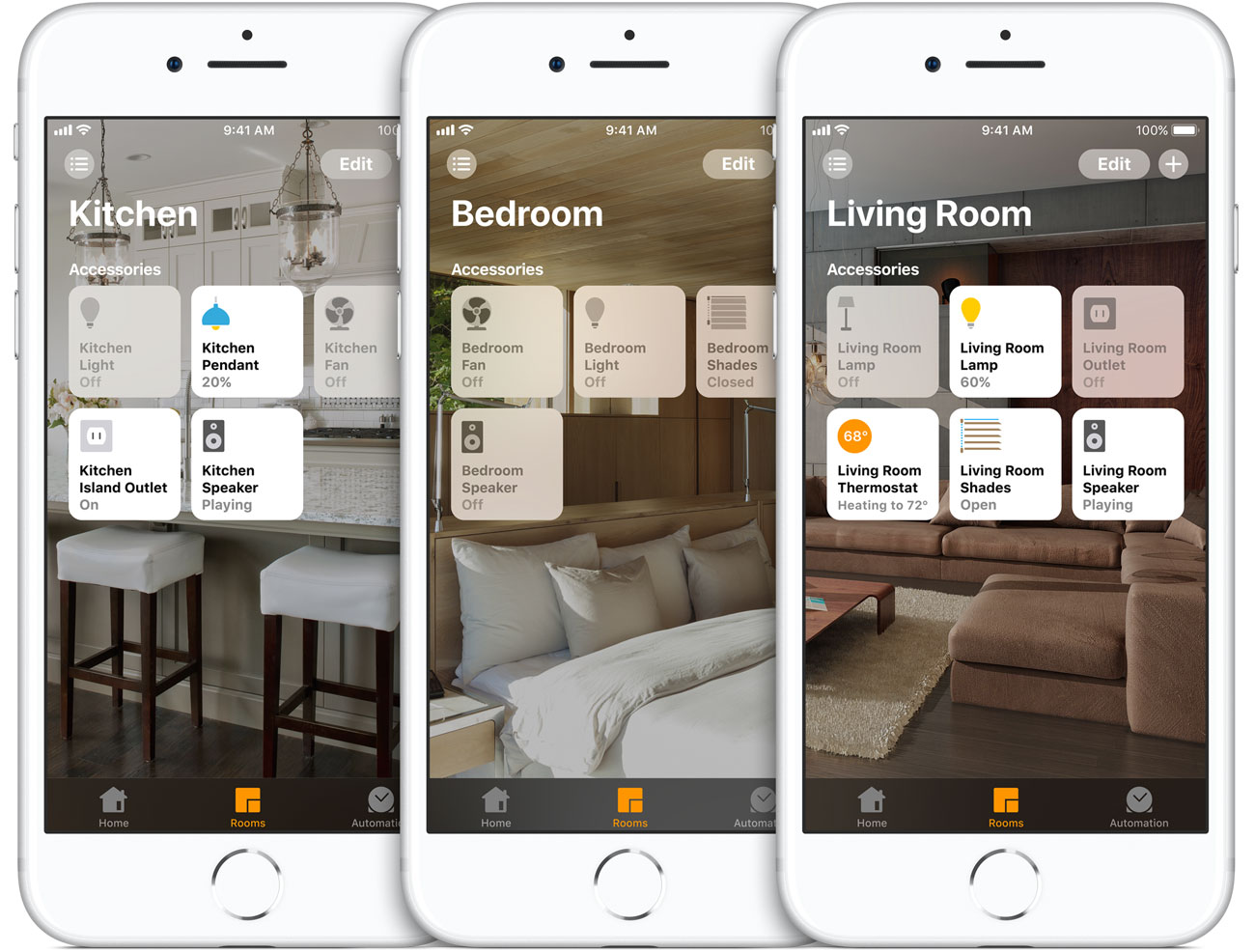 Set several things in motion with a tap. Or your voice.
Home allows you to set scenes, which enable multiple accessories to work in combination — all with a single command. So you can create a scene named "Leaving Home" that turns off the lights, locks your doors, and lowers the thermostat.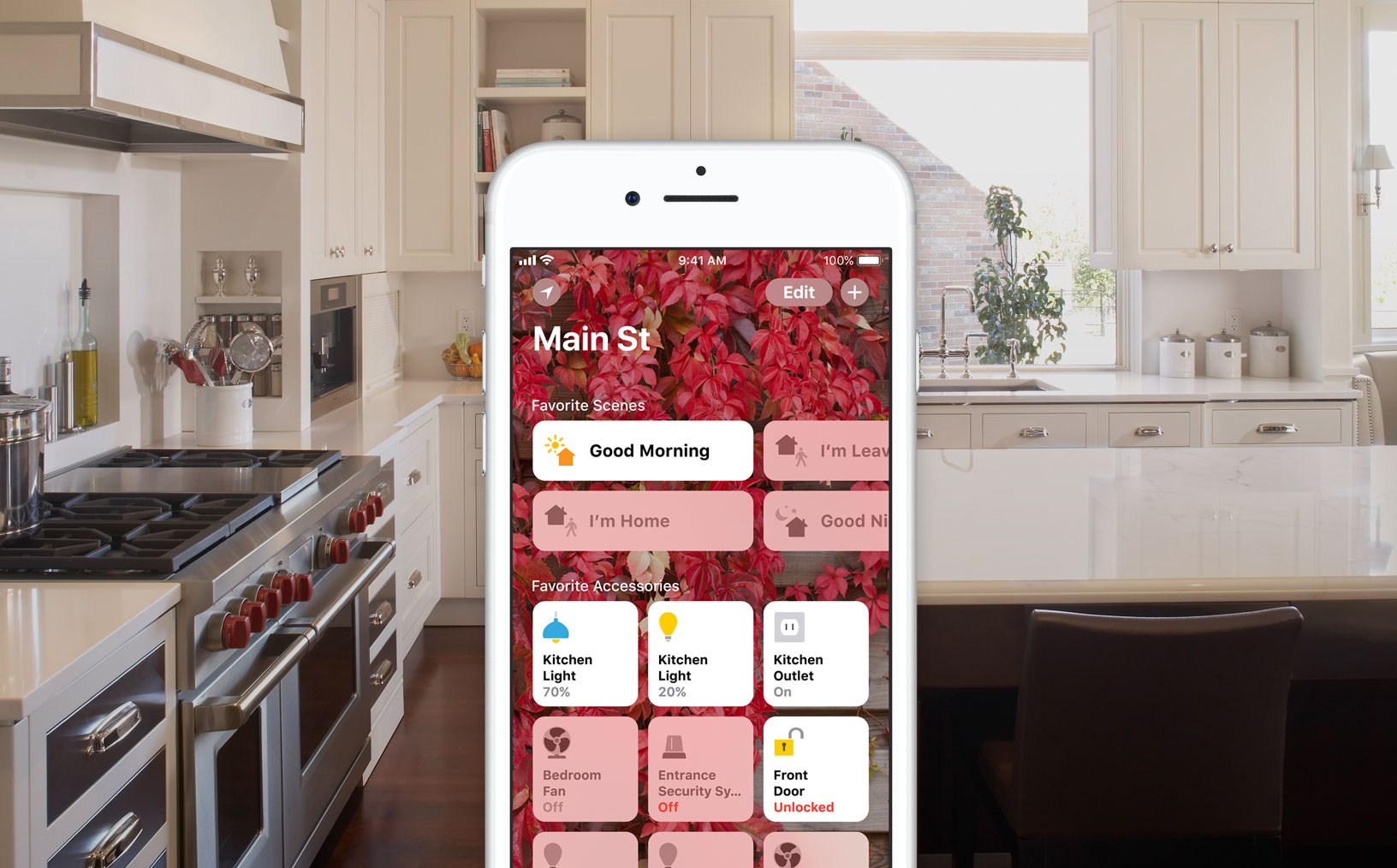 Good Morning
Greet the day with a custom scene that warms up your house, opens the blinds, and fires up the coffee maker.