•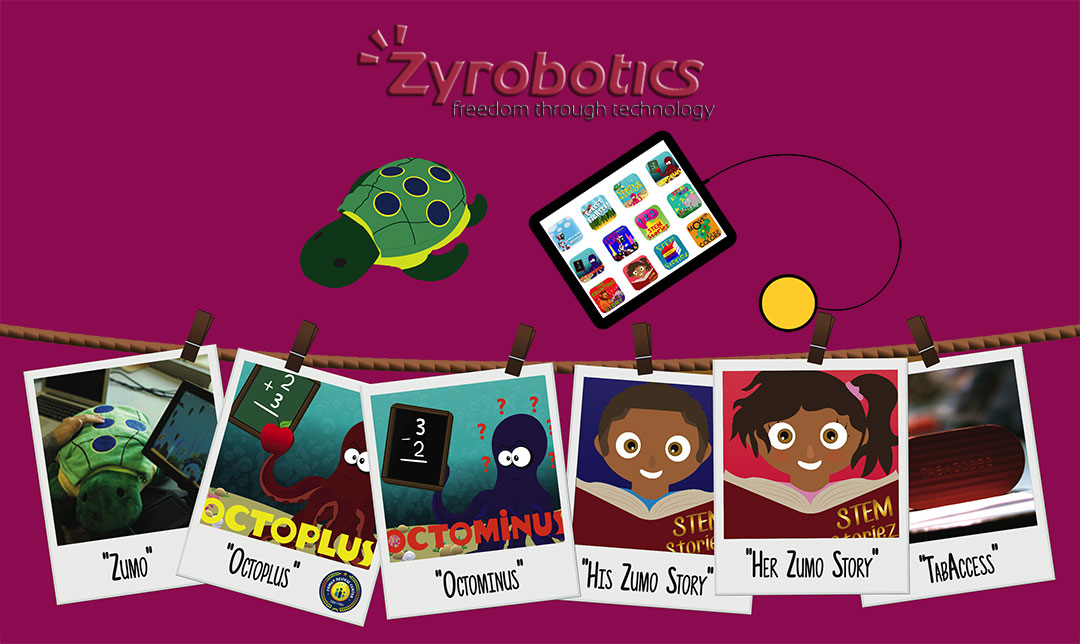 STEM Storiez
Features
 STEM Storiez make learning stories come to life. Simply tap and the story reacts!
Included
A board book, play manipulative, and an interactive STEM e-book.
Customizable e-book settings increase access for children of all skill levels and abilities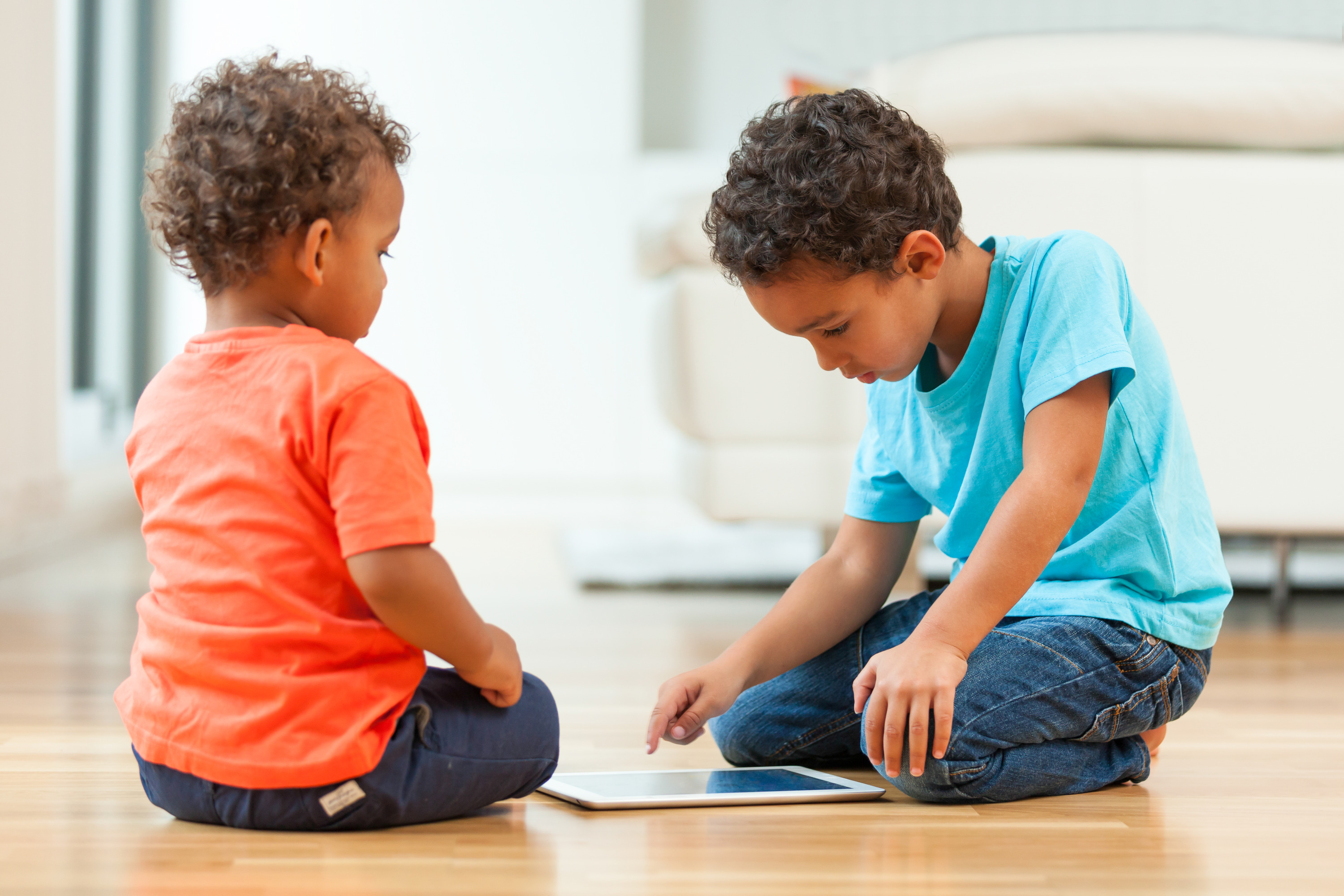 Accessibility
Enhances learning with interactive visuals, animations, and sounds through tactile-based learning.
Apps are switch-accessible to make STEM accessible for children with differing needs
Enjoyable
Provides a multisensory experience to make STEM part of everyday learning.
Touch the screen with the play manipulative for an immersive learning experience.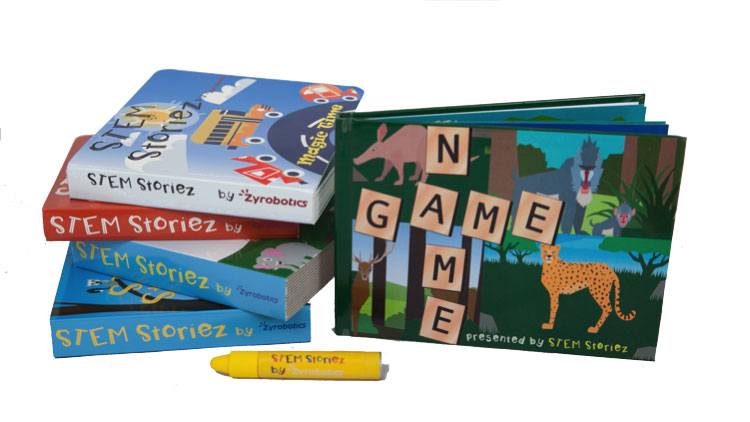 About
STEM Storiez are a set of interactive books focused on science, technology, engineering, and math (STEM).
Each STEM Storiez comes with a board book and a read-along eBook.
STEM Storiez incorporate narration, interactive visuals, animations, and sound into an accessible format for inclusion of children age 3 to 7.
Unique multisensory methods are designed to support the diverse learning needs of children, while making learning fun and interactive.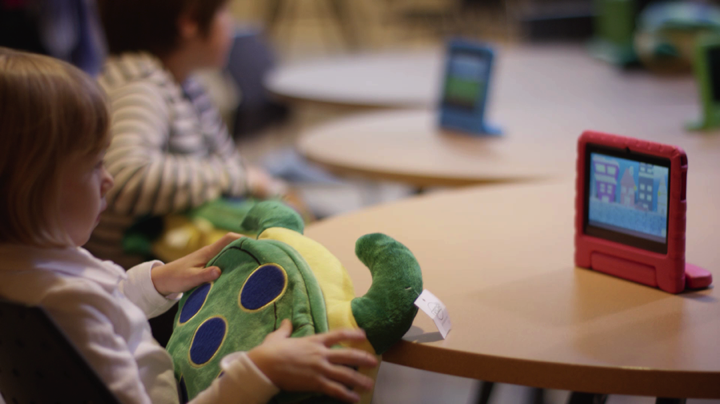 Zumo Learning System
The Zumo Learning System provides an accessible learning environment for children of all abilities. Zumo helps children fall in love with STEM.
 Includes Math Games and a Wireless Smart Toy, named Zumo
 Unique technology maps physical movements to touch screen gestures

A suite of apps are included that are specially designed to enable tactile-based learning 

 Designed for K-3rd graders for learning in the home or classroom

Apps are customizable to the special needs of each child

Zumo offers many different play experiences through apps already available on iTunes

This version of the Zumo Learning System does not include a tablet. 
The Zumo Learning System
STEM Learning for the classroom or home
Multimodal learning (Tactile, Auditory, Visual) for grades K-3
Interactive learning system on your own tablet
Includes a unique set of fun educational play apps
Research-based gaming methods
Maximize STEM learning for early learners
Teach early STEM concepts through play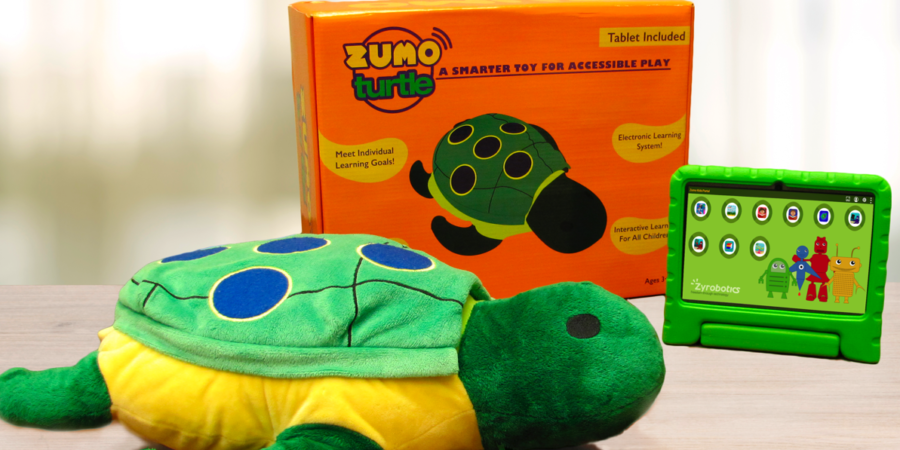 Key Features:
Zumo lets children easily control a wide range of STEM apps and games.
By pressing Zumo's shell, apps respond to the child's input on-screen!
Use Zumo with compatible apps already available on iTunes Store or Google Play.
Included learning apps enable tactile-based learning for K-3rd graders.
Each app is switch-accessible and customizable with therapy and education settings.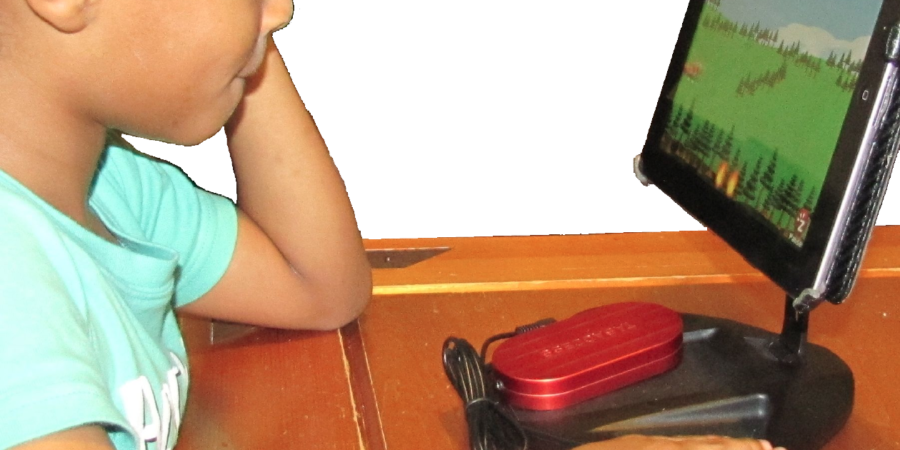 TabAccess® Bluetooth Switch Interface
TabAccess, bluetooth switch interface, makes it possible for anyone with motor limitations to use Apps and play games on an Android tablet or iPad without touching the screen.
TabAccess is a Bluetooth Switch Interface. It uses patent-pending technology to provide tablet access for special needs persons with motor limitations.
Connectivity for multiple accessible devices such as sip/puff, button switches, grasp switches
Wirelessly control tablet apps and play games
Enables input of multiple switches (up to three)
Android and iOS compatible
Compatible with iOS Switch Control Events
Out-of-the box operation
Small size, light and compact
Easy mounting for powered wheelchairs, adjustable beds, etc.
Works with switch accessible Apps (iOS and Android)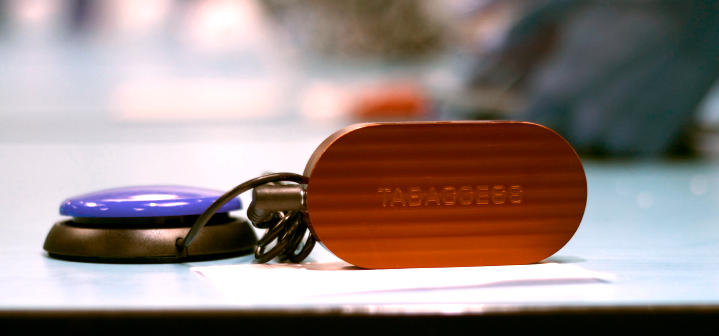 Patent-pending technology
Provides access through connection of multiple accessible devices such as sip/puff, button switches, grasp switches
Wireless tablet control
Connect up to three switches
Android and iOS compatible
Compatible with iOS and iOS Switch Control Events
Out-of-the box operation
Small size, light and compact
Easy mounting for powered wheelechairs, adjustable beds, etc.
Works with switch accessible Apps (iOS and Android)
Turn pages on Kindle App