•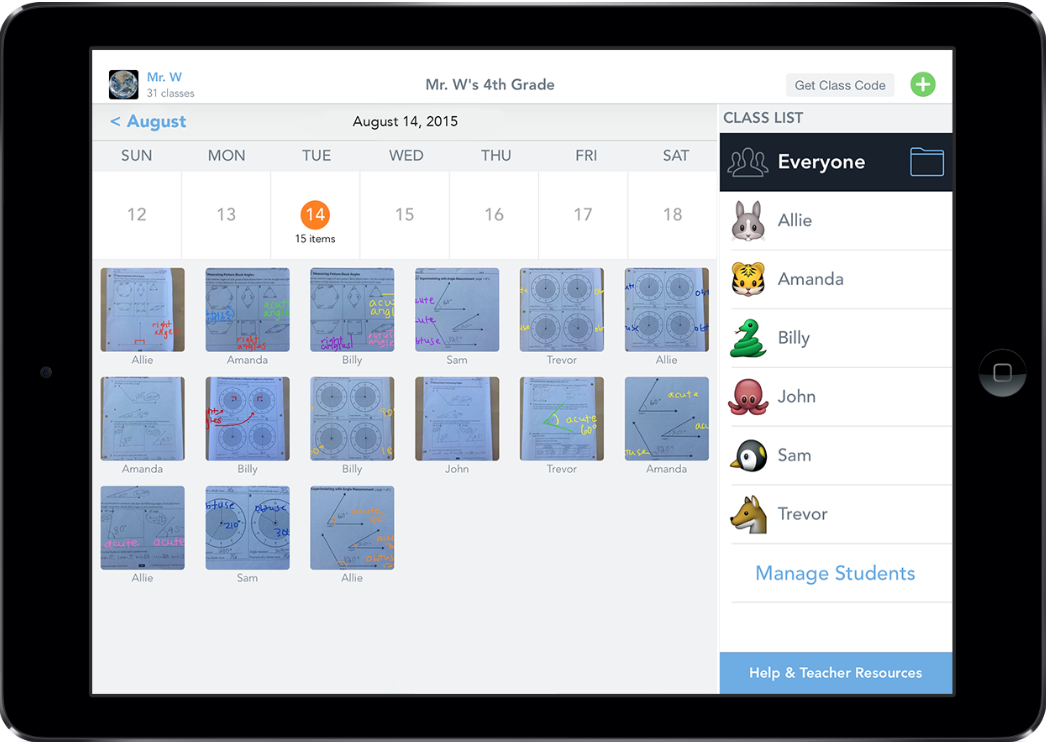 WHAT IS SEESAW?
Seesaw empowers students of any age to independently document what they are learning at school.
Students capture learning with photos and videos of their work, or by adding digital creations. Everything gets organized in one place and is accessible to teachers from any device.
Student work can be shared with classmates, parents, or published to a class blog. Seesaw gives students a real audience for their work and offers parents a personalized window into their child's learning.
DIGITAL PORTFOLIOS FOR ANY CLASSROOM
CAPTURE STUDENT LEARNING IN ANY FORM
Seesaw empowers students to independently document what they are learning at school.
Students can "show what they know" using photos, videos, drawings, text, PDFs, and links. You can also import directly from most popular apps.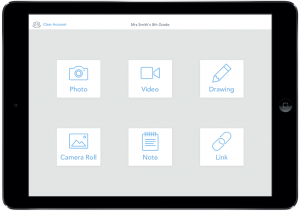 COLLECT STUDENT WORK FROM ANY DEVICE
When students add to their Seesaw journal, content is uploaded, organized by student, and immediately accessible to teachers from any device.
Seesaw makes it easy for students and teachers to review progress over time and demonstrate growth.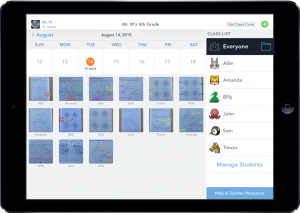 JOURNALS ARE ORGANIZED AND ACCESSIBLE
Browse work from the entire class, or for a single student. Optionally, use folders to organize work by subject area or project.
Seesaw portfolios are a great asset at parent teacher conferences or even student-led conferences!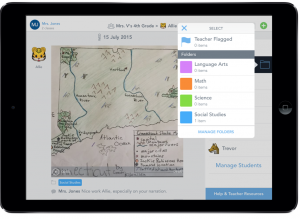 SIGN IN OPTIONS THAT WORK FOR ALL CLASSROOMS
With support for QR code sign in for younger learners and email/Google account sign in for older students, Seesaw works in any K-12 classroom.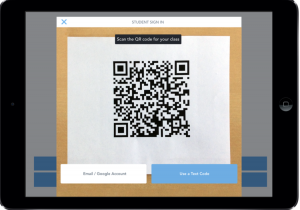 ENCOURAGE DEEPER LEARNING AND REFLECTION
Seesaw helps capture the learning process, not just the end result. Students can use Seesaw's built-in audio recording, drawing and caption tools to reflect on what they've learned or explain how they got their answer.
On iOS devices, our recordable whiteboard allows students to create a video that combines drawing and audio recording to explain their thinking as they work.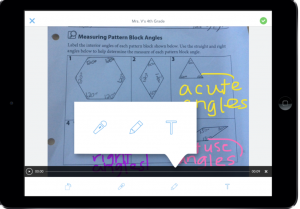 GIVE STUDENTS AN AUTHENTIC AUDIENCE
Seesaw gives students an authentic audience of their peers, parents and even other classrooms around the globe, encouraging better work and real feedback.
Teachers control who can view what student content, and can customize which feedback options are available in their class.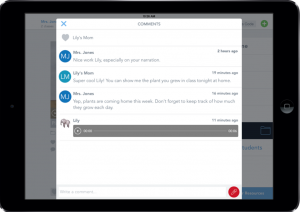 STUDENT BLOGGING HAS NEVER BEEN EASIER
Seesaw Blogs are a simple way to share a selection of work from students' Seesaw portfolios on a public class blog, giving students a broader, global audience for their learning.
Teachers can also connect directly to other classrooms through Seesaw Connected Blogs, providing students an opportunity to collaborate with other classrooms around the world and develop digital citizenship skills in a safe, teacher-moderated environment. Learn More!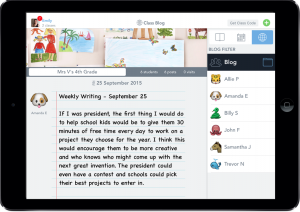 ASSESSMENT WITH SEESAW PLUS
RECORD STUDENT PROGRESS TOWARDS KEY SKILLS
Teachers using Seesaw for formative assessments can now tag their student's posts with their own set of skills or standards. Optionally, assign a simple 1-4 star rating to student work to get a real-time understanding of how students are progressing towards key curriculum objectives.
Standards and ratings are only visible to teachers, and are fully customizable to the learning goals your class is working towards. Learn More!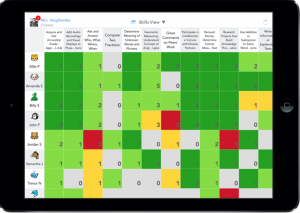 ADD NOTES OR POSTS ONLY VISIBLE TO TEACHERS
Teachers can take notes that are visible only to teachers, or add work into a teacher-only private folder. Students and parents cannot view work in the teacher private folder or access teacher private notes.