Closing the Gap 2020:
38th Annual Conference
Conference Dates: October 28-30, 2020
Pre Conference Workshops: October 26-27, 2020
Mystic Lake Center and Hotel Casino
Prior Lake, Minnesota
Join us at Closing The Gap and be part of a community of passionate and empowered teachers, therapists, clinicians, parents, end users and manufacturers – all emphatically working together to change lives with assistive technology
The Closing The Gap Conference is an opportunity to deepen your assistive technology knowledge and strengthen your implementation strategies. The conference week is designed to dig deeper into critical areas that have the power—when implemented strategically—to transform your classroom, your school, your district, your practice.
When you start thinking differently about how to reach students; how to infuse technology into learning, how to leverage literacy strategies in all content areas and how to work toward ensuring all students are receiving an equitable, flexible education, we can begin to transform these areas, and ultimately increase student achievement and independence.
Plan now to join us for Closing The Gap 2020!
Pre Conference Workshops
Monday and Tuesday,
October 26-27, 2020
COME, NETWORK, LEARN  Preconference workshops focus on assistive technology implementation and best practices. Each workshop is conducted by a nationally recognized leader in the field, providing in-depth professional skills necessary to successfully implement assistive technology in the lives of persons with disabilities.
Every year, Closing the Gap offers workshops that address state-of-the-art assistive technologies and demonstrate and teach best practices. Workshops range from introductory to advanced and cover many different topics.
2-Day RESNA ATP Fundamental Course
Monday and Tuesday,
October 26-27, 2020
Assistive Technology Professional (ATP) Certification
The ATP certification recognizes demonstrated competence in analyzing the needs of consumers with disabilities, assisting in the selection of appropriate assistive technology for the consumers' needs, and providing training in the use of the selected devices. 
Led by a RESNA authorized instructor and current ATP, this training seminar provides a comprehensive review of assistive technology concepts and industry best practices. LEARN MORE
Conference
Wednesday, Thursday and Friday,
October 28-30, 2020
PRACTICAL AND EXPERT LED PRESENTATIONS will include one- and two-hour sessions and hands-on labs that describe and/or demonstrate successful applications of assistive technology for persons with disabilities. Handouts will be available onsite and online before and following the conference.
Presentations will be announced August 1, 2020.
2020 Keynote Speaker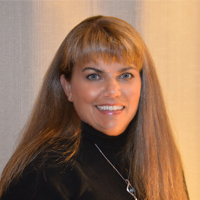 Karen Erickson, PhD
Professor, Division of Speech & Hearing Sciences
Director, Center for Literacy & Disability Studies
The University of North Carolina at Chapel Hill