Advertising and Marketing Opportunities
Expand Your Reach, Generate Leads, Grow Sales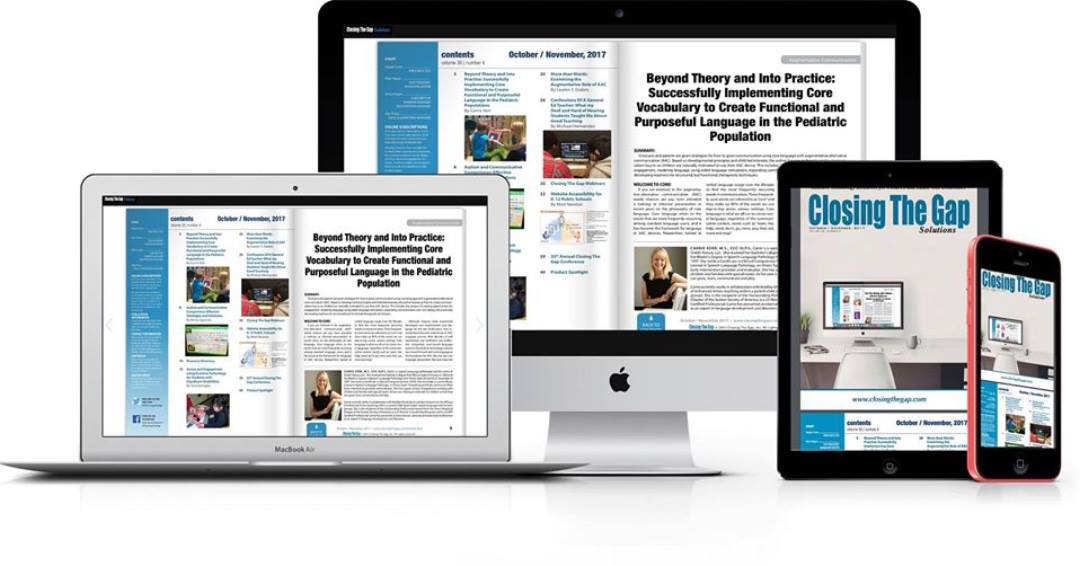 Advertising Options (Starting at $99)
Includes appearance in the Members-Only, Closing The Gap Solutions Magazine, and promotional articles distributed to over 26K contacts.
Maximize your advertising budget and save with an annual contract. Affordable annual contracts begin at $475.
Resource Directory (February/March) edition sold separately.
Front Page Report (FPR)
The Front Page Report is a blog dedicated to new and updated assistive technology product information. Shared across numerous platforms, it's where AT professionals stay abreast of current AT product news and information. 
Companies interested in expanding the reach of an existing FPR story can purchase Premium Front Page Report Coverage (available for $139) which includes additional social media posts and inclusion in the Product Spotlight Section of Closing The Gap Solutions Magazine.
Have a product release or update you'd like us to cover? Contact our editor and let us know.