Changing Lives
with Assistive Technology
Join Today!
FREE 7 Day Trial
Over 80 Archived Webinars
Closing The Gap Solutions Magazine
Resource Directory
A membership enables you to access the beneficial content that Closing The Gap has to offer about assistive technology for people with disabilities. Learn more about membership options and pricing.
 Solutions Magazine
Each online issue covers the latest in assistive technology implementation strategies and best practices.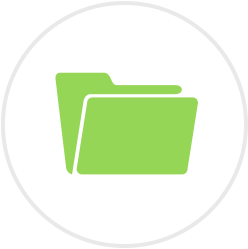 Resource Directory
Selecting the correct AT is difficult.
Let us help. The RD is a guide to over 2,000 assistive technology products for children and adults with disabilities.
Assistive Technology (AT) and it's Role in the Lives of Individuals of All Abilities
What is Assistive Technology (AT)?
Assistive Technology (AT) is any accommodation provided that compensates a cognitive or physical deficit for people with disabilities by providing equal access to information, tasks or activities. If you've ever used a spell checker or a stool to reach the top shelf in your kitchen, you've used AT!
Assistive Technology (AT) includes, but is not limited to the areas of:
speech and language disabilities

learning disabilities

physical disabilities

vision impairment / blindness

hearing impairment / deaf

low-incidence disabilities

cognitive development / modifications

job accomodations

seating, positioning and mobility

keyboard alternatives

computers, mobile devices including phones, and tablets

augmentative communication

environmental control and adaptations

vehicle modification and transportation
Innovative assistive technology products are constantly being released and updated. Each week, Closing The Gap will highlight a product that is particularly exciting and innovative.
The Tobii Dynavox Speech Case with iPad and Speech Case Pro with iPad Pro are iOS-based speech tablets designed for Augmentative and Alternative Communication (AAC). Equipped with extra loud speakers, Snap + Core First communication app, 1-year telephone support, and more – the Speech Case with iPad provides a true communication solution for iOS users. Funding also available. Learn more!
Stay up-to-date on the latest developments and product releases in the assistive technology industry.
About  Closing The Gap
Closing The Gap was founded in 1982 by Budd and Dolores Hagen, parents of a child with a disability.
The Hagens recognized and embraced the revolutionary role technology would play in the life of their son and soon thereafter, began their mission to share the information and possibilities with others.
The Hagens published the first edition of Closing The Gap and hosted the first annual Closing The Gap Conference in 1982. Their work was instrumental in the development of the assistive technology industry.
Today, Closing The Gap continues to lead the way for special educators, rehabilitation professionals and consumers. They're internationally renowned and respected as the leader in assistive technology news, resources and professional development opportunities.
Family owned and operated by two of the Hagen's seven children, Megan Turek and Marc Hagen; we welcome you to the site and hope that through the many resources available, you gain the knowledge, skills, and network of professional support that will assist you in impacting the lives of your students, clients and family members.