•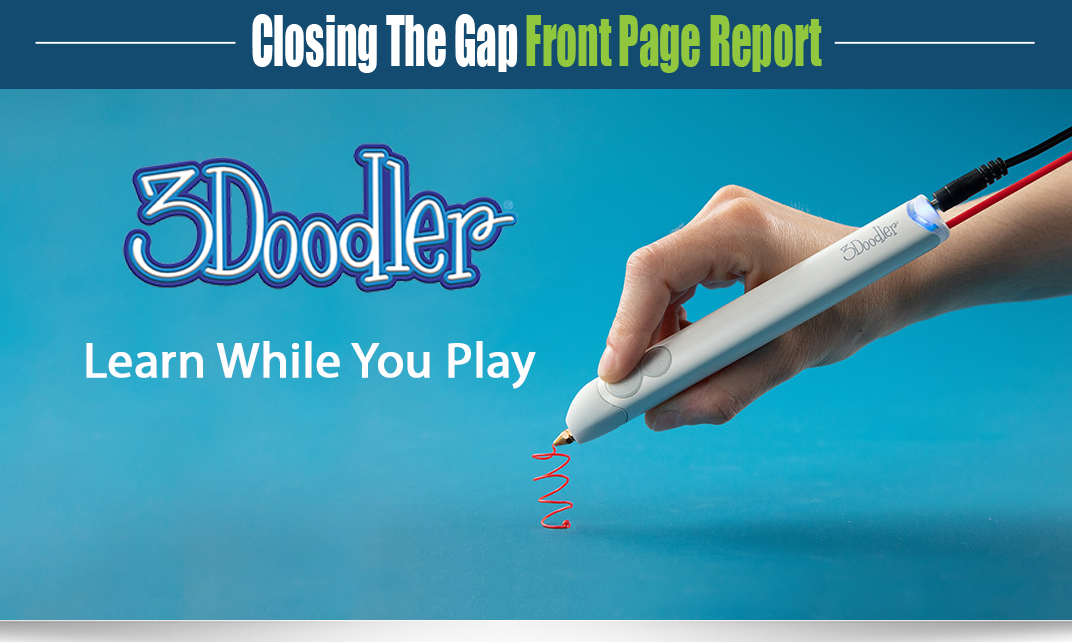 The 3Doodler Story
The story of 3Doodler started out with a good dose of imagination, endless hours of engineering, and a sprinkling of luck and good timing.
From a handmade prototype in a Massachusetts maker space, to one of the most successful Kickstarter projects of all time, 3Doodler is now the best-selling 3D printing product out there. Along the way their community of creatives and educators has grown, using the 3Doodler in ways they never imagined, and changing the lives of those around them.
As their team has grown from two to two dozen, they've kept creativity and their customer at their core.
Now with over 2.5 million 3Doodlers shipped, and their pens making an impact in over 8,000 classrooms worldwide, the next chapter of their story is in your hands.
Where will your imagination and creativity take you today?
A 3D pen is a pen that extrudes heated or warm plastic from the pen's nozzle. You don't need any software. There are no files to transfer, and no difficult tech to master. In the words of a teacher we work with, "whatever you imagine, you can draw. It goes from your brain, to your hand, right there."
Surreal? Modern day sorcery? A hybrid of Harry Potter meets Harold and the Purple Crayon? It can seem that way at first, but believe them and their 2 million+ users, it's real, it's creative, and it's a lot of fun.
With a 3D pen you can draw a raised graphic on a piece of paper or any flat surface. But what makes a 3D pen truly unique is its ability to "draw" in mid-air, allowing you to instantly form 3D structures right in front of you, which you can pick up and hold in your hand.
How Do 3D Pens Work
Most 3D pens work by feeding plastic through the pen, which then melts it before it comes out of a nozzle at the end of the pen (that's what they call "extrusion"). The pen heats up to a different temperature depending on the material you put inside the pen.
So how on earth can I then draw in 3D? When it leaves the pen, the melted plastic is soft and malleable, but within a few seconds it solidifies, creating a solid, stable, pick-up-able structure.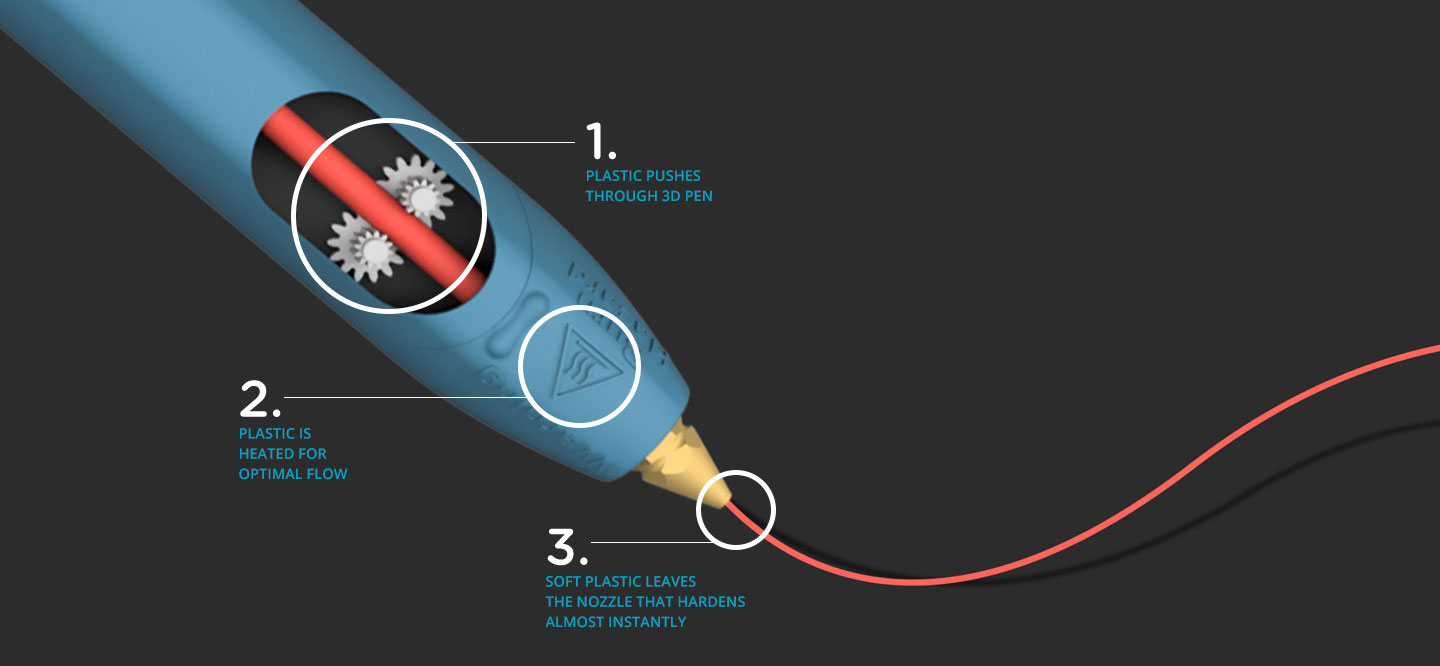 Introducing their new 3Doodler Learning Packs – everything you need to bring 3D creation into your classroom.
---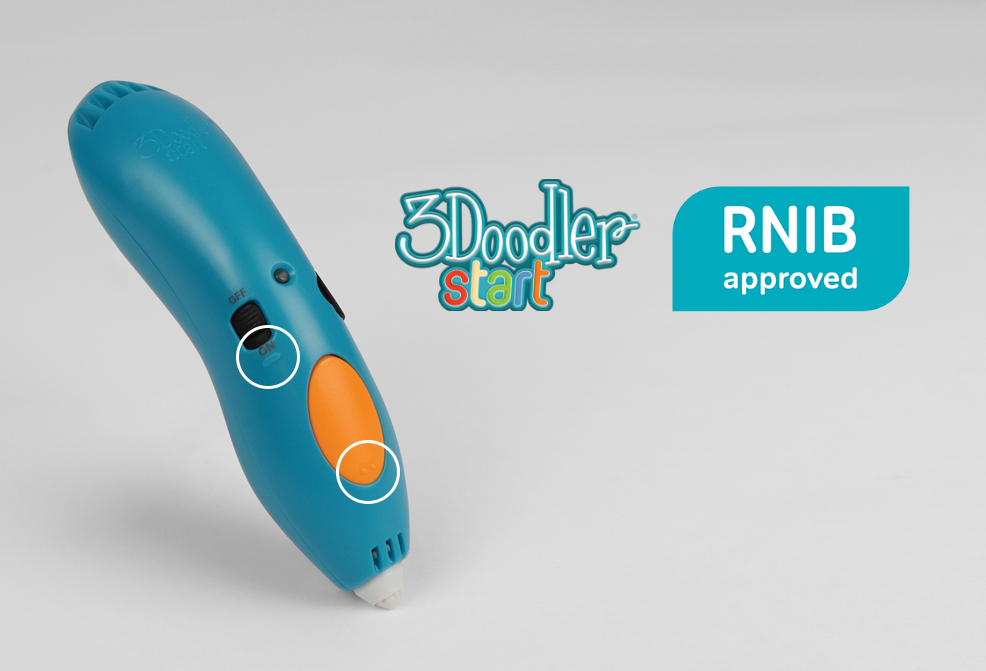 Supporting Blind and Partially Sighted People
RNIB approval signifies an official endorsement and recommendation for products that are easy to use for blind and impaired people.
Accessibility
3Doodler is committed to making their products accessible to all users, lowering barriers and obstacles, and putting the power of creativity into the hands of more people.
RNIB Endorsement and Study
The official RNIB case study involved participants aged between 8 and 78 with varying degrees of sight loss and vision. Participants provided their feedback on the usability of the 3Doodler Start pen, and shared their experiences and concepts for both practical and creative use.
Product Information
To make the 3Doodler Start pen more accessible to users with vision impairments, they added tactile markings to help users navigate the pen. With markings on the start/store button and on/off switch, users can now easily feel their way around the pen.
Resources for the Blind
3Doodler now offers audio files that cover orientation and instruction for the 3Doodler Start pen.
Click here for more information on 3Doodler