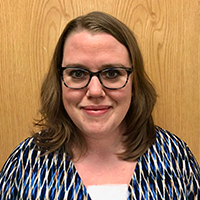 Category:
augmentative and alternative communication (AAC)
Subject Level:
all
Computer Level:
beginner
IACET CEUs:
0.3
ACVREP CEUs:
2.5
Presenter(s)
Description
AAC – Alternative and Augmentative Communication is a very specialized area of assistive technology. Often it falls to the speech pathologist to teach and implement these tools. However, studies show that users do better when the device is used throughout their day in multiple environments. Come for a highlight heavy/crash course in how AAC works and how you can become a better AAC communication partner in AAC for the Non-SLP.
Financial Disclosure:
Sayard is employed by Southwest Cooperative, they are sponsoring her attendance for Closing the Gap. She is also an adjunct professor at the University of Illinois - Chicago in the Assistive Technology Certificate Program. There are no other disclosures.
Beth is the owner or AAC Helper, LLC.
Watch Presentation
Recording will be available to registrants beginning October 28 and will be available on-demand through November 11, 2020.
Not a registrant?