Closing the Gap 2018:
36th Annual Conference
GET INSPIRED, BE THE CHANGE!
Join us at Closing The Gap and be part of a community of passionate and empowered teachers, therapists, clinicians, parents, end users and manufacturers – all emphatically working together to change lives with assistive technology
The Closing The Gap Conference is an opportunity to deepen your assistive technology knowledge and strengthen your implementation strategies. The conference week is designed to dig deeper into critical areas that have the power—when implemented strategically—to transform your classroom, your school, your district, your practice.
When you to start thinking differently about how to reach students; how to infuse technology into learning, how to leverage literacy strategies in all content areas and how to work toward ensuring all students are receiving an equitable, flexible education, we can begin to transform these areas, and ultimately increase student achievement and independence.
See what's new, including the BRAND NEW venue (Mystic Lake Hotel and Casino), and plan now to join us for Closing The Gap 2018!
Preconference Workshops
Monday and Tuesday,
September 24-25, 2018
Workshop registration includes Preview of Exhibits – Tuesday evening, September 25
COME, NETWORK, LEARN  Each workshop is conducted by a nationally recognized leader in the field, providing in-depth professional skills necessary to successfully implement assistive technology in the lives of persons with disabilities.
Closing The Gap and RESNA
Partner to Offer ATP Fundamentals
Course and Exam
2-day ATP Fundamentals Course
Sunday – Monday, September 23-24
ATP Certification Exam
Tuesday, September 25
Led by a RESNA authorized instructor and current ATP, this two-day training provides a comprehensive review of assistive technology concepts and industry best practices, covering the 5 domains of the ATP Body of Knowledge (ATBOK). The course will help candidates review and refresh their assistive technology knowledge and help identify areas they need to study for the ATP exam.
Conference
Wednesday, Thursday and Friday,
September 26-28, 2018
Registration Savings
Numerous registration discounts are available. Learn more
Keynote Address
Our theme this year is Get Inspired, Be the Change! We'll be kicking the conference off Wednesday morning, September 26th, with blockbuster keynote speakers, Richard Ellenson and Mo Buti!
Over 175 Presentation Hours and Hands On Labs
Expert-led presentations will include one- and two-hour sessions along with hands-on labs that describe and/or demonstrate successful applications of assistive technology for persons with disabilities.
One- and two-hour sessions will be announced July 15. Handouts will be available onsite and online before and following the conference.
In addition, some of the industry's most innovative manufacturers will offer unique learning opportunities, showcasing accessibility features across their respective platforms.
First-hand Learning From Global Educators
Experience hands-on activities with Apple Distinguished Educators (ADEs) in the Apple Accessibility School, where attendees will create content and design engaging learning experiences. In addition, attendees may participate in dedicated ADE presentations to get a deeper understanding of how Apple products are creating new opportunities for teaching and learning.
Visit with Microsoft Education Experts
Learn from the experts in the Microsoft Education Booth, where attendees can partake in the Microsoft Education Short Talks on various topics. Attendees can further their participation with Microsoft by attending the presentations that take a closer look at how to implement Microsoft into everyday activities.
State-of-the-Art Exhibits
See first hand, the extraordinary products that are making a difference for individuals of ALL abilities! Learn more
"Great hands-on with new products and best practices."
"Well organized, with so many excellent presentations to choose from!"
"The conference gave me guidance on educating administrators and department heads on choosing materials wisely to meet the needs of ALL students."
Preconference Workshop Sponsor: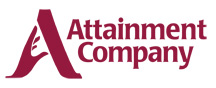 Gold-level Sponsor to Date:

Additional Sponsors to Date: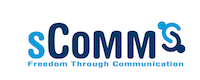 Scavenger Hunt Participants to Date:
Collect stamps from all participating exhibitors for your chance to win. Prize drawing will be held Thursday, 5:00 pm