•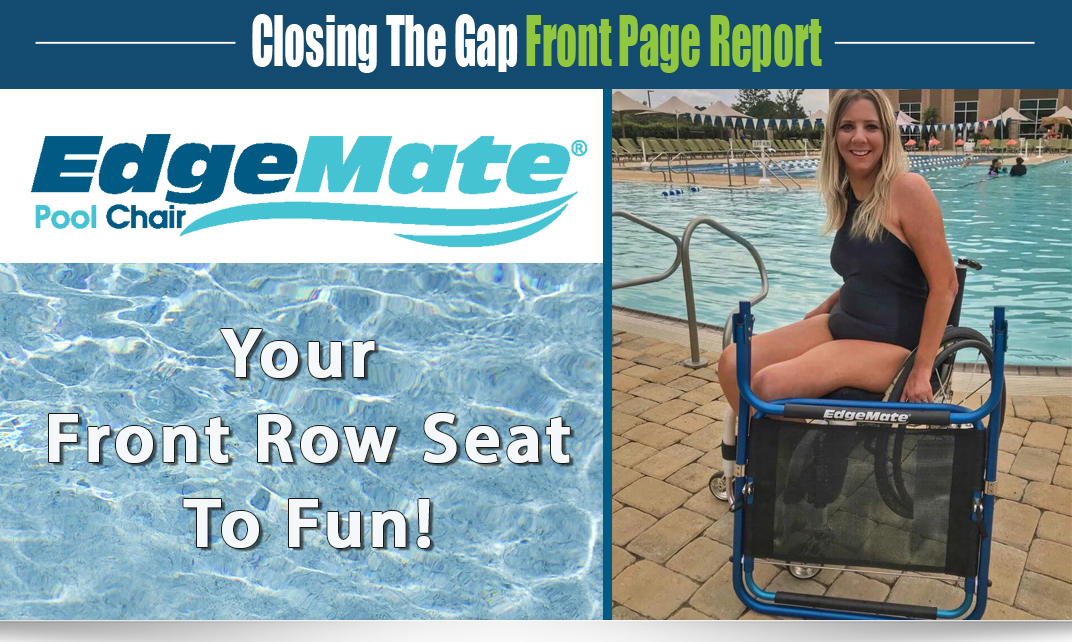 Edgemate Pool Chair – Your Front Row Seat To Fun
Safety, comfort and convenience all at the pool's edge. The innovative EdgeMate pool chair makes it possible for virtually anyone to enjoy the benefits of a swimming pool. Durable and easy to use, EdgeMate arrives fully assembled and ready for all that you want to do, or not do, in the pool. The EdgeMate pool chair . . . your front row seat to fun!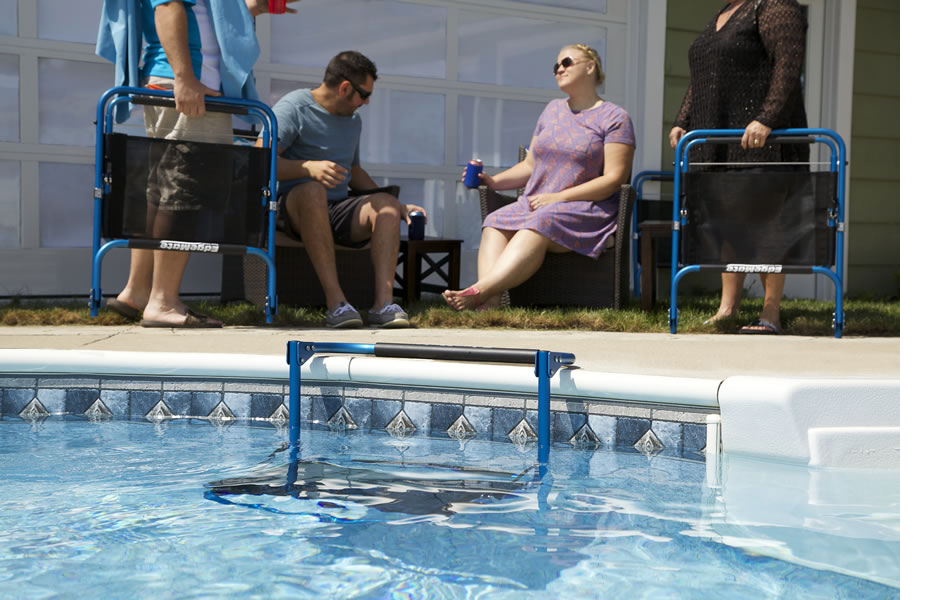 EdgeMate Features
The versatile EdgeMate pool chair arrives READY TO USE right out of the box. Its HEAVY-DUTY frame and comfortable QUICK-DRY mesh seat can hold swimmers of ALL shapes and sizes.
EdgeMate folds flat for EASY transport and storage and is COMPATIBLE with nearly any IN-GROUND swimming pool. LIGHTWEIGHT at only 9 pounds, EdgeMate is EQUIPPED with rounded edges to PREVENT swimsuit snags and tears.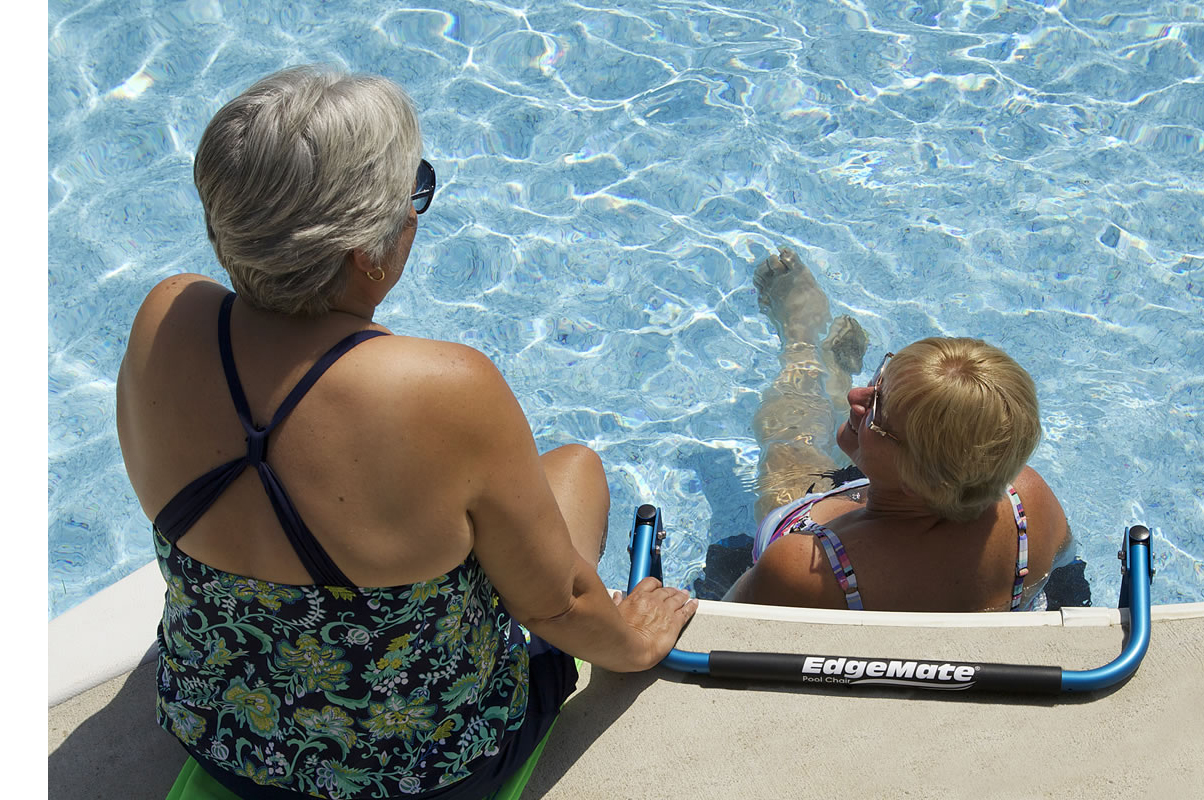 Additional Features
Requires no construction or alterations to the pool or pool deck.
Heavy-duty aluminum frame has a corrosion-resistant coating.
Multiple pairs of drain holes rid EdgeMate of water quickly.
EdgeMate Uses
General recreation
Stable seating for those with disabilities/mobility challenges
Aquatic therapy/rehabilitation
About EdgeMate
EdgeMate began as an observation. Disabled people (typically kids) coming to the water park, having to switch out of their motorized wheelchairs into manual ones just so they could experience the simple pleasure of being in a swimming pool. The observation led to an idea: safe, comfortable, portable seating that could coincide with newly enacted ADA regulations that mandated access points at pool facilities. The idea led to the garage, which turned into a workshop. Countless hours combined with numerous prototypes resulted in EdgeMate. Inspired by those with disabilities, EdgeMate is intended for all those who want to discover, or rediscover, the joy of being in the water.

Click here for more information on EdgeMate