•
Meet Danielle
A vibrant, creative 27-year-old who loves music, art, photography and puzzles
Danielle lives on a beautiful lifestyle block in New Zealand with her father. She's assisted by a number of incredible carers who support her in her day to day activities, as she lives with quadriplegic cerebral palsy and is non-verbal.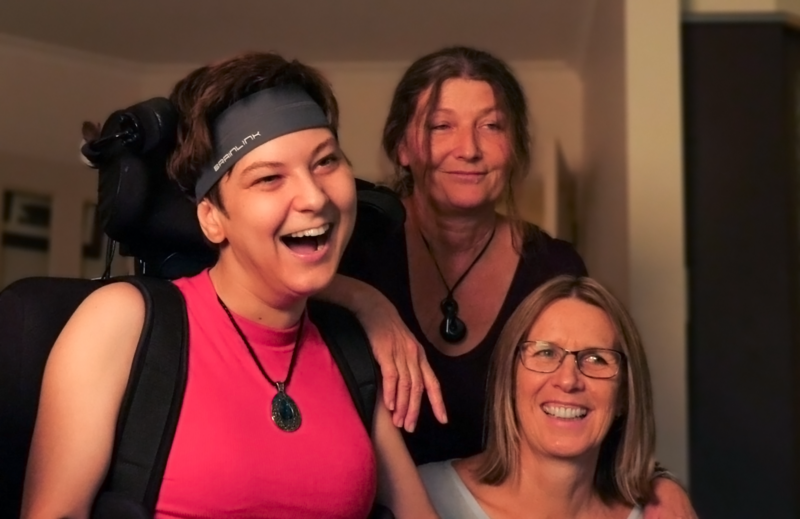 Before Thought-Wired got involved, she could communicate "yes" by looking up and "no" by looking down. Her therapists and support staff also put together a series of images on an iPad.
She had tried a number of different types of assistive access and communication technologies available to her, but none matched her specific access needs.
They spent a year co-designing Nous with Danielle and her support network and teaching her how to use her blinks to communicate. The co-designing ensured that what they were building was user-centred.
Eventually Danielle's new communication system was funded and delivered: Grid 3 by Smartbox and Nous installed on a Microsoft Surface Pro.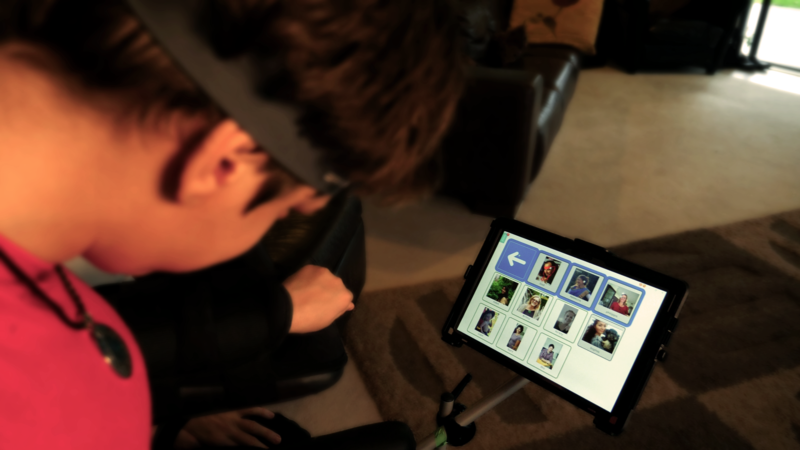 Danielle uses Nous on a daily basis to play games, communicate, complete puzzles, create artwork… even take sneaky photos of her dad while he's snoozing.
It's the first time she's been able to independently communicate in her life, and we're so excited to see what the future holds for her.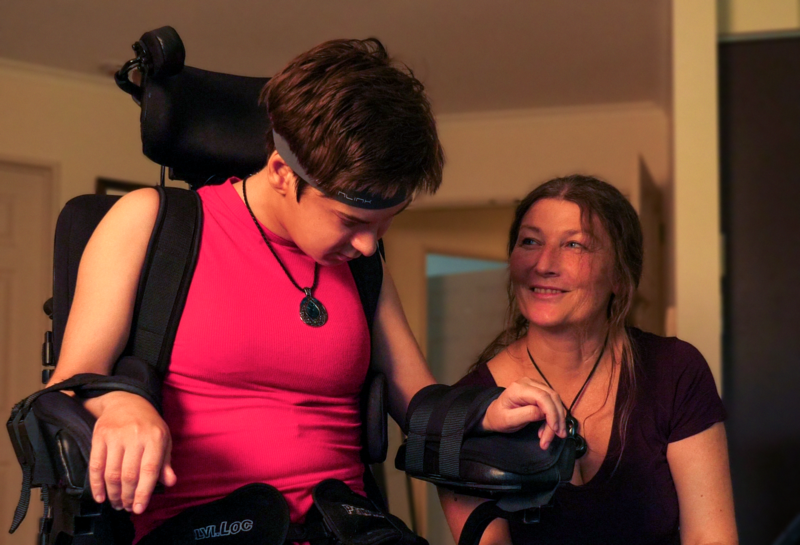 What were some of the benefits that her SLT/P and OT observed?
Danielle was completely relaxed during use, where as for other switch access that requires physical exertion has caused her whole body to spasm
The device can be used whether she is lying down or in her wheelchair and doesn't require special positioning, whereas jelly bean switches and eye-gaze do
Danielle can hit physical switches but has trouble stopping because of her condition, this wasn't the case with Nous
They liked that Nous can be easily connected to existing software and hardware systems, including other switch access methods
---
Empowering independent interaction with the world
Nous™ is a wearable blink switch for people with severe physical disabilities.
The assistive solution that enables access to communication and self-expression.
SIMPLE, YET SMART TECHNOLOGY
How does Nous work?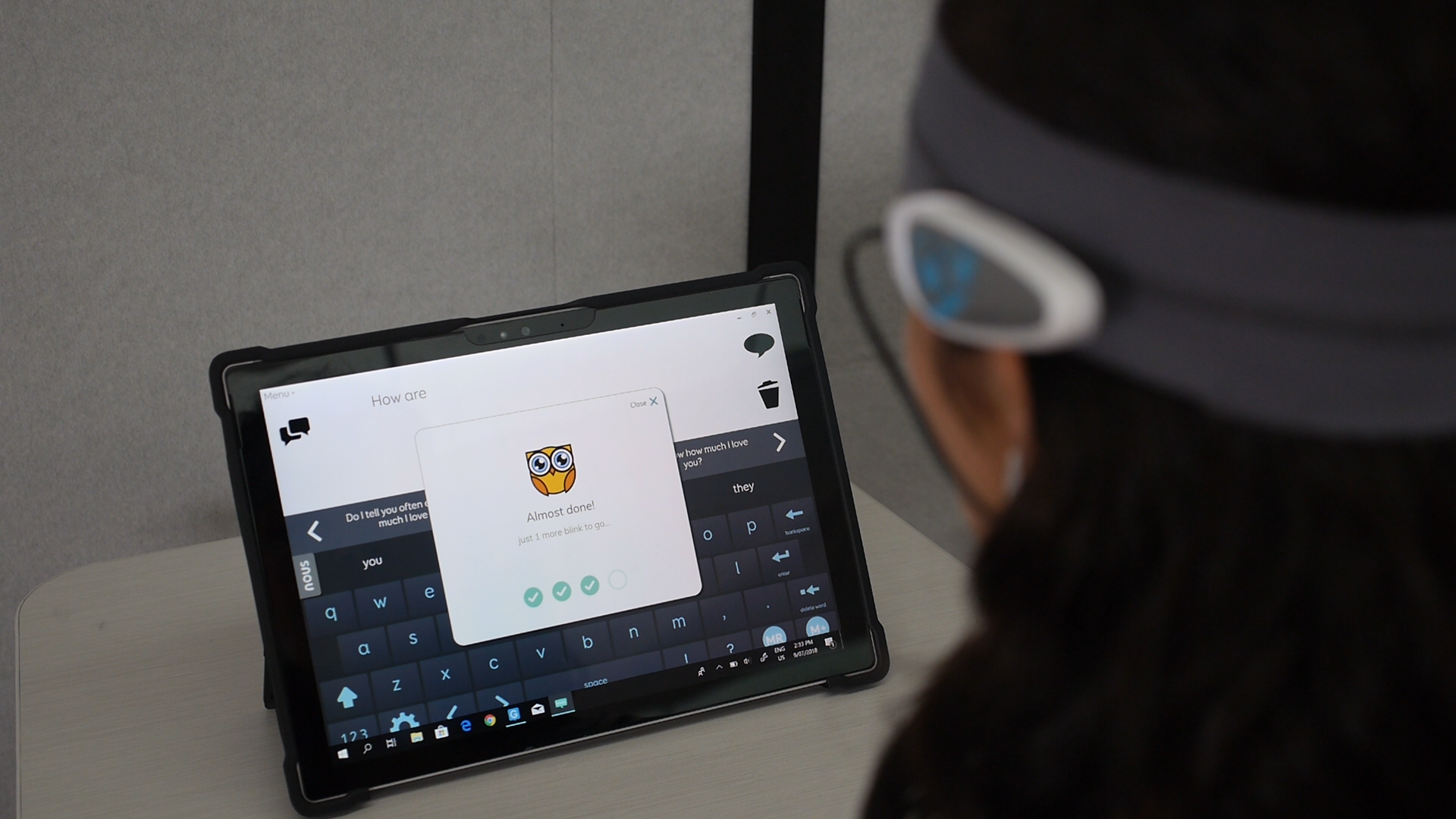 Nous is both hardware and software. The hardware component is a soft headset that houses the sensors which measure your blinks.
Everyone's blinks are different, and vary throughout the day. The Nous software intelligently understands what a your "blink signal" looks like before you start using it as a switch access method.
Why Nous?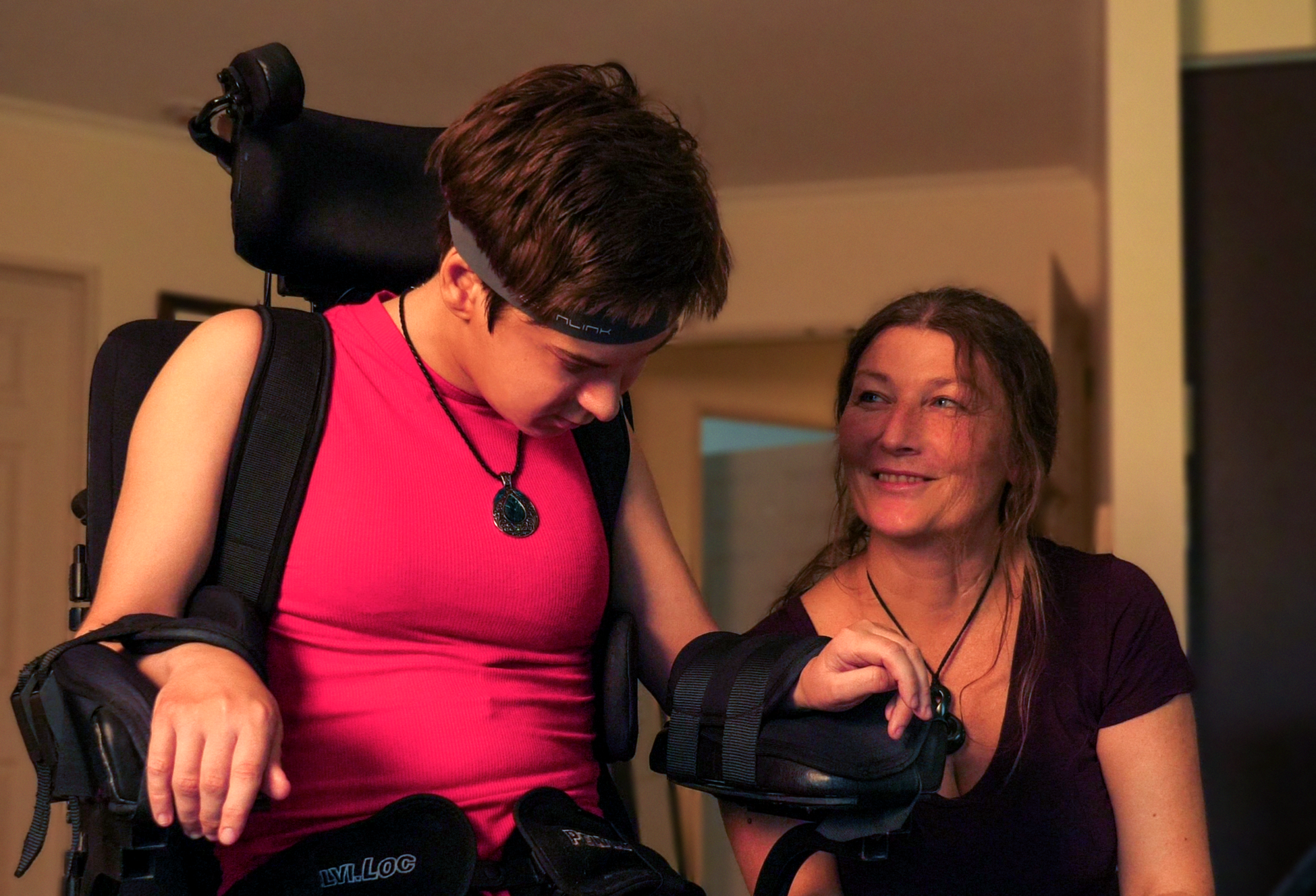 Co-designed with therapists, people with disabilities and their support network.
Nous is loved by people with all types of disabilities. From motor neuron diesease, to cerebral palsy, brainstem stroke and spinal cord injuries.
‍
If you can blink, you can use Nous.
Nous works seamlessly with your software
Use Nous with all of the most popular communication apps available on Windows OS such as SmartBox's Grid 3 and Tobii Dynavox's Communicator 5.
Do even more by using Nous to connect with any apps that are switch accessible, such as the Windows on-screen keyboard, and cause and effect games!