•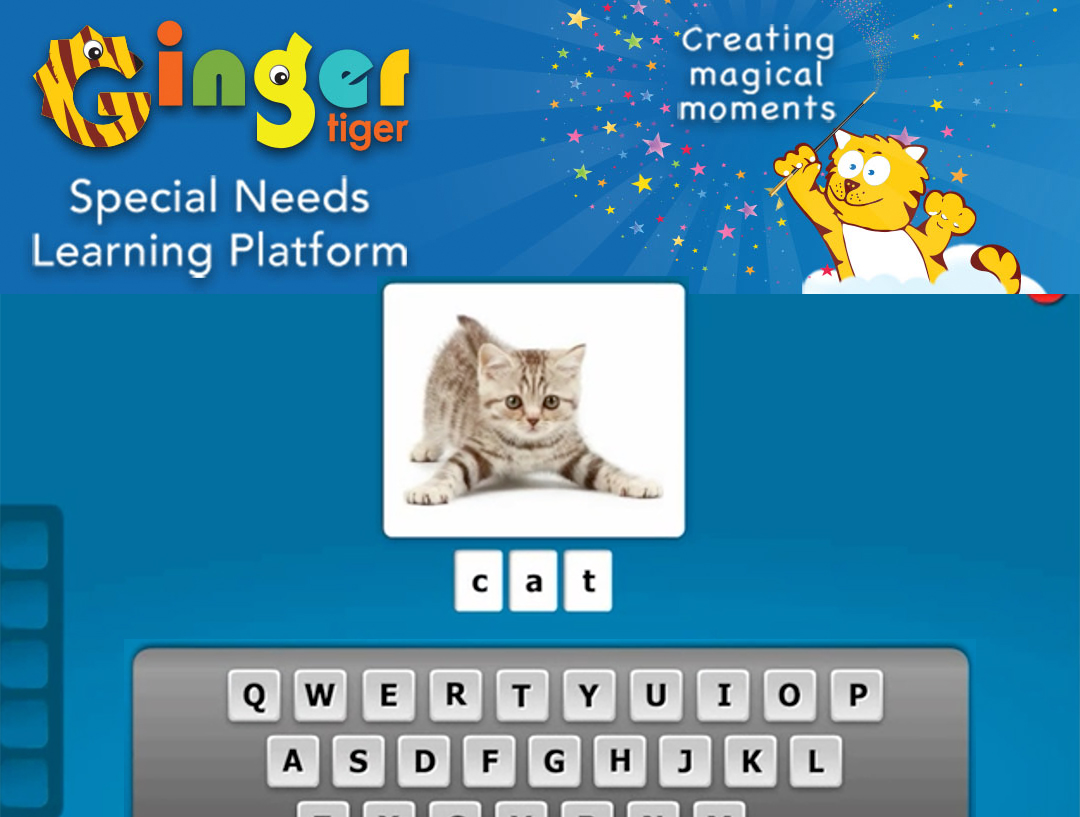 Ginger Tiger is the largest online platform for special needs learners. Ginger Tiger activities are uniquely designed to be 100% accessible to all types of special needs learners. Ginger Tiger activities successfully help special needs learners both learn and retain information across multiple subject areas.
About Ginger Tiger – Promising All the Fun of Special Needs Learning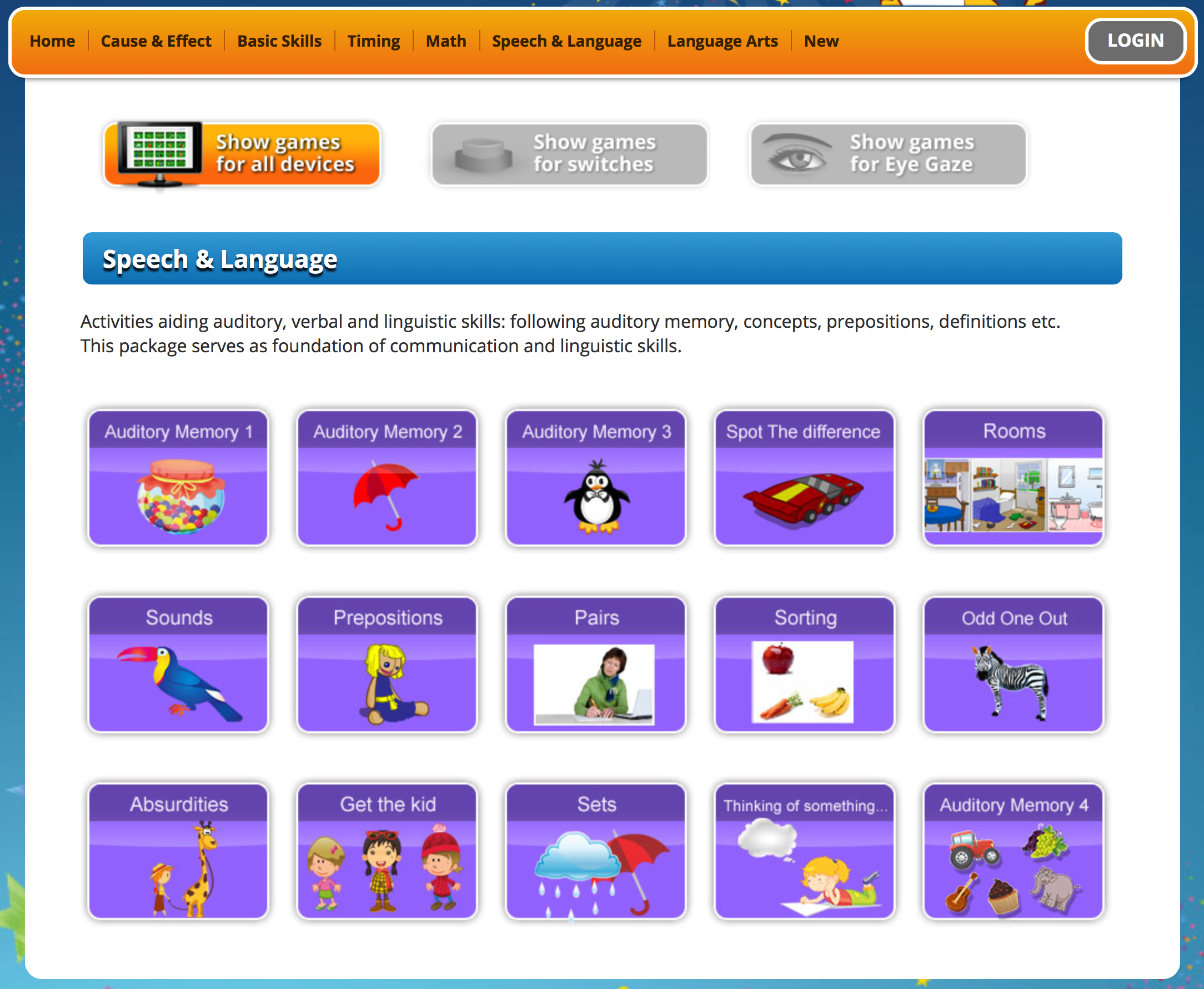 The Ginger Tiger site is tailor-made for the Special needs Education Community. Children and adults with Special Needs deserve to have their integration into society made an easier, more effective and joyful process.
Ginger Tiger is suitable for individuals of any age with specific learning disabilities, multiple disabilities, autism, physical disabilities, blindness and visual impairments, developmental delays, deafness and hearing impairments, mental delays, and speech and language impairments.
A devoted team of special-needs educators and software specialists have crafted and field tested the Ginger Tiger solution. It is today a broad online activity resource, exclusively for the special needs community. The result is an effective set of learning aids, targeting  special-needs education. Ginger Tiger currently features more than 150 activities. They constantly add new activities to keep the site fresh and improve the experience of teachers, specialists, parents, children and students.
All their games and activities are graded in escalating difficulty levels. This enables the teacher to advance in controlled steps in tutoring and helps the pupil to practice the activities enjoyably according to his or her abilities.
The site is fully focused on the needs of their users by keeping the games simple, clean, with low stimulation screen design. The content and graphic interface relate to the children's known environment and everyday lives.
They work closely with the team at the Technology Center at Beit Issie Shapiro (BIS) in Ra'anana, Israel, one of the world's foremost special-needs facilities. They are deeply involved in our professional development processes. professional guidance in our development process.
Ginger Tiger is 100% accessible anywhere and anytime on any device that fits any needs such as PC's, iPads and tablets with all of the special-needs access devices – Switches, Eye Gaze, touch screens and keyboards.


Effective and comprehensive
Ginger Tiger works effectively using hundreds of activities and games. The activities cover the essential fields of Cause & Effect, Basic skills, Math, Speech & Language, timing, and Language Arts.

Flexible
The Ginger Tiger activities suitable for users ranging from low cognitive levels and 2 years old infants to regular second graders. A flexible difficulty level setting system within the games, allows teachers and parents to adapt the activities to the user's progress and abilities.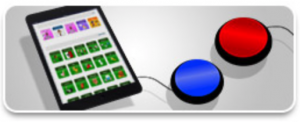 Anywhere, any interface
Ginger Tiger is accessible anywhere and anytime on a multitude of platforms (IPad, Android tablets, Win 8 tablets etc.) and access devices (Switches, Eye Gaze, Touch screens, keyboards etc.)
| | | |
| --- | --- | --- |
|   |   |   |
| Following verbal orders, auditory memory, concepts and definitions. | Visual object, color identification, sorting, visual memory and more. | Pre-K skills to second grade level via fun and games |
|   |   |   |
| Early reading, writing steps and phonological awareness. | Timing, impulsivity moderation and concentration. | Basic foundation activities linking cause and effect. |
Enjoy Ginger Tiger advantages:
One stop shop – A comprehensive, ever‐growing toolbox of high quality, targeted educational games and activities, covering most of the required SEN subjects.
100% accessible – Through all SEN access devices, with highly configurable interface.
Meaningful learning – Ginger Tiger gaming system motivates the children to dive in, participate and learn.
No learning curve – Intuitive and instantaneously operable easy to use system.
Superb UX and UI – Easy to use, free of external stimulation and clutter, and filled with a lot of positive reinforcing feedbacks.
Integration – Ginger Tiger promotes the integration of SEN pupils in regular classes and improves their satisfaction and self‐esteem.
Full control – Over the complexity and difficulty levels ‐ enables each student to advance in the right pace while getting positive reinforcements.
Great diagnostic tool – For specific & general student difficulties.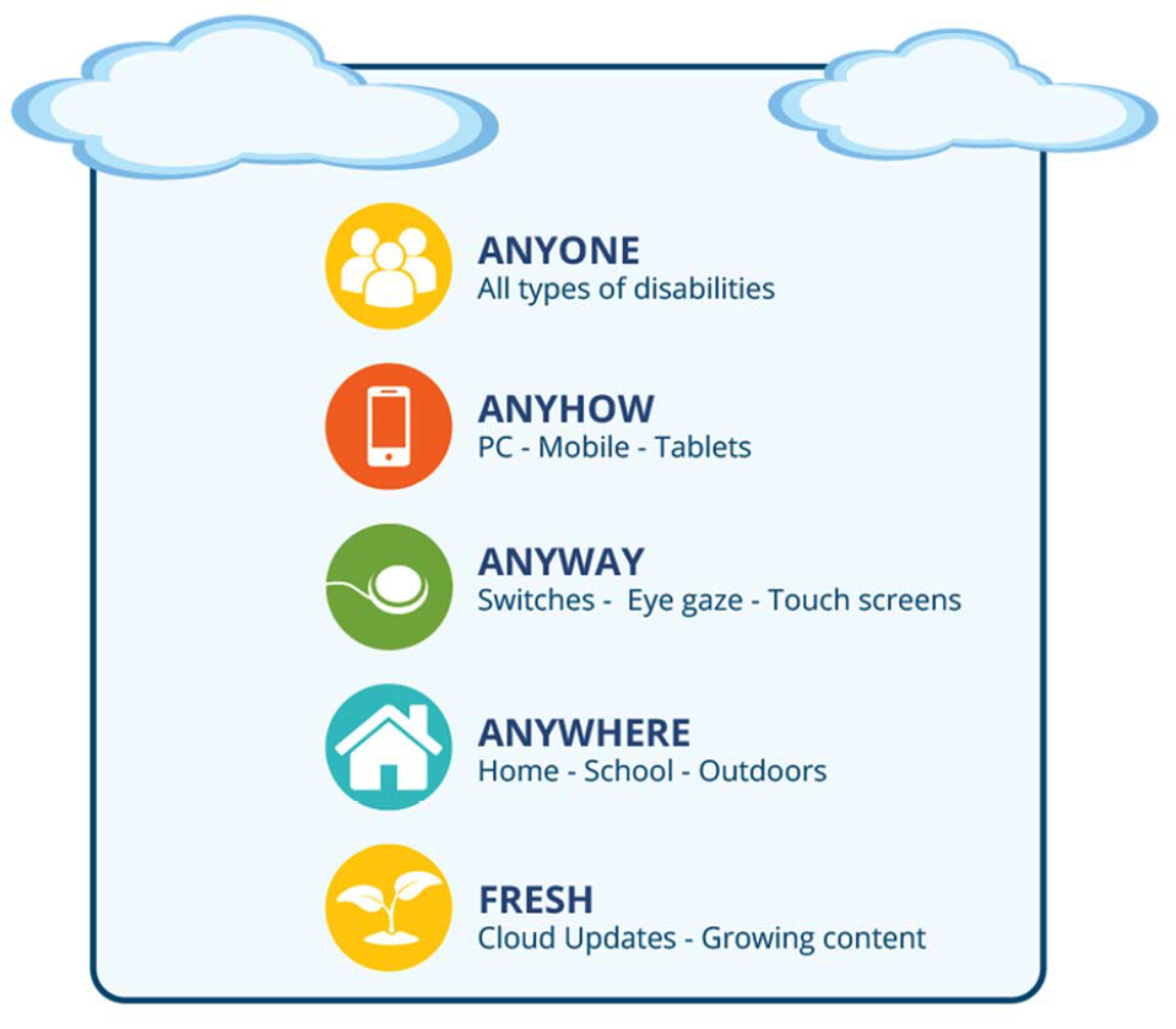 Open the door to a magical learning experience for your students and children.
Register for a free one‐month trial membership with coupon code "Closingthegap2018"
Click here for more information.