•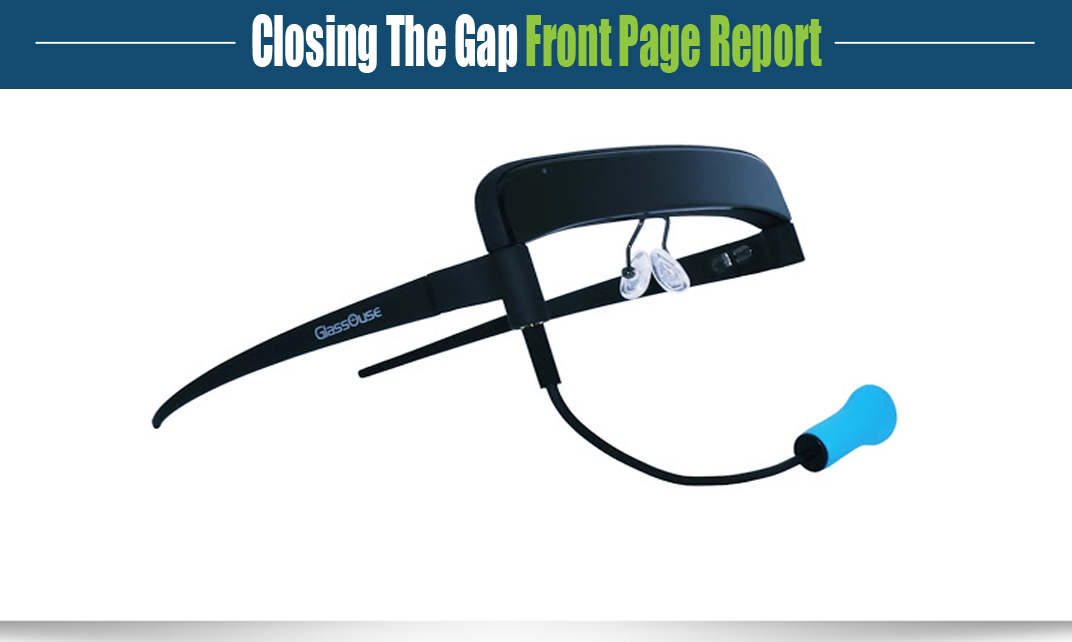 GlassOuse V1.2
New GlassOuse V1.2 is designed to be more flexible and functional to meet the needs of those with limited movement abilities while connecting technology. GlassOuse V1.2 can connect to computers, mobile phones, tablets and smart TVs via Bluetooth hassle-free and it is an assistive device compatible with Windows, masOS, Linux, Android and Chrome OS. GlassOuse can be paired with new G-Switch Series options according to the need, or with Dwell software directly.
You can wear GlassOuse v1.2 with your own glasses, and fold it like the regular ones. With its upgraded 9-axis-gyroscope feature, GlassOuse detects the slightest head movements to move the cursor on your screen. Simply connect your GlassOuse to your device, complete the short calibration process for 100% accuracy and start using your gadgets hands-free.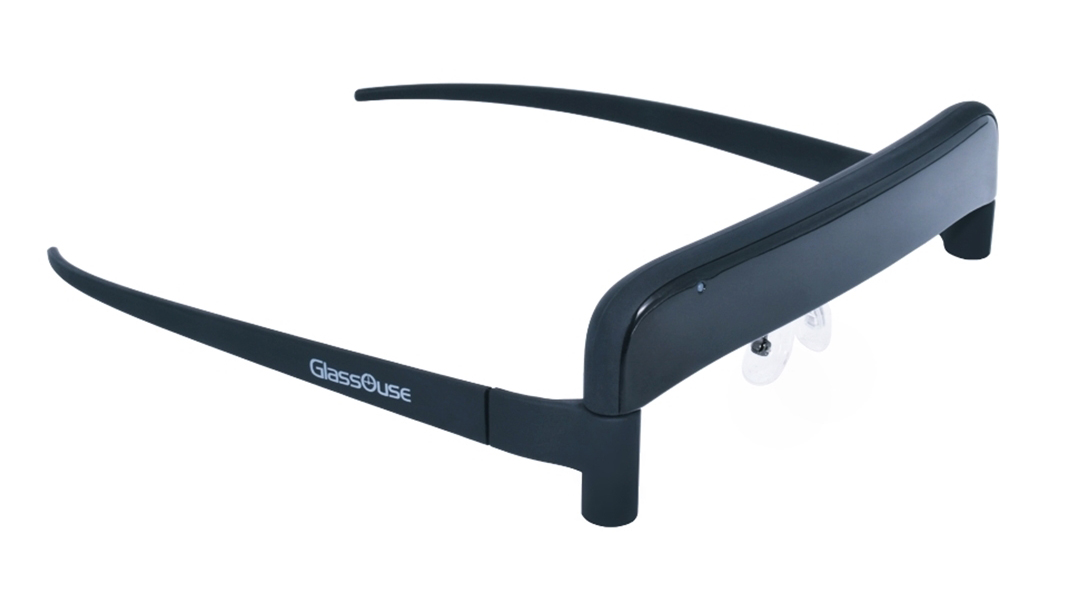 ---
G-Switch Series
G-Switch Series offers a wide selection of switch control options for different needs. All switches come with a 3.5mm / 1.8″ mono jack plugin and even tough they are perfect companions of GlassOuse V1.2, all G-Switch Series products can be used with any kind of adapted devices offering this connection type.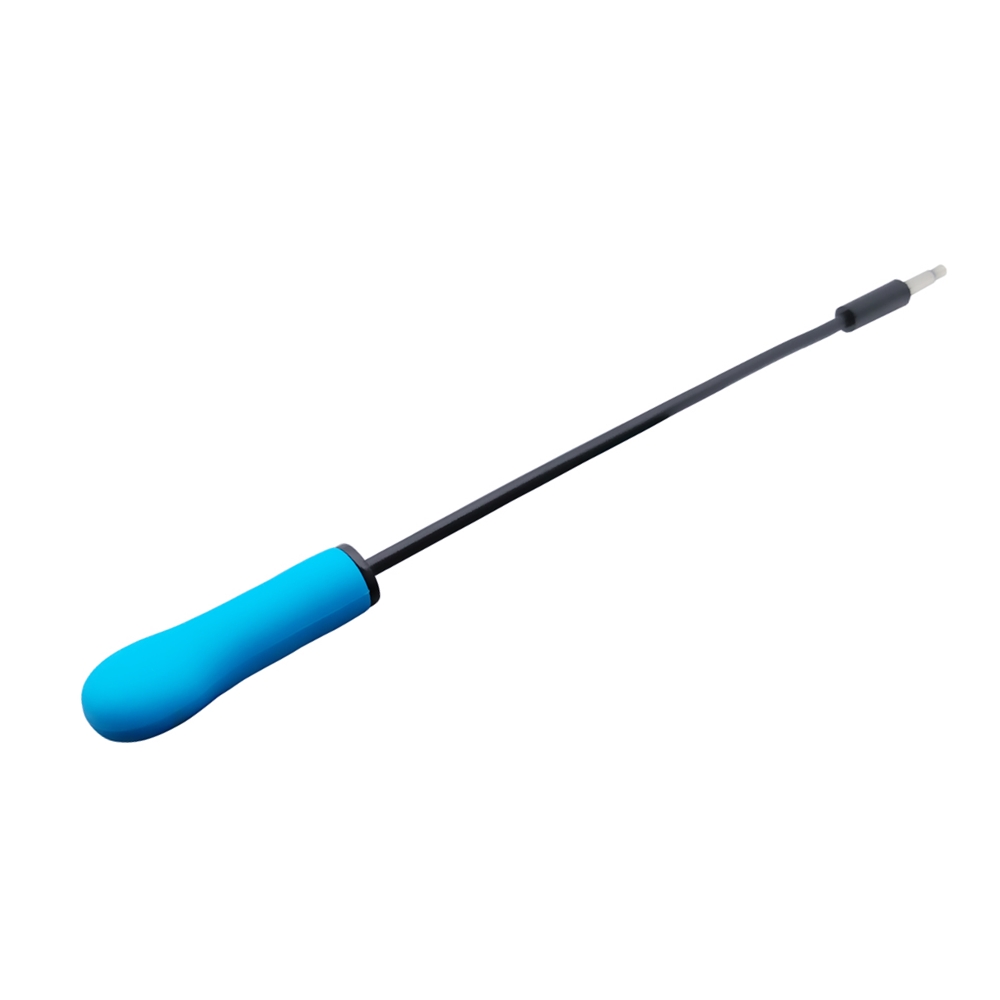 Bite Switch
A well known design for the first version of GlassOuse, Bite Switch now comes with a mono 3.5mm jack connector and it can be paired perfectly with GlassOuse V1.2 or any kind of adapted device offering 3.5mm jack input. With it's flexible cable, Bite Switch can be adjusted according to your need and it is super lightweight.
Covered with a non-carcinogenic material, silicone cover protects the switch module and it is easy to change and clean. Bite Switch's renowned design is upgraded with solid and durable materials while it was tested 100.000 times under 3 tons of pressure to meet the needs of heavy-daily-use.
---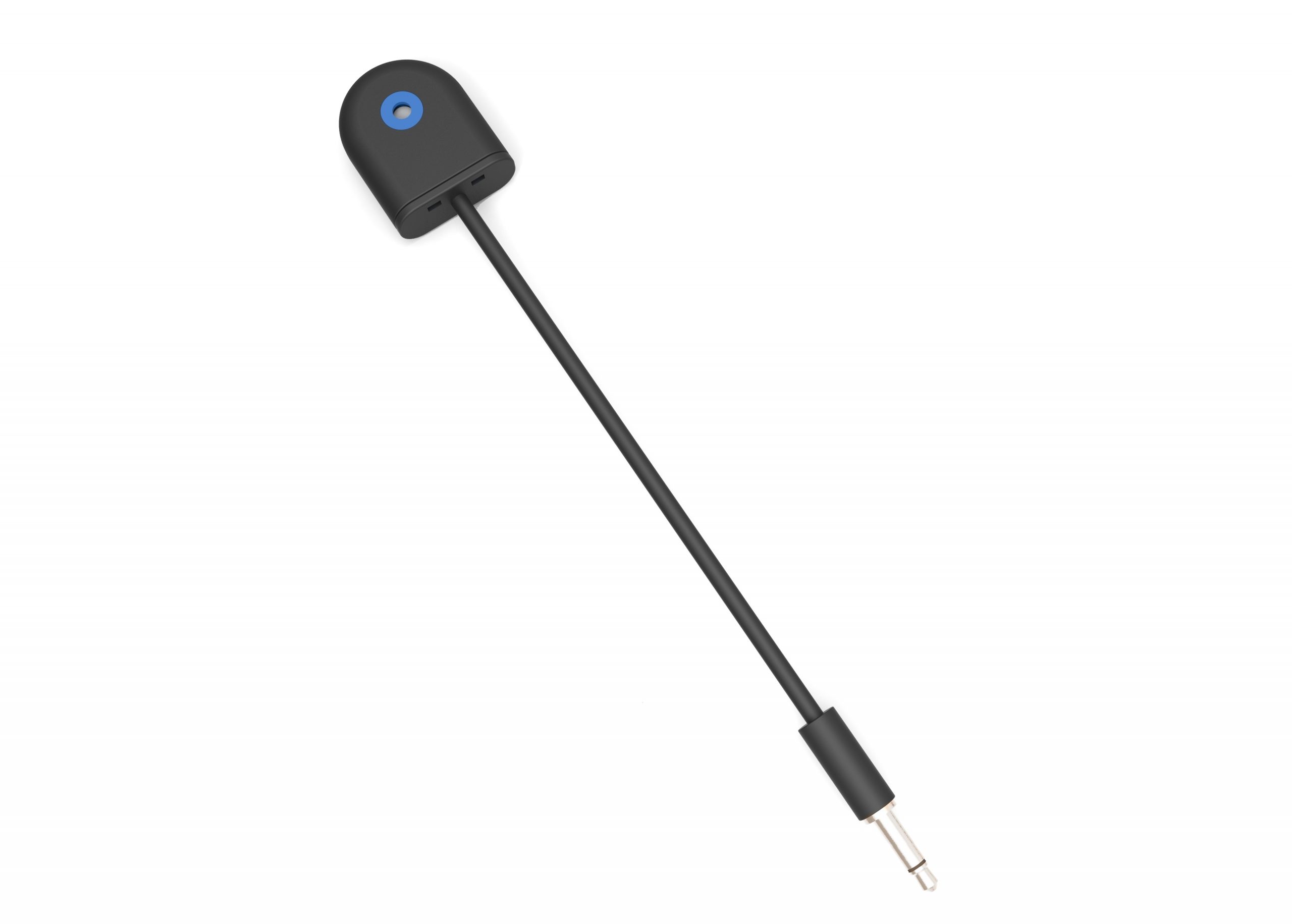 Puff Switch
Puff Switch is genuinely designed for GlassOuse V1.2, yet you can connect it to any kind of adapted device offering male to female 3.5mm jack plug in for external switch controls. Unlikely to regular sip and puff systems, Puff Switch uses an electronic module to do the clicks via puffs. Simply puff towards to the switch, and the built-in blow trigger will turn puff frequencies into signals to perform the clicks.
The switch works with a coin size battery – extremely easy to change – and the battery life can go up to two months. The smart battery of Puff Switch will turn the switch off automatically in one hour if it is not used to enjoy a longer battery life while the switch also can be turned off manually via pressing the small button placed on the module.
---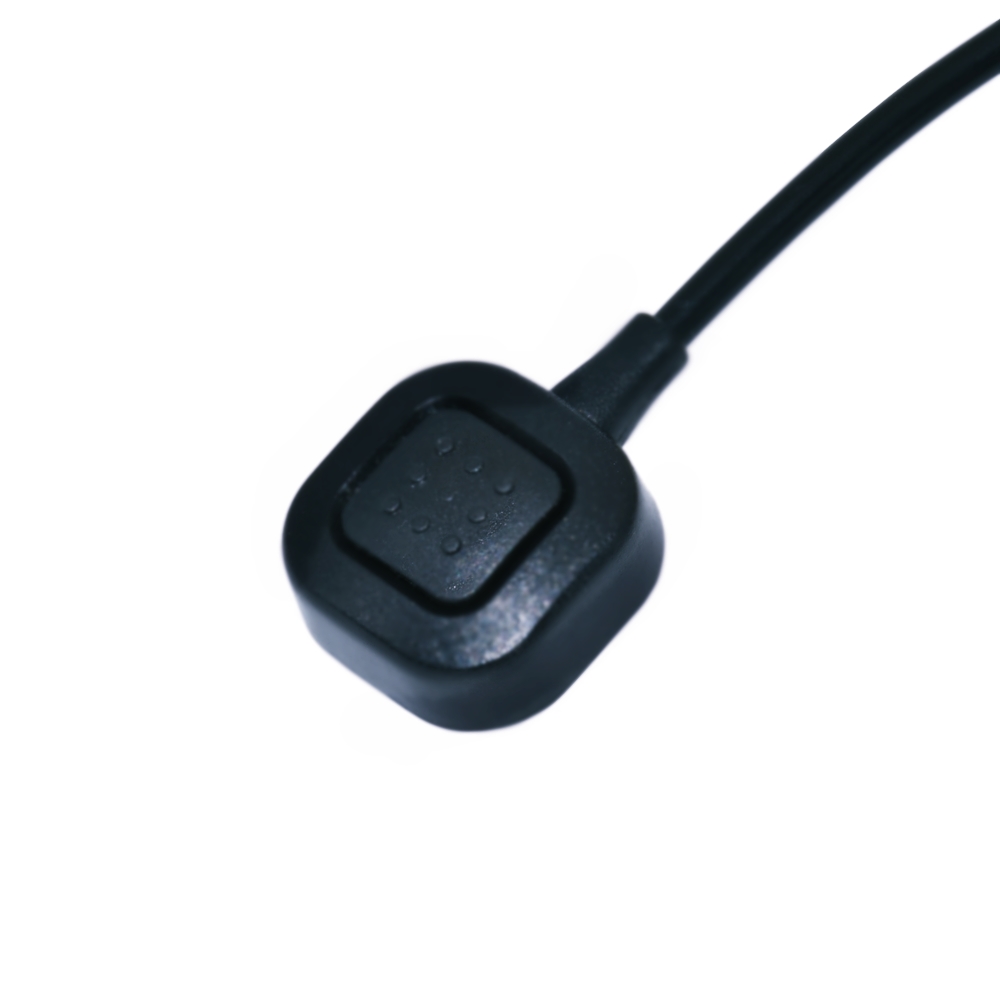 Finger Switch
Finger Switch from G-Switch Series is a mini but mighty type switch control which can be combined with GlassOuse V1.2 perfectly or any adapted device with a 3.5m jack connection. The switch comes with a 100cm long cable and its built-in switch button can detect different levels of pressure.
Finger Switch can be used via touch fastener straps to be used with your fingers, arms or any part of your body. When Finger Switch is mounted on fabric surfaces, the switch sticks tightly not to disturb the user while doing clicking actions. Like all G-Switch Series options, also Finger Switch can be extended with the help of extension cable according to the user's needs.
---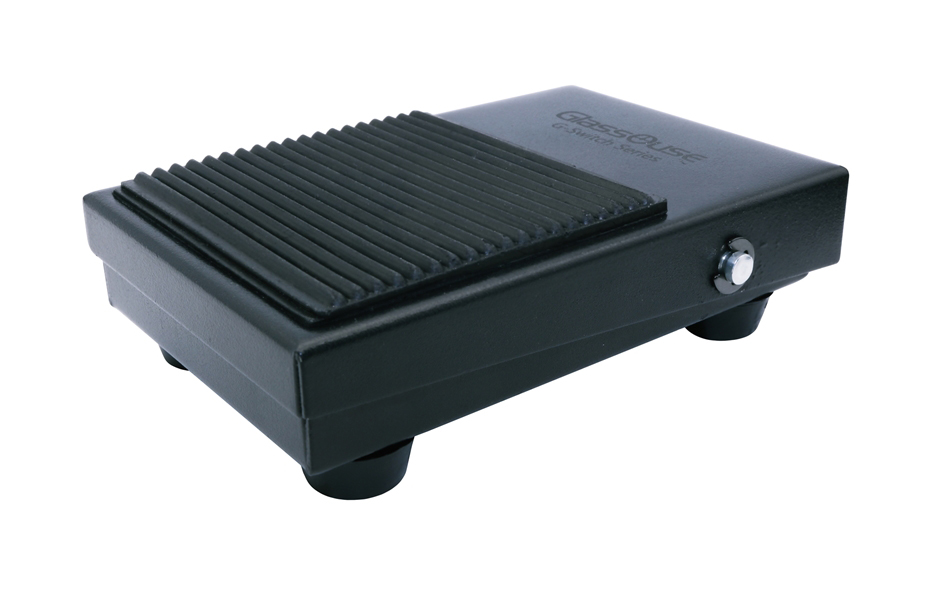 Foot Switch
A simple yet highly sensitive equivalent to a regular input mouse which is designed to be used with your foot, Foot Switch is capable to detect different volumes of pressure. Even Foot Switch is a perfect companion of GlassOuse V1.2, you can connect it to any kind of adapted device offering a mono 3.5mm jack connector plug in for external switch controls and it works with short circuit low signals.
Made of durable and solid materials, its long cable allows you to adjust the switch position according to your needs. With its non-skid bottom, Foot Switch mounts tightly on surfaces to prevent moving around while pressing on the switch. You can use simply press on it to do the clicking actions via both semi-hard and hard pressures.
---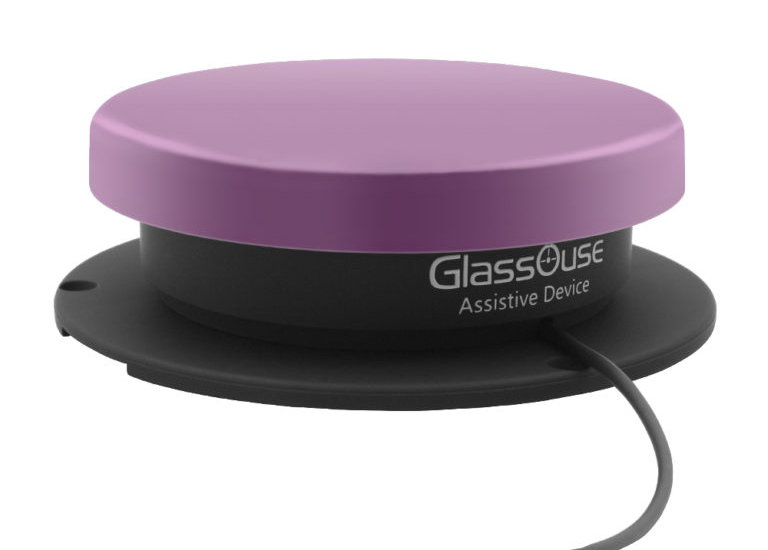 Press Switch 100gr
A durable switch option for users with less physical control. GS05 Press Switch provides 8.63cm activation surface, making the item comfortable enough for both user groups needing either a large or smaller target area to interact. Operated by 100g activation force, GS05 Press Switch has an auditory click and tactile feedback.
Press Switch comes with a 185cm long cable and a 3.5mm mono jack plug-in. Can be used with different mounting options or double-sided tapes.