•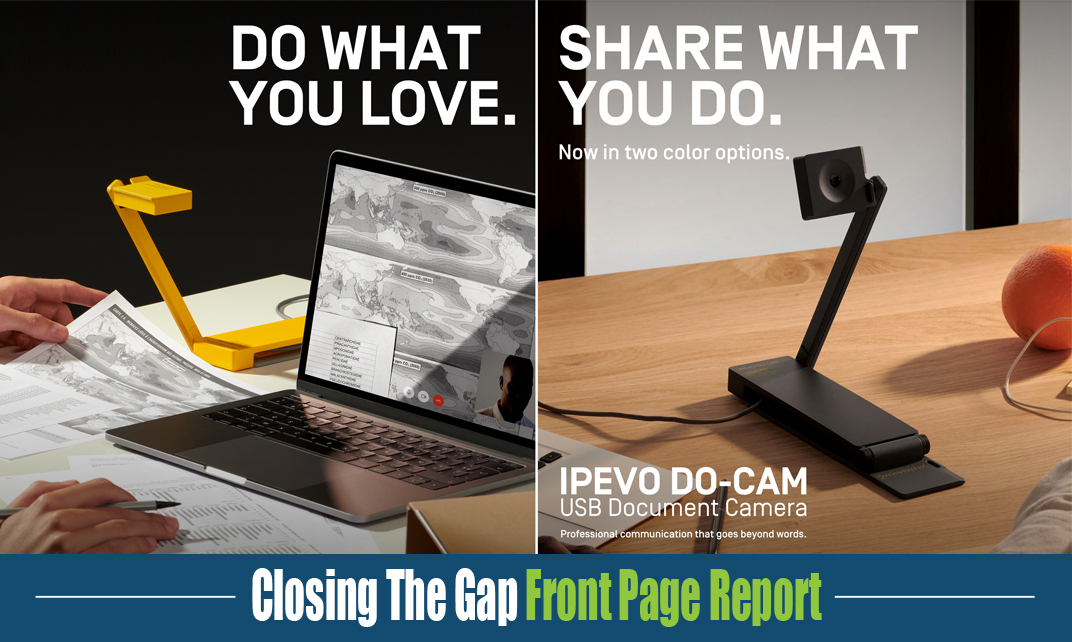 From Doc Cam to Webcam with a flip!
Bid farewell to situations where you have to awkwardly hold up papers or materials in front of the computer's built-in webcam while presenting or discussing ideas with your colleagues.
Meet the most versatile communication tool for the office or on-the-go. Flip the camera head of DO-CAM and switch it into a Webcam for video calls. Flip and switch it back seamlessly whenever you need to show any physical materials during the call.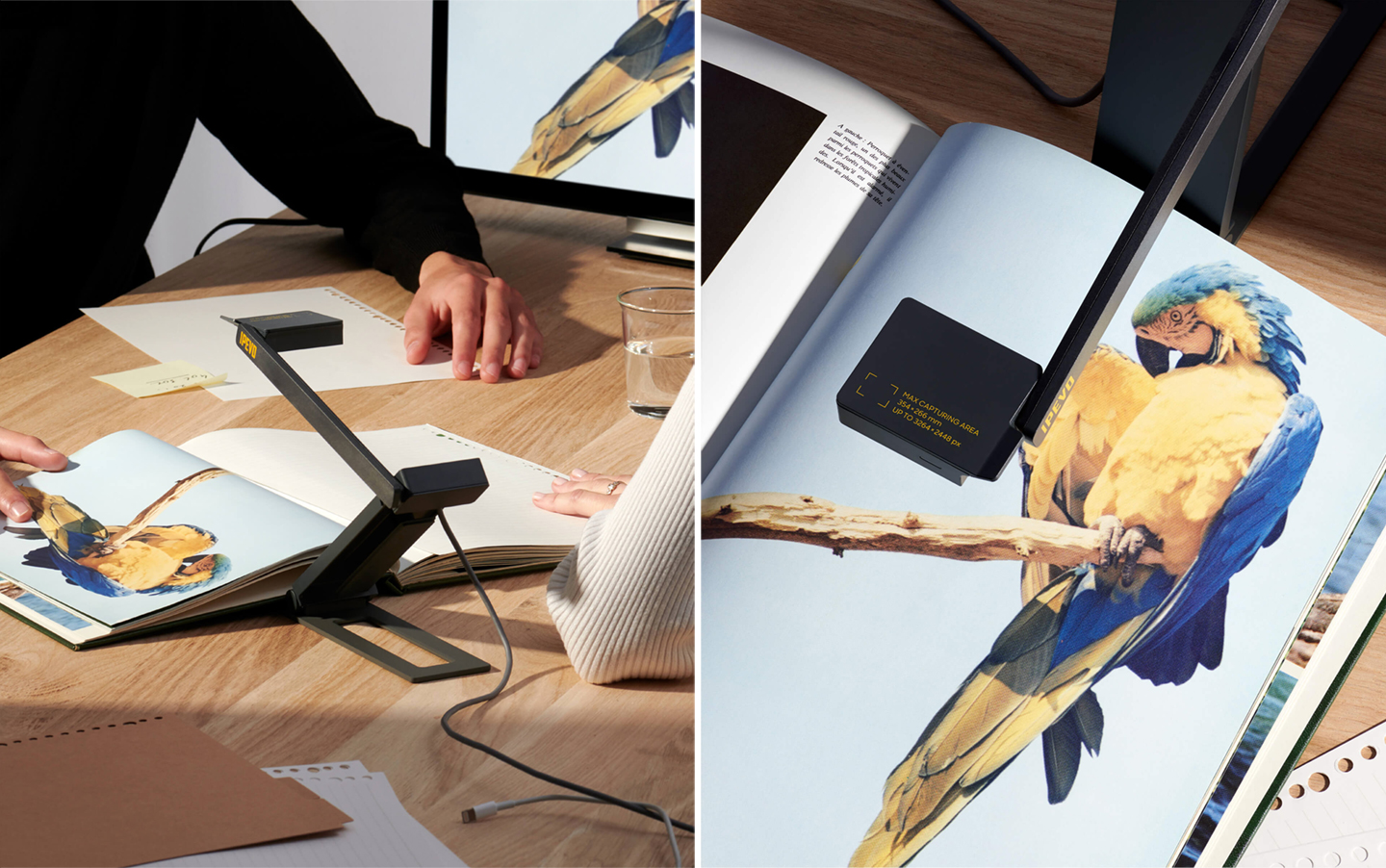 IPEVO DO-CAM's 8MP Sony CMOS image sensor allows exceptional image quality and performance.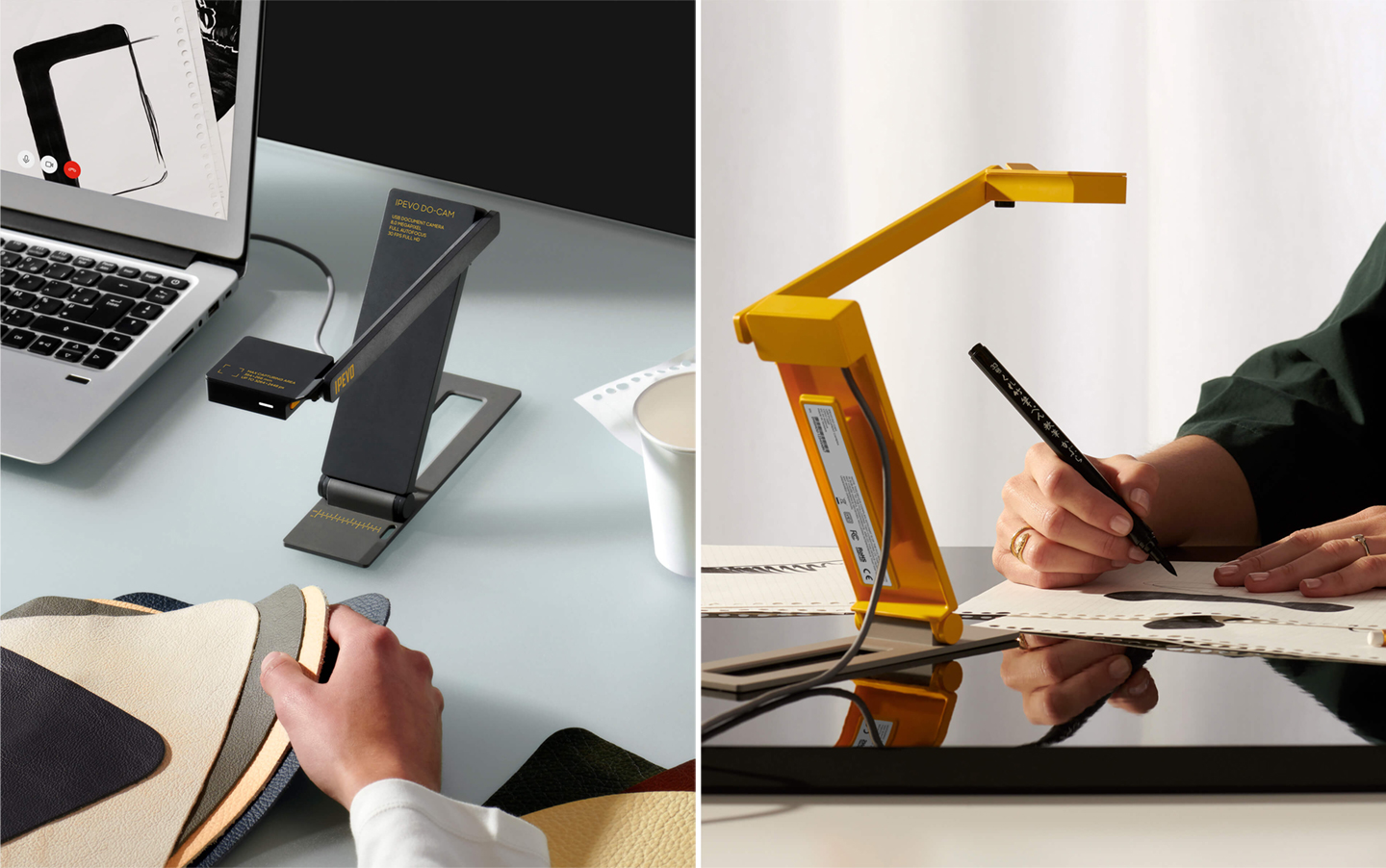 Be it in person or remotely, engage your audience with visual elements. As simple as a 'Show & Tell'.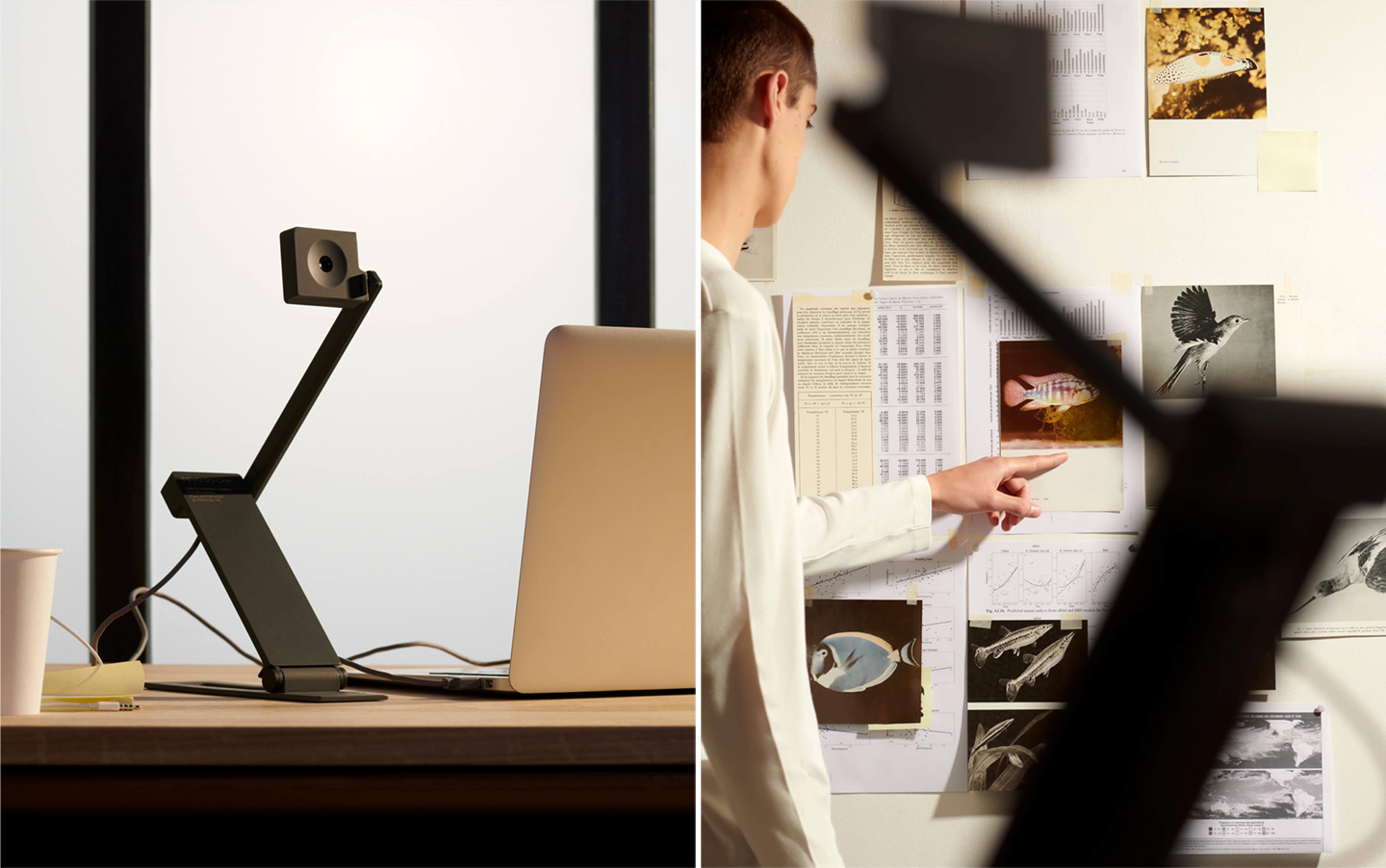 No matter your profession, present your work with style and ease using DO-CAM.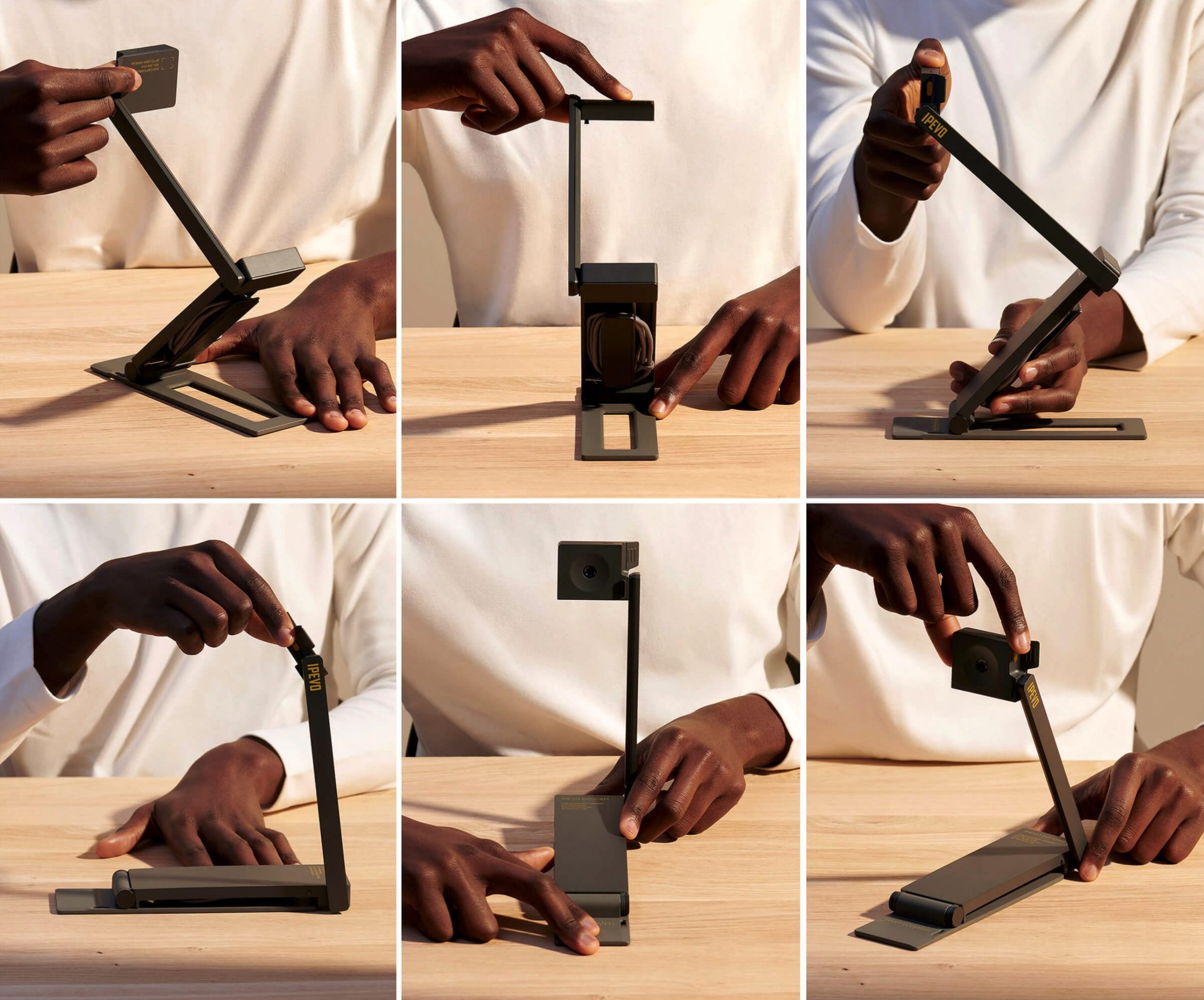 Find your best point of view
Quickly adjust DO-CAM to capture your content from different heights, angles, and orientations.
See how it works
DO-CAM consists of four interconnected sections and a USB cable for computer connectivity. It features a metal base plate for stability, while its body, arm, and camera head are made from durable plastic for lightweight practicality. To accomplish the utmost flexibility, all components are adjustable.
DO-CAM's only button is placed next to the camera rotation handle. It flips the image when users switch from document sharing to 'face to face' communication, ensuring the image is always shown right-side up. In addition, DO-CAM's arm gives you that extra reach, enabling for easy document sharing or added height during document camera mode. The cable is rolled up under the body, forming a compact shape to grab and go. We've also designed a special hinge mechanism that allows the cable to run smoothly through DO-CAM'shinges without limiting its rotation.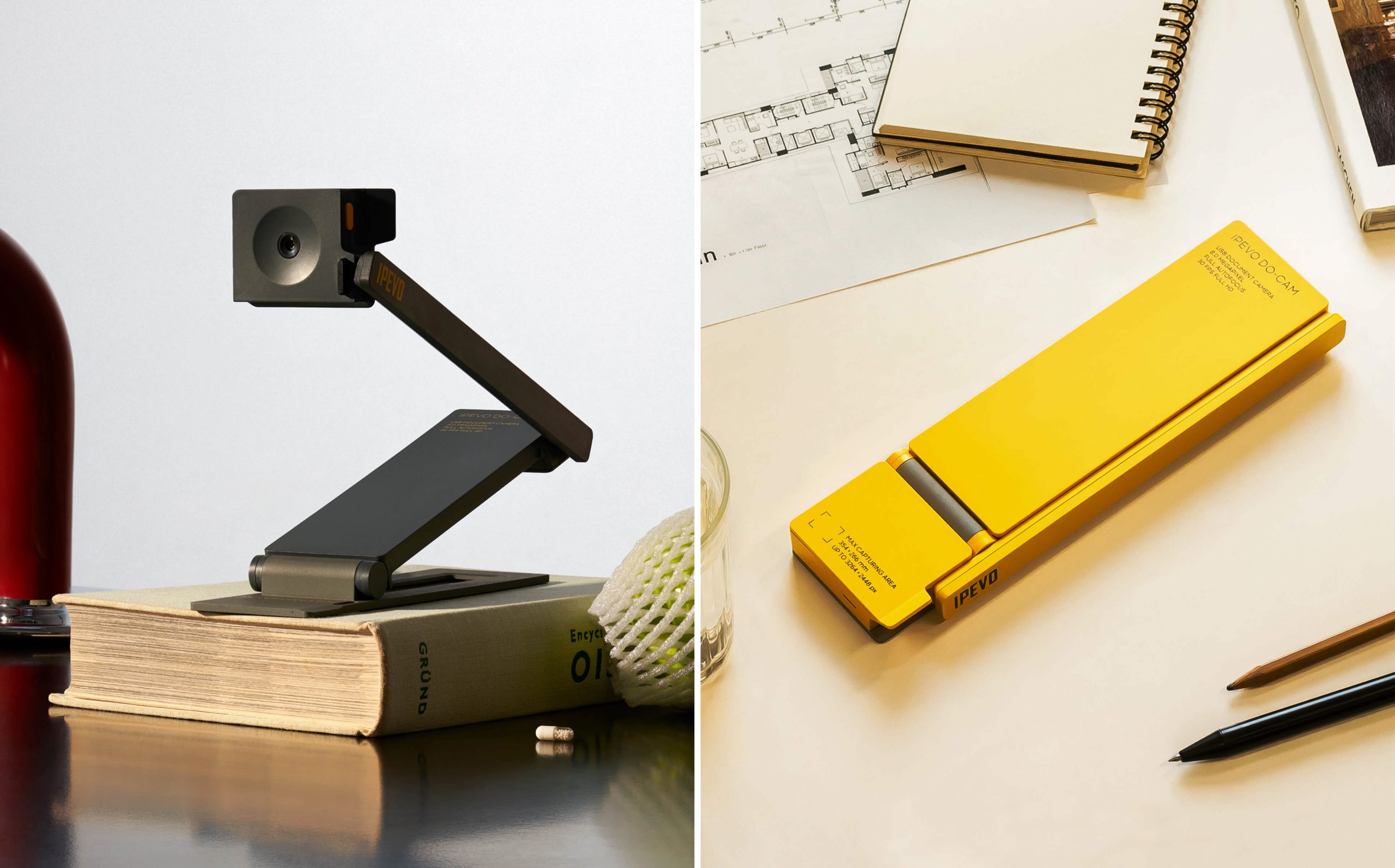 Folds flat to go
Featuring a unique folding mechanism and support structure, DO-CAM is ultraportable at only 0.74lbs (335g) and the size of a pencil case. Simply the best "at-work" or "on-the-go" solution.