•
OrCam Read – Revolutionary Handheld AI Reader.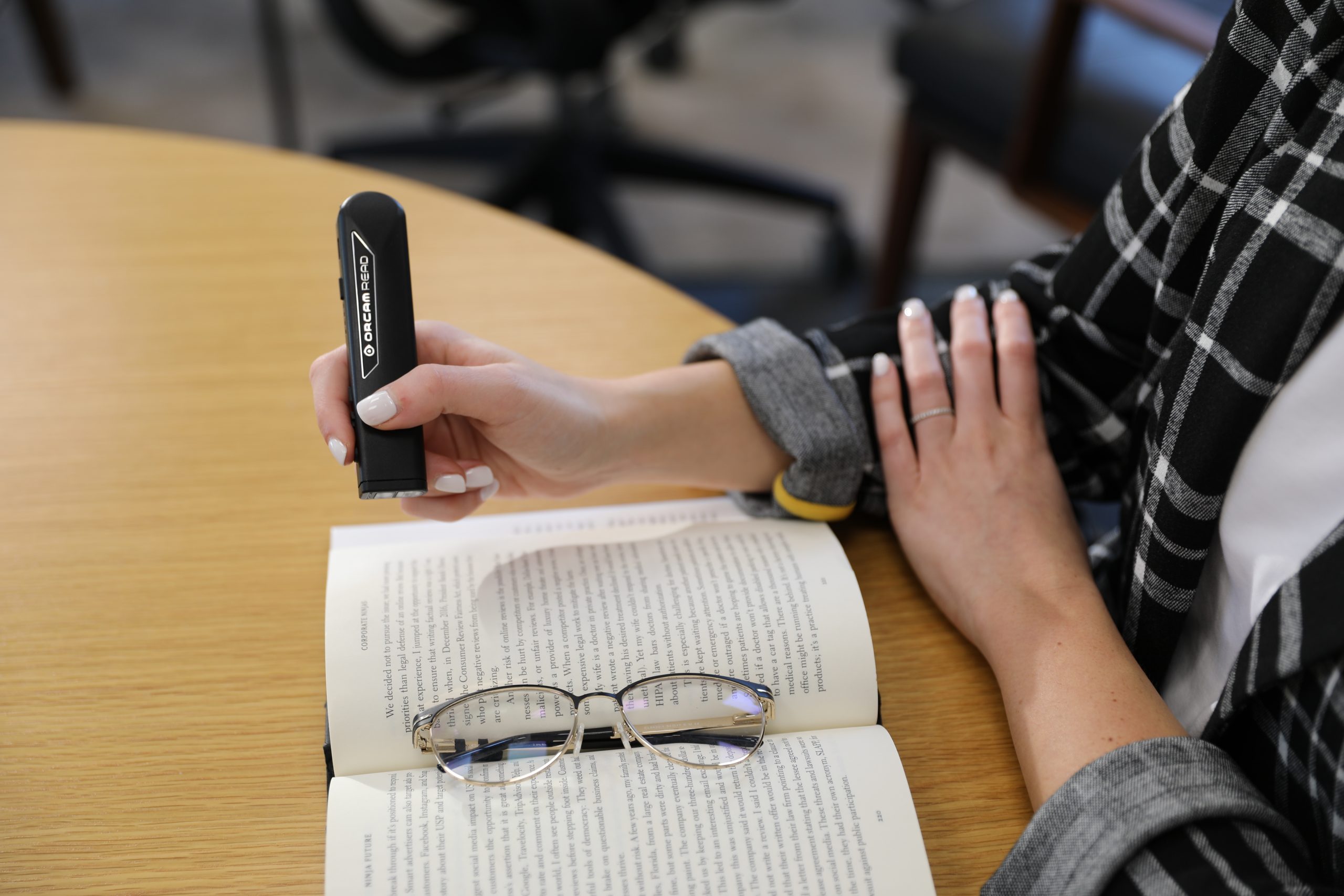 OrCam Technologies, a leader in personal AI artificial vision innovation, launches OrCam Read in 2020. The device is the first-of-its-kind handheld reader that seamlessly reads text aloud – from any printed surface or digital screen – in real time. 
OrCam Read provides instant audio playback to people who have reading difficulties including dyslexia, reading fatigue, or those who read large amounts of text – empowering them with real-time access. 
OrCam Read instantly communicates newspapers, books, computer and smartphone screens, product labels, and more. 
OrCam Read is the first and only personal AI digital reader that captures full pages and is activated by two precision laser guidance options to read the entire highlighted text, or target where to begin reading. 
Wireless, lightweight, intuitive point-and-click operation – compacted into a device the size of a pen.

 

High-intensity LED light automatically illuminates reading in dimly-lit environments.

 

All operation is processed offline, without requiring an internet connection – resulting in real time audio communication of any printed or digital text while ensuring data privacy.

 

AI-driven OrCam Read is meticulously designed with the needs of people who have reading difficulties in mind – without adapting or relying on any other platform.

 

Breakthrough assistive technology – pioneered by leading minds in the Computer Vision and Machine Learning fields – to deliver AI as a companion.