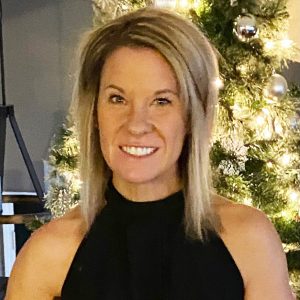 Kelly Key, B.S., AT Coordinator, Barrington Community Unit School District 220, Barrington, IL.
I am the Assistive Technology Coordinator for the Barrington School District (EC-Transition) in Barrington, Illinois. I have been the AT Coordinator for 16 years. I have also served as an administrator for 13 years as a Special Services Facilitator and Assistant Principal. Prior to becoming an administrator, I taught special education students with multiple needs for 9 years. I have a Bachelor's degree in Special Education from Northern Illinois University, a Master's Degree in Early Childhood Special Education from Northern Illinois University, and a Certificate of Advanced Study in Educational Leadership from National Louis University. I have an ATAC (Assistive Technology Applications Certificate) from the University of California- Northridge. I have presented at local, state, and national conferences and colleges on various assistive technology topics (i.e.: Closing the Gap, ATIA, Infinitec National Speaker, ISHA, ASHA, PALSS, and more). I provide professional development district wide on a daily basis. It is my goal to ensure that all students have access to the curriculum, whether it is through; a simple modification, a program or tool or a complex communication system. I believe that every child has a light inside of them and I strive to find that light and turn it on through the use of assistive technology. I enjoy presenting and sharing with others what is working so well for our students and also learning from others at the same time!
Financial Disclosures
No disclosures.
Workshops