•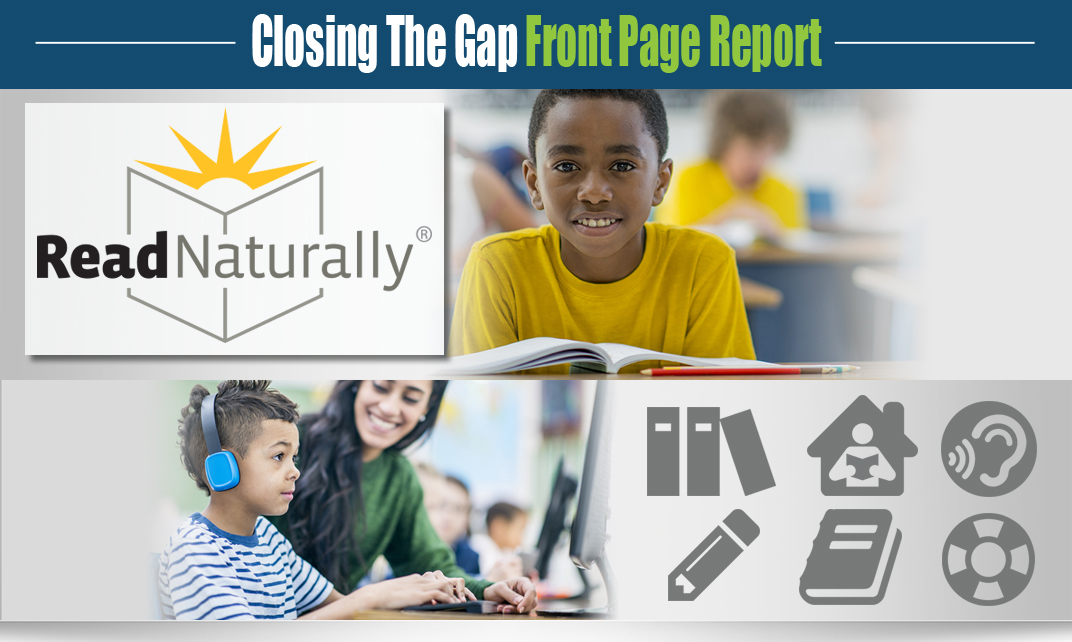 A Proven Approach to Building Reading Proficiency
The Read Naturally Strategy combines the three powerful, research-proven reading intervention strategies to create an effective tool that individualizes instruction and improves reading proficiency. Using audio support and tracking their progress, students work with high-interest material at their skill level to improve fluency, vocabulary, and comprehension.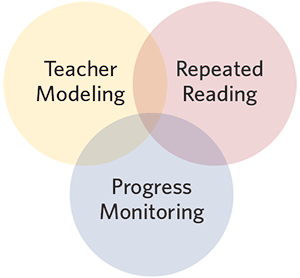 Teacher Modeling: A proficient reader models correct reading for a developing reader. Teacher modeling helps a student learn new words and master others as well as learn proper pronunciation, expression, and phrasing.
In Read Naturally Strategy programs, the student reads along while listening to a carefully-paced recording of a fluent reader.
Repeated Reading: A student reads the story multiple times. Repeated reading helps a student master difficult words, increase accuracy, and improve expression to become a fluent reader. Reading a story repeatedly also increases comprehension and builds confidence.
In Read Naturally Strategy programs, the student reads a high-interest, nonfiction story until able to read it accurately and with expression at a goal rate.
Progress Monitoring: The student uses graphs to track his or her performance.  Progress monitoring involves the student in the learning process, motivates the student to improve, and increases reading achievement.
In Read Naturally Strategy programs, the student monitors reading progress through graphs showing the student's fluency and comprehension performance on each story.
---
Research basis of the Read Naturally Strategy
A solid foundation of research provides the basis for the Read Naturally Strategy. Read Naturally has incorporated this research into a powerful program for building fluency. These programs are based on the Read Naturally Strategy: Read Naturally Live, Read Naturally Encore, Read Naturally GATE, Read Naturally Software Edition, and Read Naturally Masters Edition.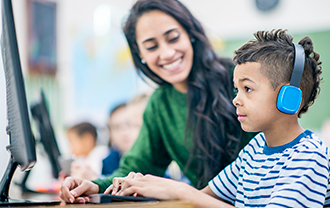 The Problem: Struggling Readers Often Have Fluency Problems
A student whose reading is word-by-word, halting, slow, and laborious has a fluency problem. Over 30 years of research indicates that fluency is one of the critical building blocks of reading, because fluency development is directly related to comprehension. Many researchers have found that fluency is highly correlated with reading comprehension and that fluency is a strong predictor of later reading achievement (Armstrong; Breznitz; Fuchs, Fuchs, Hosp, & Jenkins; Good, Simmons, & Kame'enui; Hintze & Silberglitt; Knupp; Lesgold, Resnick, & Hammond; Pinnell, Pikulski, Wixson, Campbell, Gough, & Beatty; Stage & Jacobsen).
And evidence suggests there could be a causal link between fluency instruction and increases in comprehension (Reutzel & Hollingsworth). Simply put, when a student reads fluently, that student is likely to comprehend what he or she is reading. Consequently, teachers need to develop their students' fluency.
Students become fluent by practicing reading (Allington). Some students can learn to read fluently without explicit instruction. For others, however, fluency doesn't develop in the course of normal classroom instruction.
Research analyzed by the National Reading Panel suggests that just encouraging students to read independently isn't the most effective way to improve reading achievement (National Institute of Child Health and Human Development, a). Too often, simply encouraging at-risk students to read doesn't result in increased reading on their part.
During independent reading time, at-risk students often do not read. They cannot or will not independently read the books in classroom libraries. When ask