•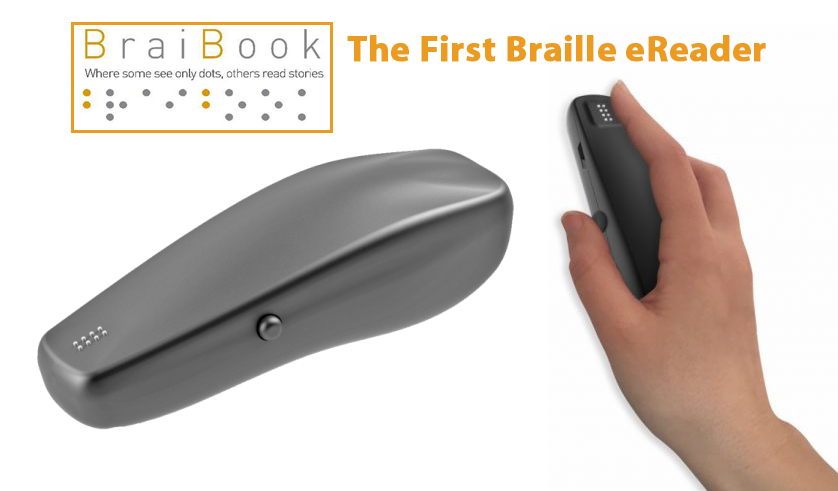 BraiBook is a reading device with a single braille character. The text moves through the cell of the device, so that the reader's finger is immobile on it. BraiBook is able to encode Braille alphabet documents in PDF, ePub or TXT and in Spanish or English.
You can learn braille and languages with the help of audio that works simultaneously with reading.
BraiBook has a navigation joystick to access a menu, increase / decrease reading speed or access the different documents stored in it's memory, We can upload the files via USB,  microSD card or Bluetooth. The battery is charged by a MicroUSB connection and has a 5 hours autonomy at full use.
Reading device through the Braille alphabet. It is a small device, ergonomic and light, characteristics that make it a transportable product.
Access the entire published library including the latest news and without waiting by simply downloading the ebook in a conventional format and BraiBook will transcript it instantly to Braille.
BraiBook converts any document in any format and in any language into the Braille alphabet.
How it works: 3 Simple Steps
Download the file or electronic book that you want to read on your computer.
Upload the file to BraiBook via USB or SD card.
Start Reading in Braille.
It has never been easier to enjoy reading in Braille!

E-reader
Designed to enjoy a comfortable reading, both professional and recreational use.


Portable Library
They can have countless books and documents in their pocket.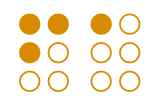 Braille Converter
Transforms any digital document or digital into Braille instantly.


Ergonomic
Because of its size, BraiBook can be used with one hand, allowing use to perform a daily activity, as well as walking with their guide while they read.
Click here for more information.