•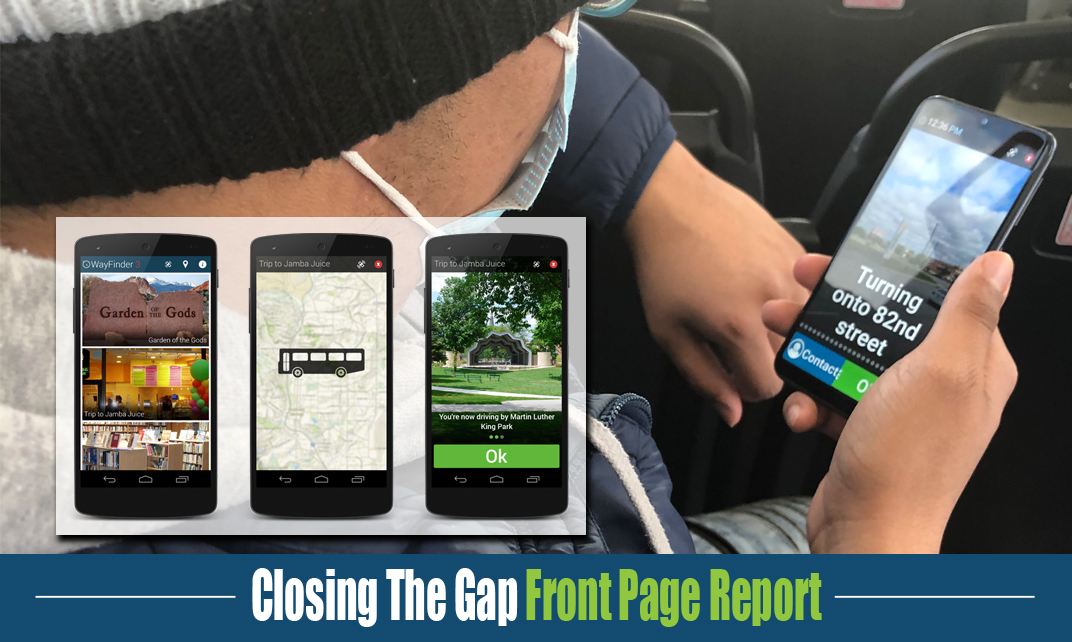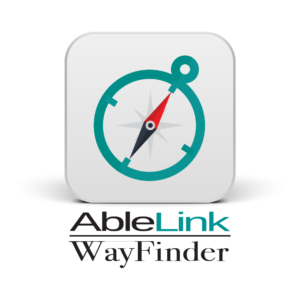 About AbleLink
AbleLink Smart Living Technologies was founded in 1997 specifically to address the significant need for research-based cognitive support technologies for individuals with cognitive disabilities and those experiencing cognitive decline. Our team has been built purposefully with individuals representing relevant fields of expertise including human services, human factors, rehab technology, software engineering, occupational therapy, and clinical and experimental psychology. AbleLink researchers have conducted over 80 research and development projects to investigate, research, and develop technology applications for individuals with cognitive disabilities and for seniors utilizing technology to help "age in place."
---

WayFinder App
WayFinder is a commercially available research-based mobility support application that was developed specifically to enable individuals with cognitive disabilities to independently navigate fixed route transit systems. The WayFinder app itself runs on a mobile device, and is nested within an entire ecosystem of supporting programs.
The WayFinder app consists of pre-built routes based on a transit agency's route data and personalized for an individual. When a route is launched, a series of GPS-based prompts guide the user through the trip from start to finish. Using tactile, audio, visual and text-based prompts, the WayFinder app provides a similar level of the support that an individual would receive if a caregiver or travel trainer were right there, such as giving a reminder at the bus stop, "Be sure to have your bus pass ready" or later, "Your stop is coming up. It is time to pull the cord to signal the bus to stop."
Designed throughout specifically for the needs of users with cognitive disabilities, with each component backed by research and testing, the WayFinder app is designed to give end users confidence, guidance, and peace of mind as they independently navigate their trips. WayFinder is fully customizable to the specific abilities and desires of each user, and includes a cognitively accessible option to communicate with a caregiver at all times. The WayFinder Ecosystem is a group of technologies that support and enhance use of the WayFinder App itself.
Riding the Bus Independently using AbleLink's WayFinder
---
WayFinder Ecosystem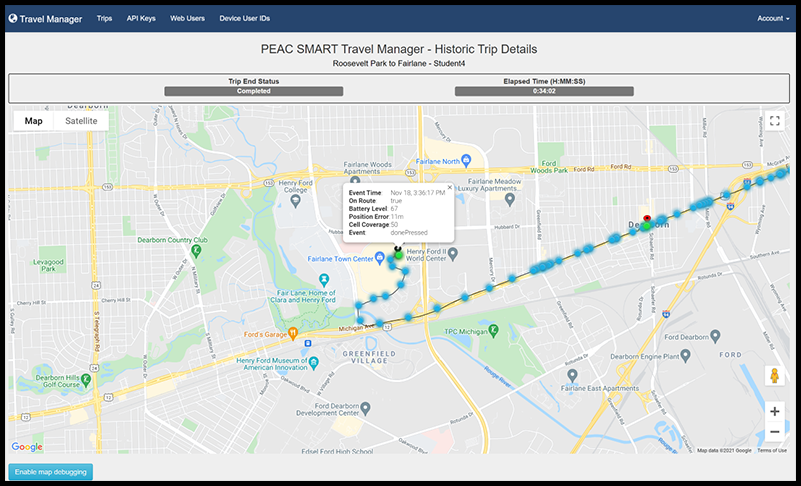 In addition to the WayFinder App, the SMART Ecosystem includes a number of other tools for travel support. "SMART" refers to specialized media for assisting route travel.
The WayFinder Ecosystem provides a wide range of services and tools designed to enable safe travel within the community, including travel-readiness assessments and trainings, apps that provide accessible pre-trip checklists and alerts, route-building and virtualization, and real-time monitoring services.
Travel Readiness Assessments
Cognitively accessible travel skills assessment system for users with cognitive disabilities to independently complete an online assessment of their public transit experience and skills.
SMART Virtualization Tools
Utilizing AbleLink's SMART technology, virtualization tools provide a format to obtain video of a complete travel route which is overlaid with a simulation of the WayFinder app. This allows the user (or caregivers) to virtually experience a trip and the associated waypoint prompts prior to engaging in the actual trip.
SMART Route Builder
Routes can be built and personalized within the mobile WayFinder app itself, or via the SMART Route Builder, a map-enabled web-based application for building and personalizing routes.
Transportation Skills Training
Based on AbleLink's Visual Impact technology, self-directed training modules are available to address deficits in transportation skills. 
SMART Route Library
A SMART Route Library is a collection of pre-built routes. Routes can be downloaded from the library and then personalized for specific individuals. New routes can be shared to a library as well.
SMART Travel Manager
The SMART Travel Manager is a web-based application for providing remote support and monitoring during travel activities. If desired by the traveler, the secure Travel Manager application can be used by family or other authorized caregivers to watch a trip unfold in real time (or review it after the fact) to provide peace of mind.
---
WayFinder's Enabling Tech in Action
WayFinder is available for care agencies, transit agencies, and individual users.
---
Inclusive Design Challenge:
AbleLink was also recently named one of 10 semifinalists in the Department of Transportation's Inclusive Design challenge, which is all about ensuring accessibility in the realm of automated vehicles. AbleLink will present a prototype demonstration of WayFinder for Automated Vehicles in Washington in the summer of 2022, where the final winners will be determined. Be sure to follow along to learn about other semi-finalists, and find out who will win!
Inclusive Design Challenge Automated Vehicles and WayFinder