•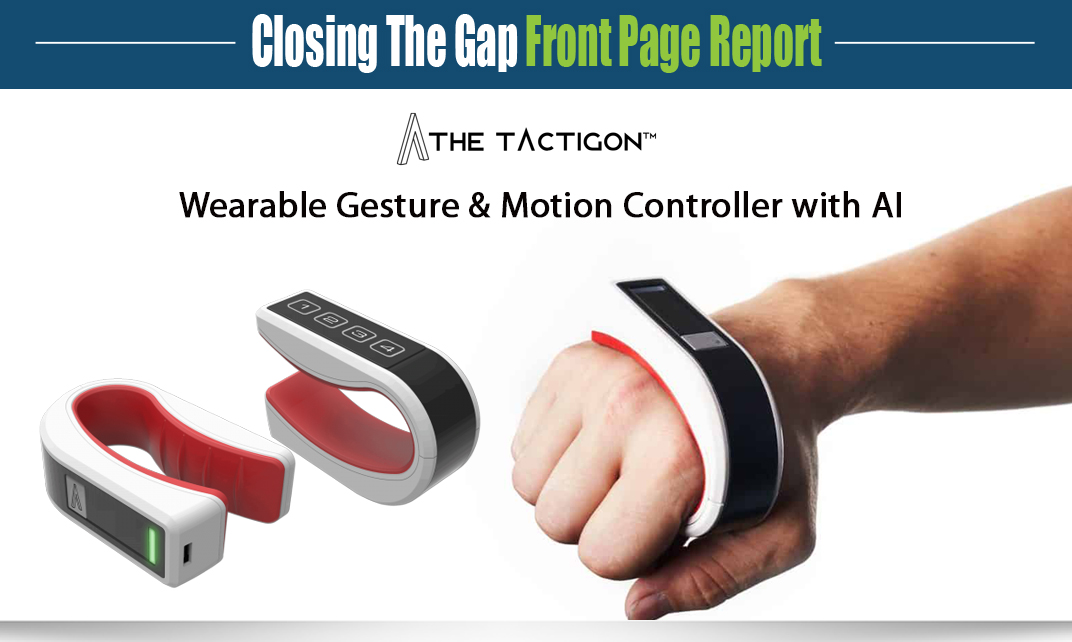 Tactigon is a programmable wearable to enable gesture control for robots, PC games, VR/AR, computers, 3D printers, drones, apps, and more.Great for work, great for games
Great for work, great for games
Ergonomic design like a glove but easier to wear. Elegant and light as a bracelet but as technological as a smartwatch. A work tool that you can not do without.
New User Experience with Tactigon
T-Skin is a natural extension of your hand. It is not a glove or bracelet, but a tiny device for many applications: Robotics, Drone, AR and Human Interface. T-SKIN is redefining and simplifying the way of business man during presentation, the experience of the interaction with robot, drone and AR.
Make your own gesture controller with T-Skin
It is ready-to-use, thanks to their application marketplace: free download of APPs for different types of use such as 3D CAD, gaming, augmented reality.
App Download
Their Sketch Arena offers ready-to-use sketches to be loaded on The Tactigon and T-Skin. You can contribute with your app too!
Load on the T-Skin
After device drivers installation you can connect Tactigon Skin with an USB cable. Click Upload and in few seconds the chosen app will be running!
Enjoy!
The Tactigon Skin is a programmable device: you miss some details on an existing app? Edit or create your own using Arduino IDE!
The Tactigon ONE is the core of T-Skin: is programmable and can be used by different types of users: students, teachers or professionals because it is compatible with Arduino IDE. Design your application and embed it thanks to the reduced sizes of The Tactigon board!