•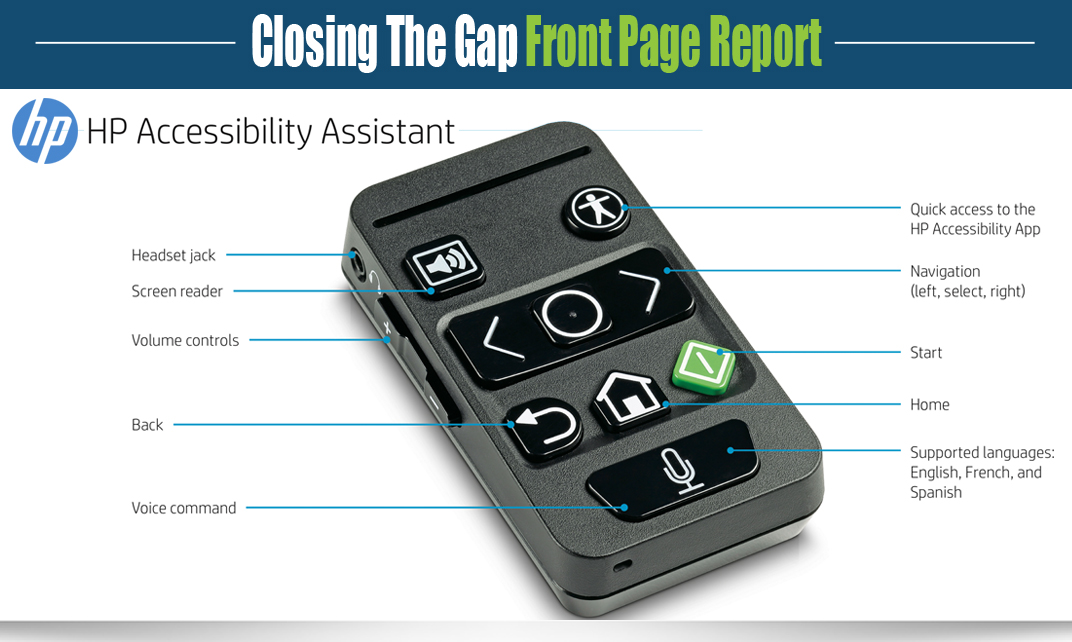 HP's screen reader and voice command technology can help facilitate a conversation between you and select HP devices. When installed, it provides a robust accessibility experience as outlined in the US Section 508 Refresh and Europe's EN301549.
Reinvent efficiency: Voice command, screen reader
Easily complete your critical tasks by activating a session-based voice command mode with one touch.Provide support for low-vision employees with a screen reader mode that narrates content on the control panel. Stay connected to select HP devices thanks to a durable interface cable that is internally installed.
Reinvent intelligence: Security is nonnegotiable
Know when voice command and/or screen reader is active when you see an icon's illuminated LED light.Rest easy knowing your passwords are protected–HP Accessibility Assistant will read them as "dot, dot, dot…".Conveniently install HP Accessibility Assistant via USB in the HIP or as an external attachment on the device.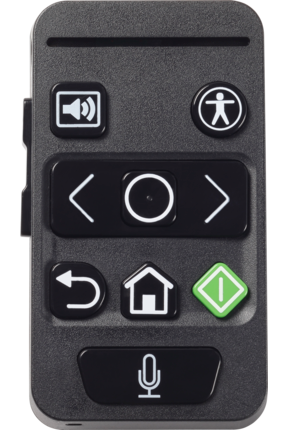 Reinvent usability: Universal design solutions
Intuitively-shaped buttons make navigating the HP Accessibility Assistant easy for low vision employees.Tactilely-discernable arrows, volume controls, select, home, and back options make this accessory easy-to-use.Access features on the HP Accessibility App with either the press of a button or a simple voice command.
Natural language voice commands
HP Accessibility Assistant supports 170 voice commands for devices configured in English, French, or Spanish.
Easy installation, wide compatibility
Installation is quick and easy in the hardware integration pocket or via USB. The HP Accessibility Assistant is compatible with HP Enterprise- class devices that have 2.7″, 4.3″, or 8″ control panels and the latest FutureSmart 4 firmware.