•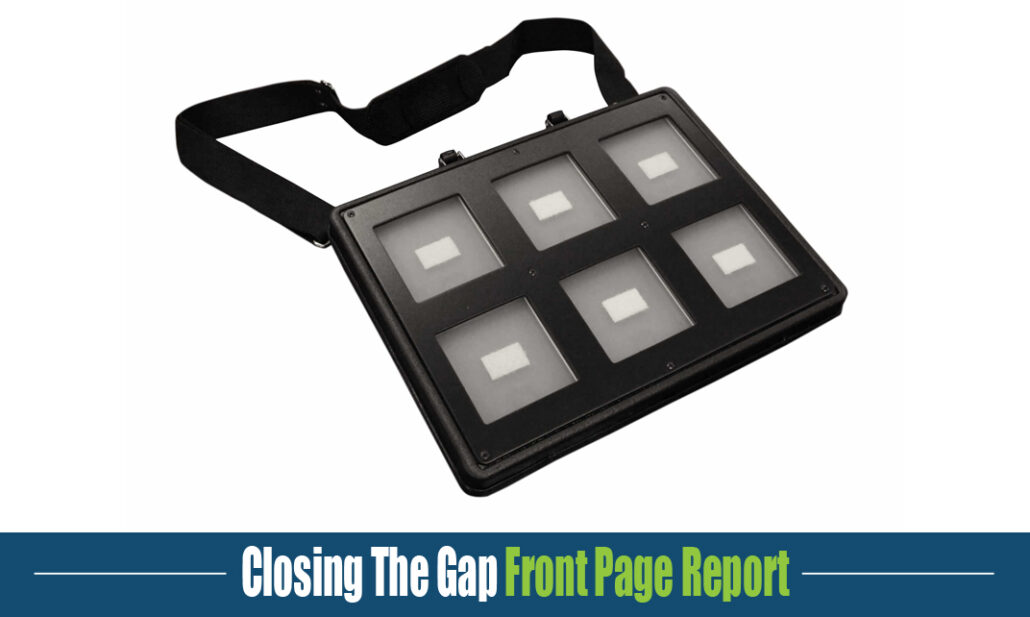 Uniquely designed for those who are blind or dually sensory impaired, this six level communicator with room for 36 six-second messages.
Tactile symbol communicators are used to help visually impaired children and adults communicate successfully and efficiently. These adaptive devices act on the auditory and tactile senses and can use high contrast or illuminated icons to assist those with low vision. You can program verbal phrases and vibrations into your tactile device to help users with optical and auditory disabilities express themselves. With tactile cards for the visually impaired, your child, student or patient will have the tools they need to communicate effectively.
For over 40 years, we have been designing and producing an extensive line of devices, toys and tools that help individuals with disabilities learn, communicate and cultivate a sense of independence. That's why you can trust Enabling Devices with all of your adaptive needs.
---
---
Tactile Symbol Communicator Features
This six-level communicator is uniquely designed for those who are blind or dually sensory impaired. It has room for 36 six-second messages. With tactile symbols for the blind, you can create your own personal icons using everyday objects that are easy to recognize and identify.
Their tactile symbol communicators come equipped with velcro squares for attaching your tactile icons. When choosing your symbols, be sure to select lightweight objects that are small enough to fit in the cells. These communicators also feature a carrying handle and an adjustable shoulder strap that can be removed and reattached as needed.
Tactile communicators come with five innovative controls:
On/off volume control
Microphone
Vibration control
Record button
Level changer
Benefits of Tactile Cards for the Visually Impaired
Tactile symbol communicators provide a wide range of benefits to individuals with visual disabilities, including:
Activate the senses: Tactile symbols can help users stimulate their sound, touch and sight senses using textured icons, audible phrases, lighting and high-contrast colors.
Encourage interaction: Tactile communicators give visually impaired individuals the means to communicate effectively with others, helping them feel more motivated to initiate future interactions.
Boost confidence: Adaptive devices help people with disabilities acquire the skills they need to feel more confident and boost their self-esteem.