•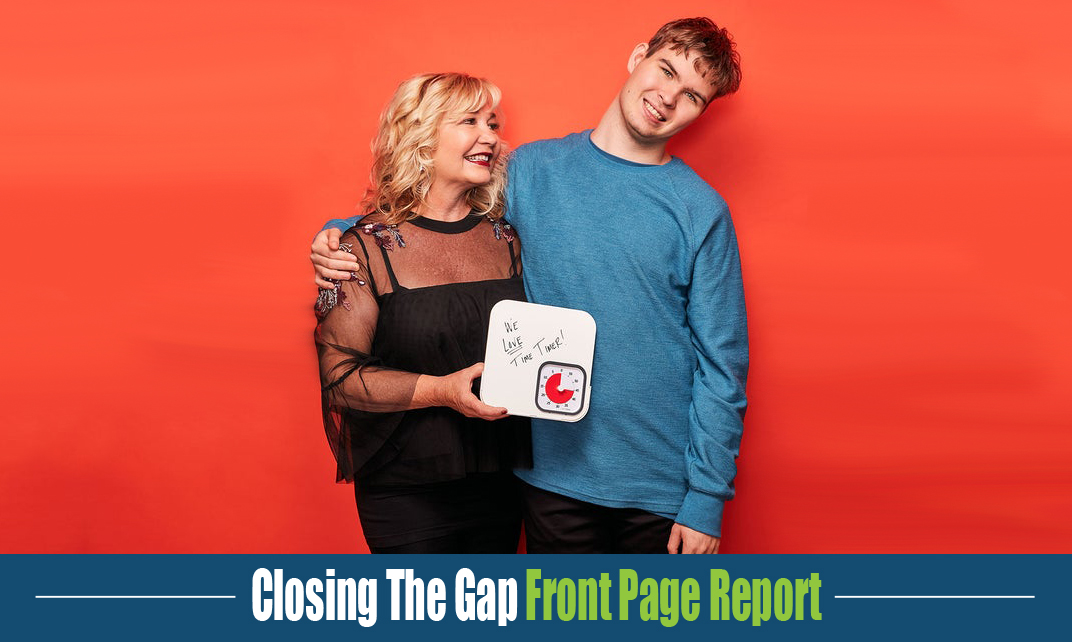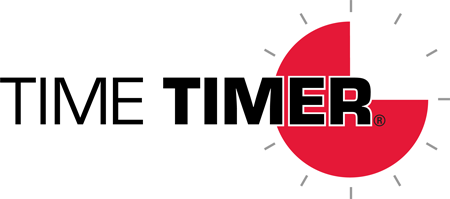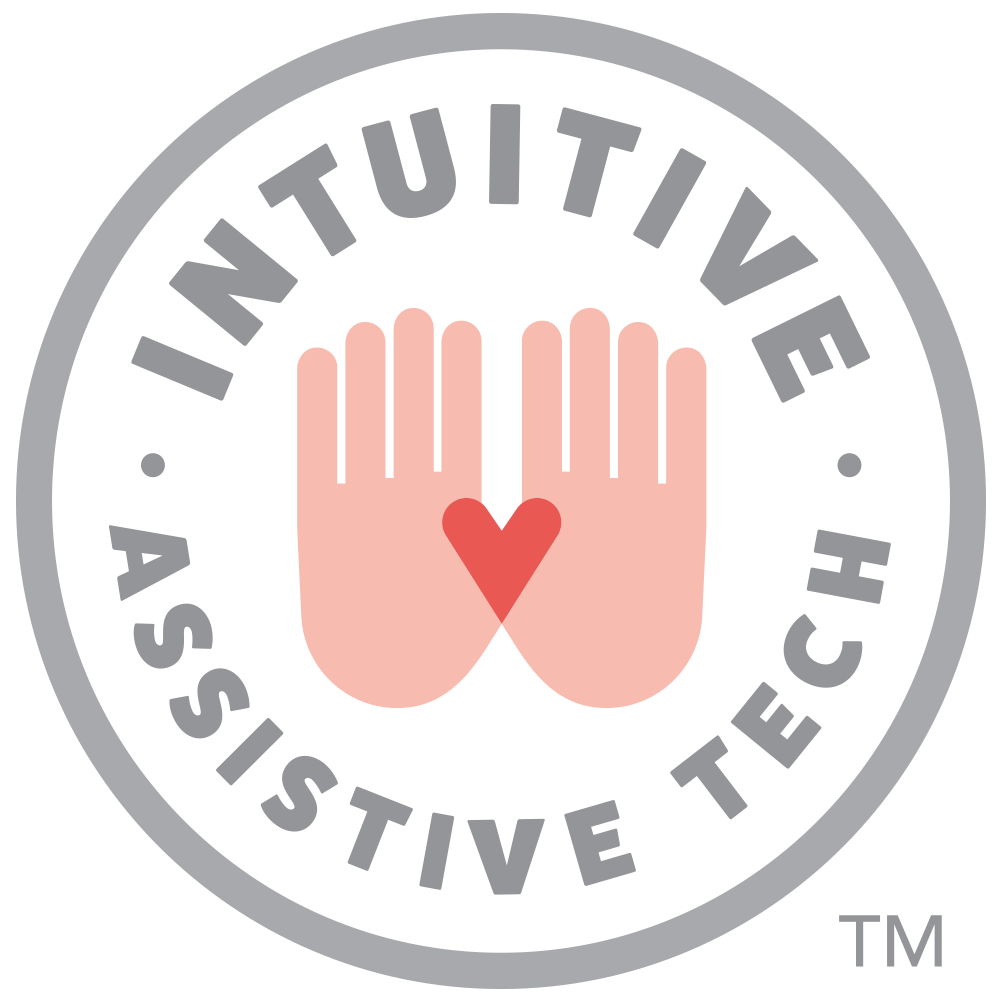 Intuitive Assistive Technology
Time Timer believes in creating products that truly help people of all ages and abilities to conquer time – in the classroom, in the home, and in the office. While time can be a challenge for everyone, we aim to provide intuitive and innovative solutions that make a real difference.
Recommended by Autism and ADHD experts, the Time Timer displays the passage of time with a disappearing colored disk. This is a powerful tool for visual thinkers and differently wired brains.
"I think the best part for me when utilizing (the Time Timer) with kids with all different special needs is the visual component…it is hard for younger kids to understand something abstract like time, so having a dial slowly fade out is helpful to understand time."
– Jen O'Brien, Occupational Therapist
---
Ways that Time Timer® visual timers can be used for all abilities
Autism
Easing stressful transitions by showing "how much longer".
By pairing with a visual schedule, it can help set expectations of what comes next.
Helping visitors and new caregivers stick to the family routine.
Increasing confidence and independence.
Promoting/Supporting natural strengths/skills/abilities, such as visual thinking.
Providing visual stimuli accommodations in various workplace environments, aiding in maintaining presence and knowing how much time is left for a
specific task.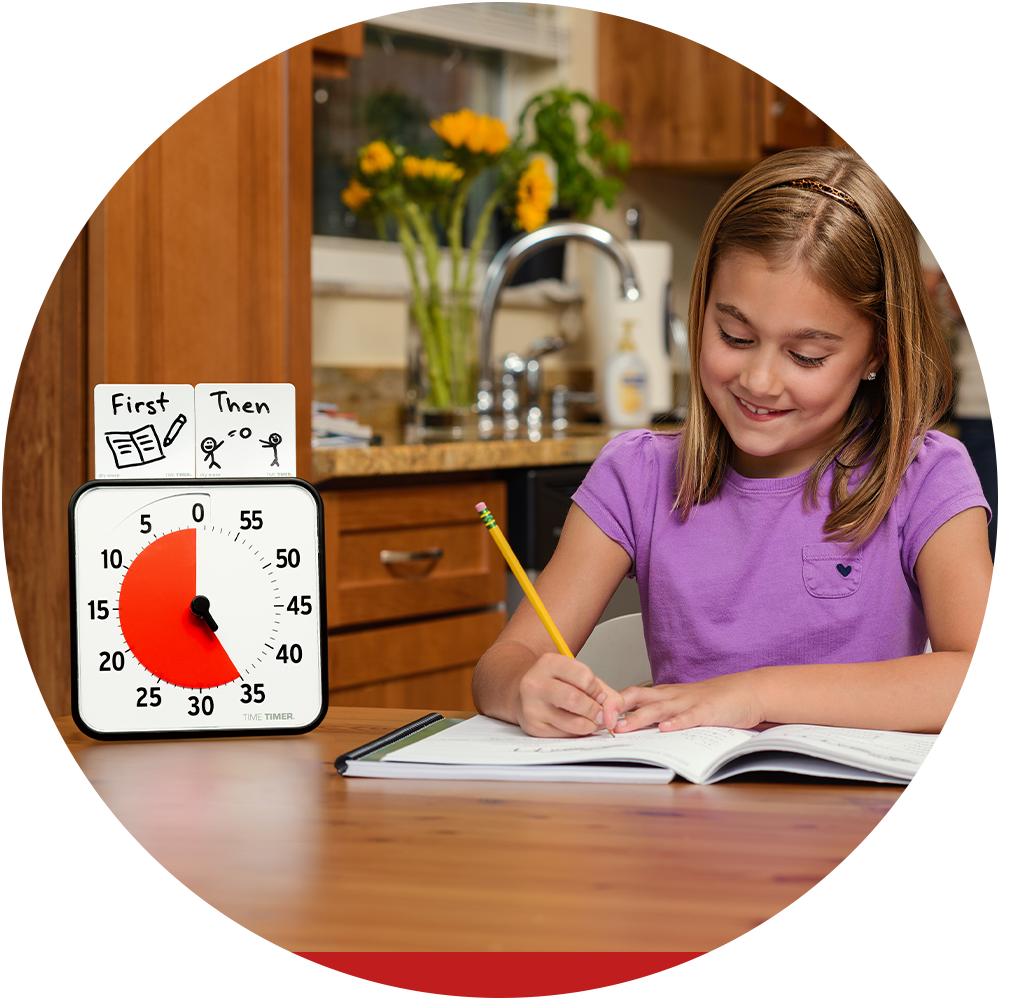 ADHD
Use the Time Timer anywhere to help "manage life" and develop a reliable internal clock.
Break big challenges into small tasks.
The visual nature of Time Timer visual timers provides a great external cue to stay on task.
Use the Time Timer during sensory breaks.
By pairing with a visual schedule, you can keep track of the tasks you need to complete for the day and stay on track.
Get out the door on time by setting the Time Timer while getting ready for the day.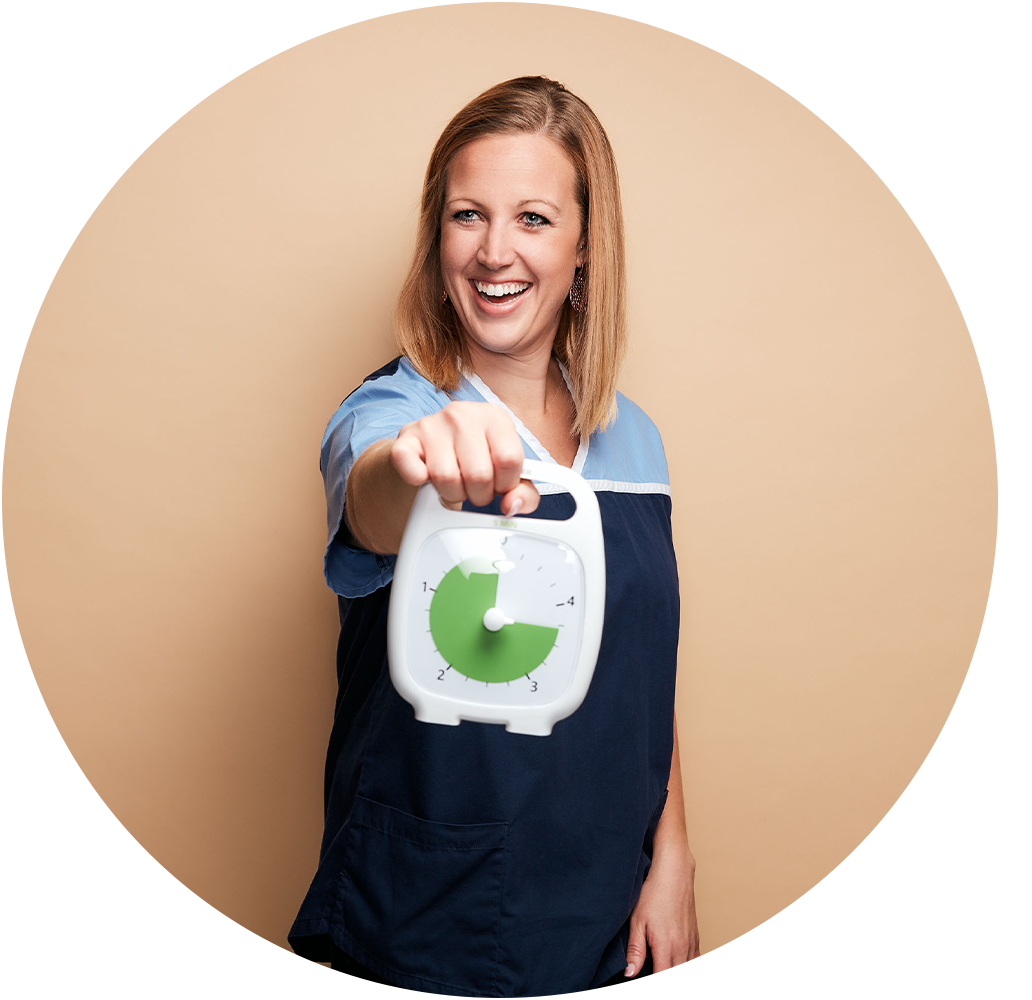 Therapy Services
Including, but not limited to: Occupational Therapy, Behavioral Therapy, Speech Language Pathologists, and Physical Therapy
Set clear expectations for the session or appointment
Break up work into manageable chunks of time.
Set a Time Timer until you start a fun activity during the session to ease transitions and give the students something to work towards.
Promotes self-regulation when working with students, they can take what they learn during the sessions and apply it when they are in the classroom.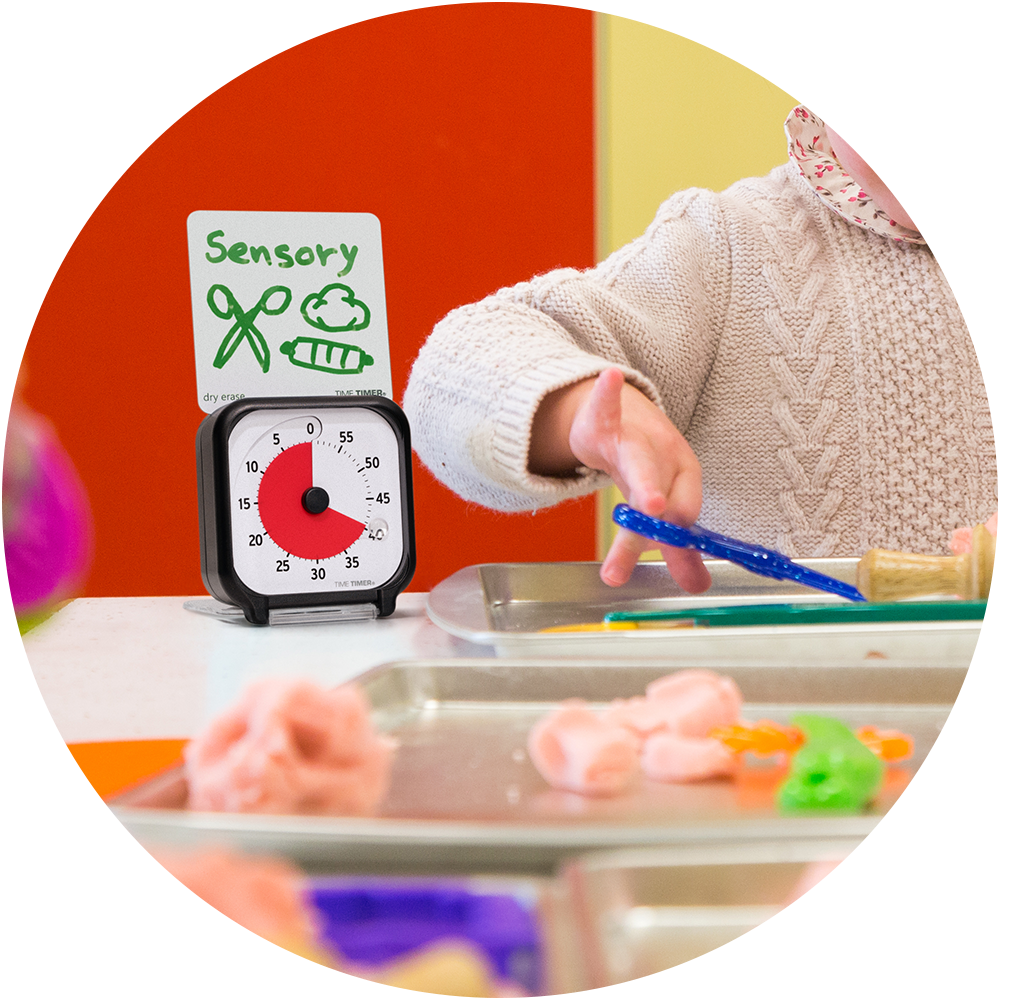 Down Syndrome
Support oral communications of the time with the visual aspect of the Time Timer visual timer.
Provides static information that allows longer processing time.
Use Time Timer to help individuals keep a schedule and ease transitions between activities.
By pairing a Time Timer with an if/then board you can help manage expectations.
Use Time Timer to help set parameters, for example "you only have 5 more minutes of this activity.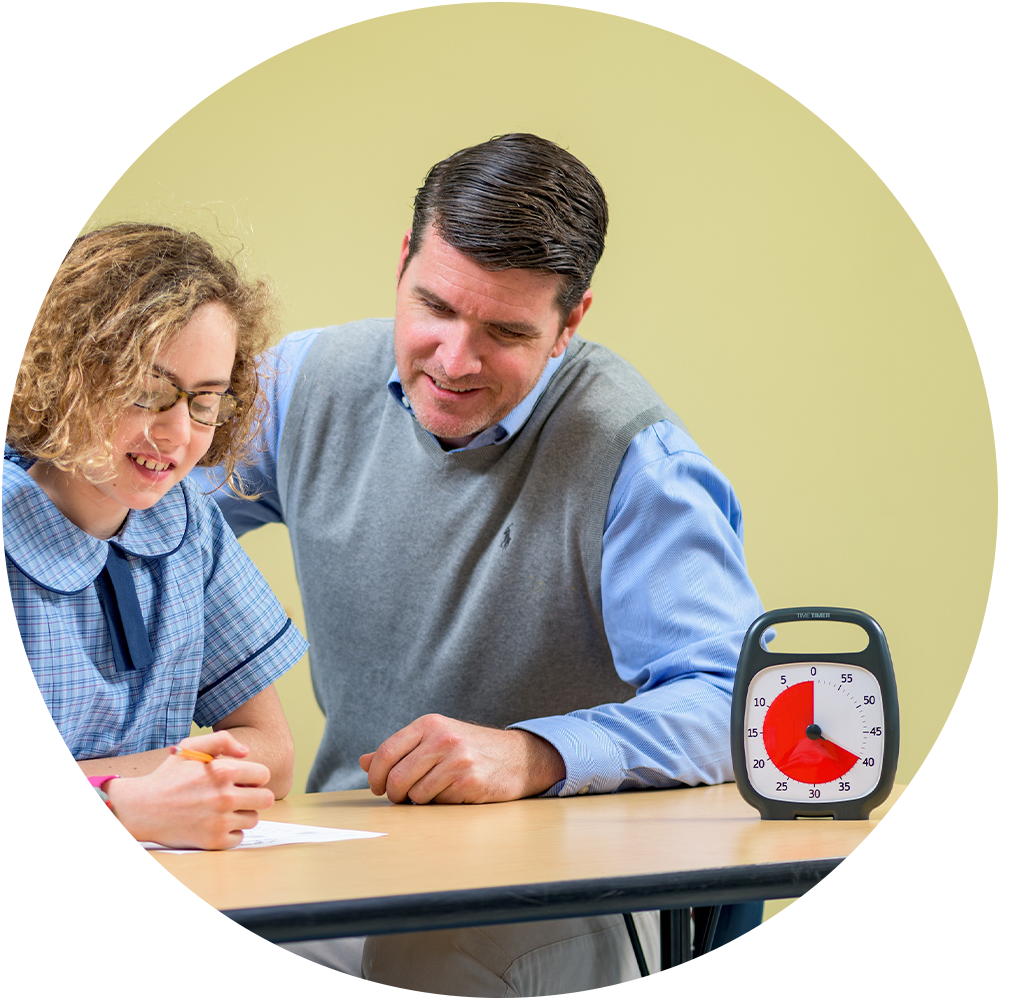 Dyslexia
Keeping track of time during tutoring sessions.
Setting short term goals for reading so a challenging task feels manageable.
By separating students with dyslexia's homework into short bursts of time can help them complete tasks.
Keeping track of accommodations included with an IEP.
Keeping track of extra time given to complete tests in the classroom.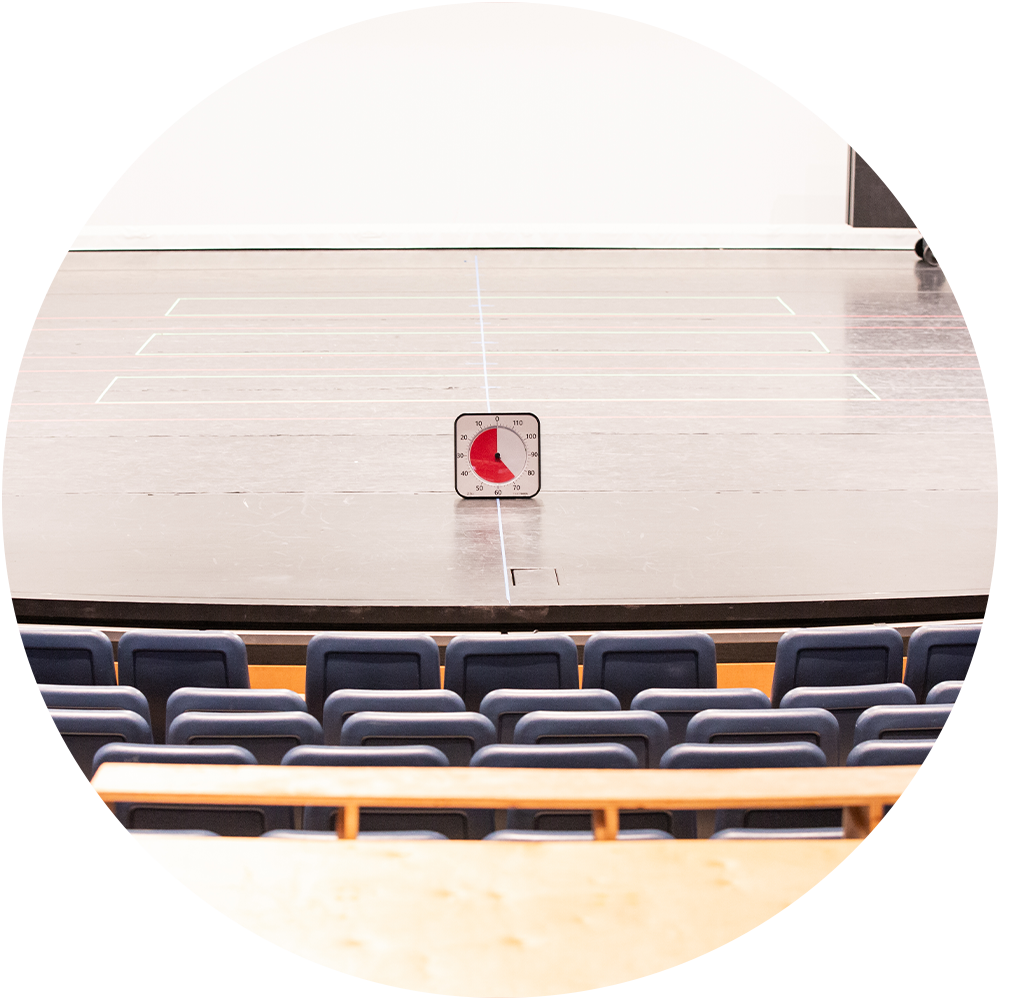 Vision and Hearing Impairments
The Time Timer visual timer's high contrast colored disk remains readily visible in helping those with low vision see the time elapsing.
With a variety of sizes, you can select a larger timer for those who are visually impaired so they can tell the time remaining with just a glance.
Optional alarms make it easy to know when the time has ended for visual impaired.
The visual aspect of the disk can help those with hearing impairment track and manage tasks without having to worry about missing the alarm.
With a simple glance you can see how much longer until you need to transition to your next task.
How the Time Timer Works