•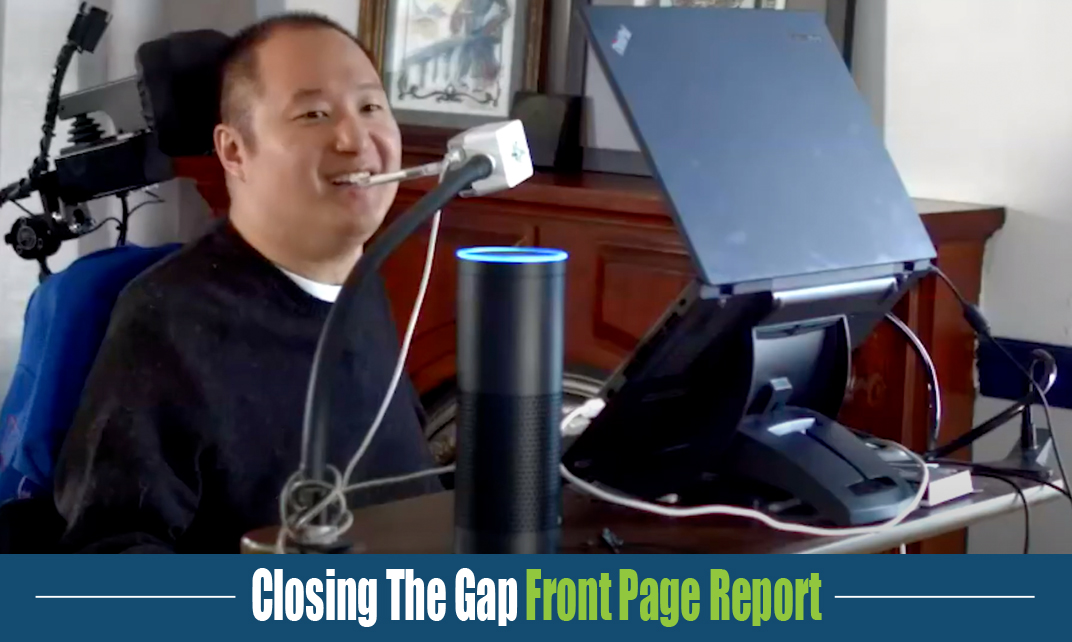 Alexa Accessibility – Make more possible with Alexa
Amazon recently launched the Alexa Accessibility Hub, a new website that serves as a central resource for customers to learn more about Alexa Accessibility features, how-tos, and customer stories. Alexa offers many features that can help people of all abilities be more connected, more entertained, and more independent, including Alexa Captioning, Real Time Text, Show and Tell, VoiceView Screen Reader, Tap to Alexa and voice control for smart home devices. They continue to build new features and offerings with all customers in mind, which you can find on this new site.
You can find more information on the website, as well as customer stories here. Additionally, for more information about accessibility features they offer across Amazon, see here. 
---
Alexa Accessibility
Alexa continues to open possibilities and new ways to experience the world. Alexa's accessibility features are helping people be more connected, more entertained, and more independent.
This is Alexa for everyone
For useful reminders. For reaching out to friends and family. For help in the kitchen. For making your day a little easier. Explore how Alexa's accessibility features can fit into your life.
---
---
Hearing
Communicate and stay connected with Alexa.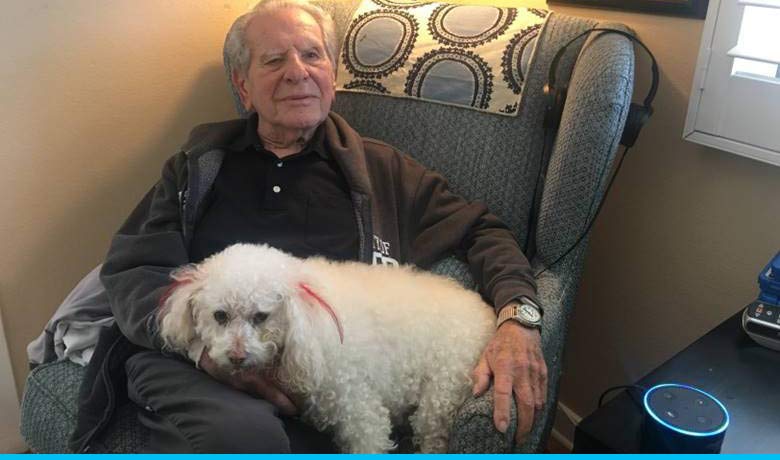 "Alexa, speak slower" 
Customers can now adjust the speed of Alexa's speech
Customers in the U.S. can ask Alexa to speak slower or speak faster, enabling Alexa to adapt to a diverse set of customer needs. Whether customers ask Alexa for the weather, the latest news, a sports update, about an upcoming event on their calendar, or for a definition, they can now choose from seven speeds – Alexa's standard speaking rate, four faster speaking rates, and two slower speaking rates. Simply say, "Alexa, speak slower," or "Alexa, speak faster" to adjust Alexa's speech to the preferred pace on any Alexa-enabled device. To reset Alexa's speaking rate, simply say, "Alexa, speak at your default rate."
They care deeply about customer feedback and consider it an essential part of the development process. They always aim to design and build products that are useful and engaging for customers, and they work to incorporate their feedback as they continue to evolve their experiences.
"We heard from customers that they would like the ability to change Alexa's speaking rate for a variety of reasons. Some of our customers who are hard of hearing and older shared how they love talking to Alexa and how she has become a companion but sometimes they would like her to slow down so they can better understand her responses. On the other hand, some of our customers who are blind or low vision are used to consuming audio content and want to be able to listen more quickly," said Sarah Caplener, head of Alexa for Everyone. "We're thrilled to introduce this feature to help customers further personalize their interactions with Alexa, and adapt the experience to best fit their individual needs. We're humbled by the initial response to this feature from customers who helped us build this and look forward to continuing to deliver impactful features for all our customers."
They gave a handful of customers and employees early access to the feature and are encouraged by the responses they've received thus far.
"I found the increased rate to be very pleasing, and it improved the efficiency of my interactions with Alexa," said Tom, a finance professional. "Now that Alexa has the ability to speak faster, my conversations feel more natural. I enjoy more Q&A interactions such as 'Alexa, tell me how old the earth is,' or 'Alexa, tell me about the history of Buddhism.'"
"There are many people, including myself, who are hard of hearing and the ability to slow Alexa down changes the way we use and understand her," said Jerry. "Sometimes, I'd ask about the cast of a movie and she would go way too fast… even when I say 'good morning' to her, she talks way too fast. When I ask questions where she has to list things, I would try to avoid those questions. I would consider this new feature of adjusting the speed a real bonus for me."
"When we ask her about the Question of the D