•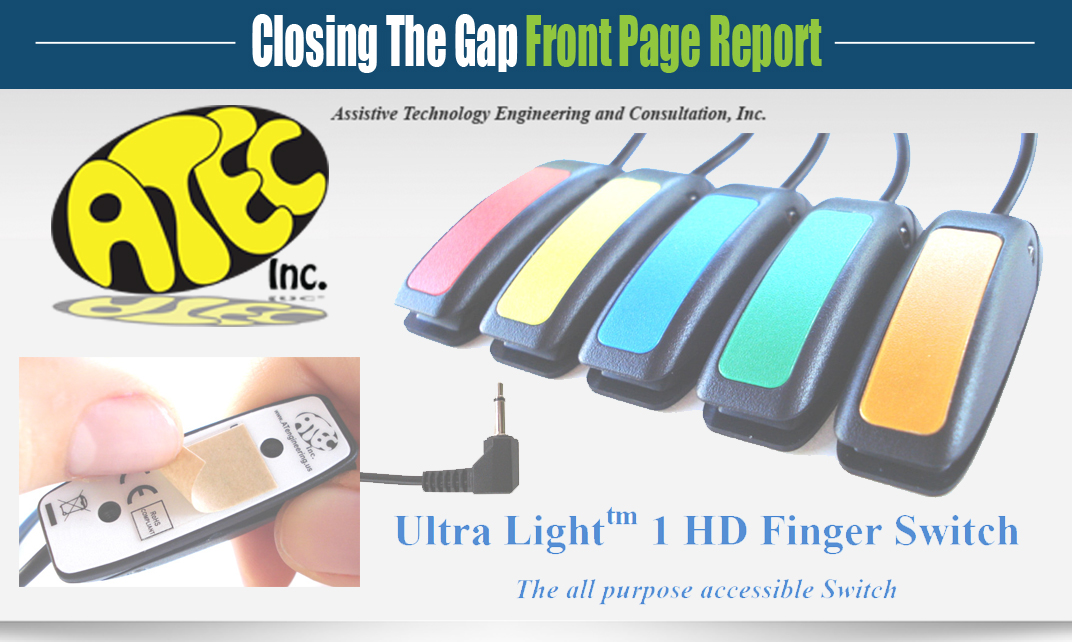 Finger Switch
The Ultra Light 1 HD Finger Switch is a very small (smaller than your thumb) switch that requires very little pressure and gives great tactile and audible feedback. It is easily mountable within reach of a finger, and its small size and low price let you mount several switches within easy reach of one or more fingers. Comes with 6 interchangeable color panels.
The Ultra Light 1 HD Finger Switch fits like a ring, is adjustable, with light activation force and tactile feedback, It is perfect for someone with limited range of motion and best of all it is affordable!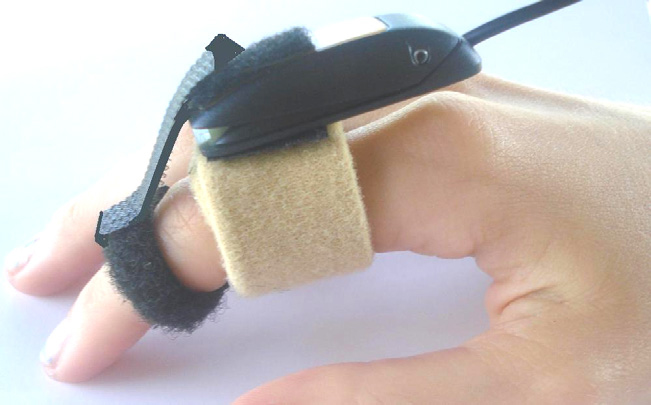 Ultra Light 1 HD Features…
1. A light activation force without losing tactile feedback

2. A reusable sticky base that is easily cleaned and doesn't leave a film

3. Six colorful, cleanable, and durable switch tops – just peal and place

4. A low profile makes it ideal for people with limited finger movement

5. An ergonomic design allows for comfortable activation while in your hand, mounted on a table or on a positioning arm

6. A rugged design that can withstand the heaviest hitter for a lifetime of activations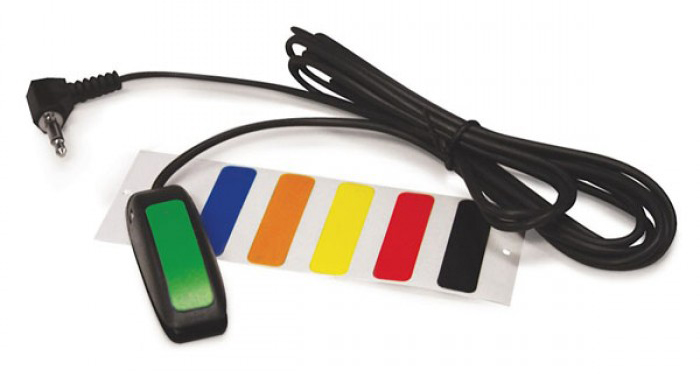 7. Two screw mounting for ultra secure placement


8. 1/8 inch (3.5mm) Right angle mono plug standard for use with PC access, AAC, ECU,   adapted Toys, etc.

9. 6 foot very flexible cable for those challenging switch placements

10. Affordable!
---
Sample pictures of Ultra Light Switches on Microsoft's Xbox Adaptive Controller.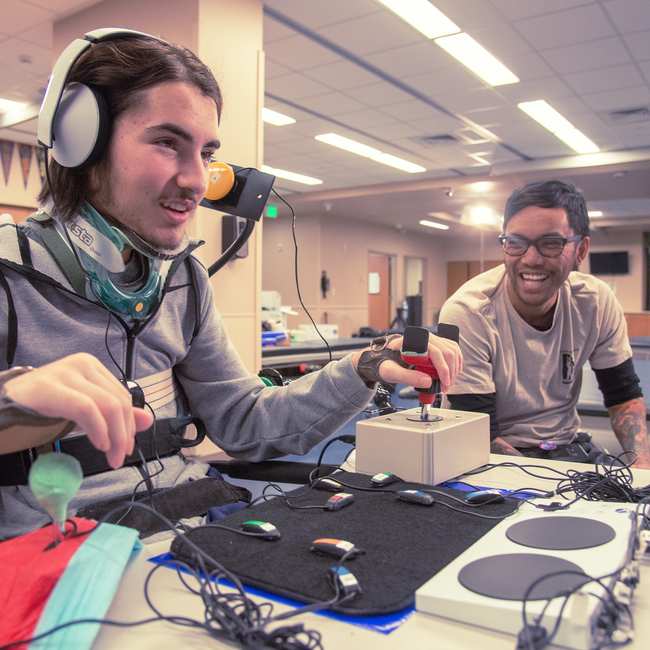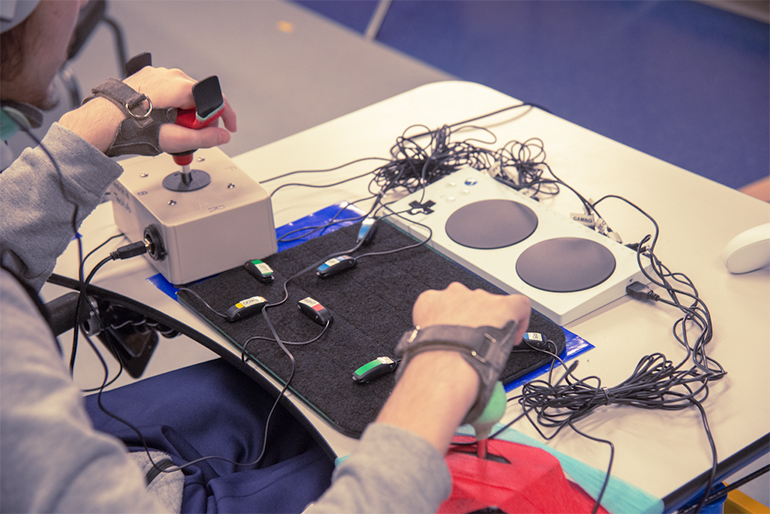 The Ultra Light switch needs a relatively low amount of pressure to activate it so it's useful if you have weak or limited movement in, say, a finger.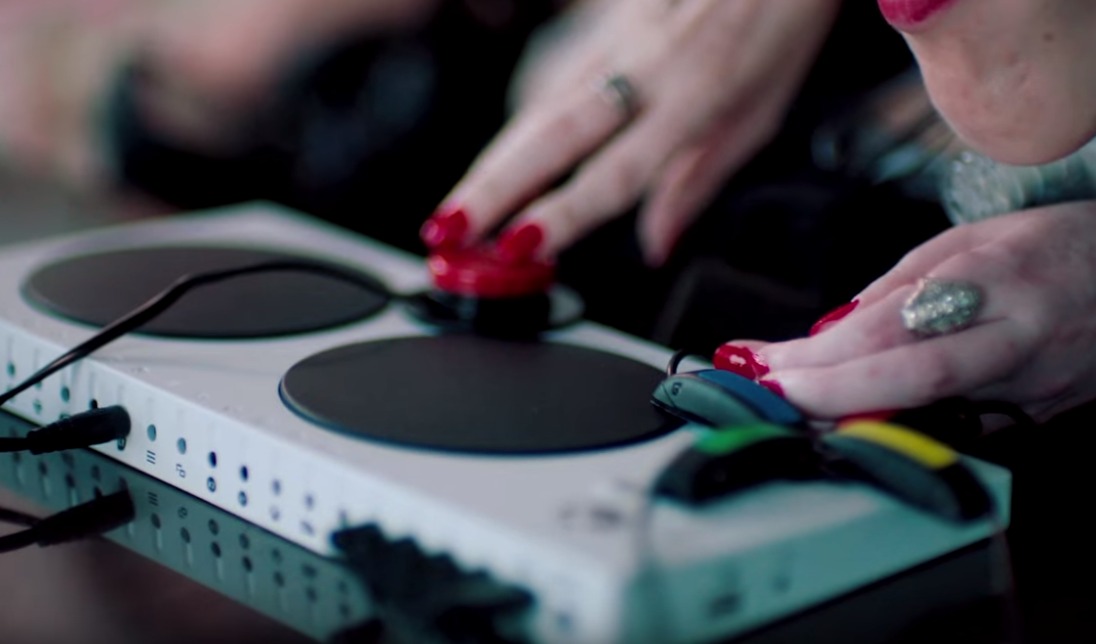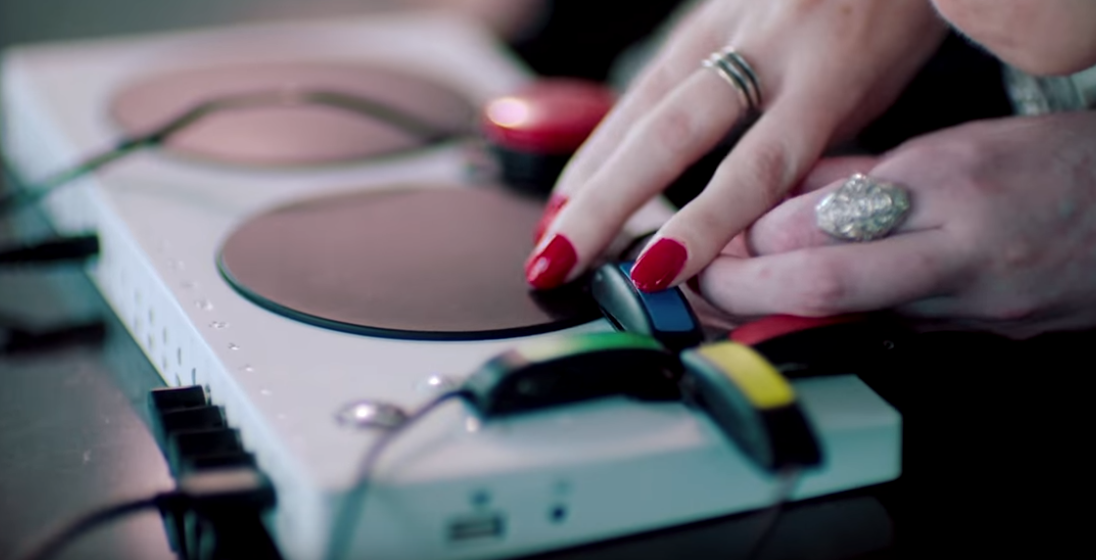 This girls activates the Ultra Light switch to move the battery powered tractor to move forward!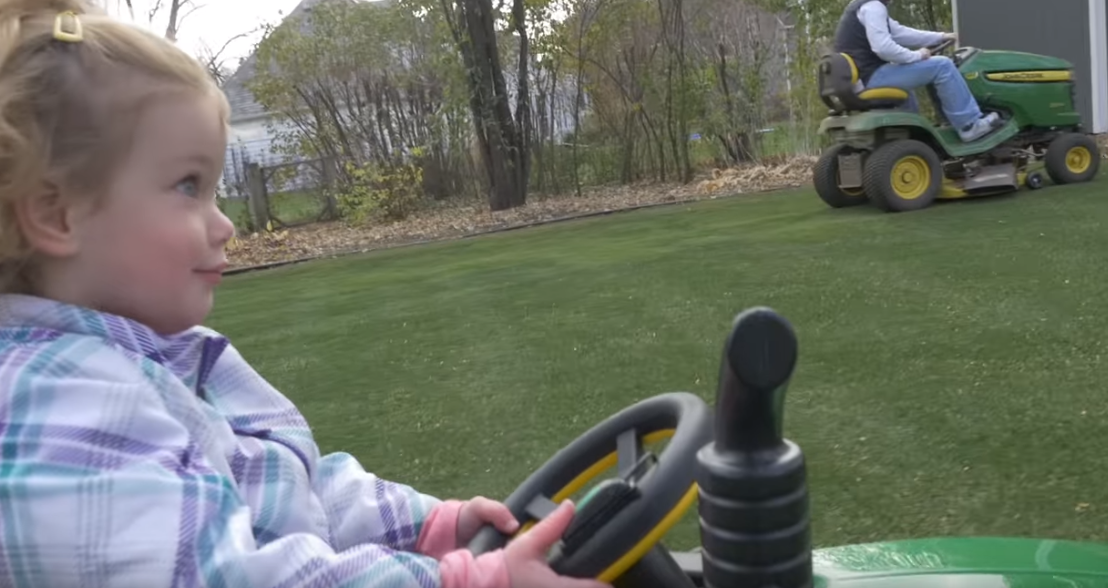 ---
ATEC Computer Switch Interface
Simple interface requires no software and can be used with Windows and Macintosh computers with up to five switches.

Robust and easy to use interface allows navigation with either a cursor or mouse. Connect up to five standard switches to work with switch enabled software. Six selectable rows of settings provide flexibility to emulate everything from a single-click to a return. Includes core keystrokes commonly used by software for switch access. In mouse control mode, use five switches to move the mouse up, down, left, right, and click.
Retains settings when computer is turned off or interface is unplugged from computer. Compact 2-1/2" x 2-1/2" size makes it convenient to use anywhere.
Compatible will all operating systems and devices with USB connection. No special software or drivers needed.
Foster development in the areas of:
Switch skills
Access to computers
Cause and effect
Switch timing
Choice making skills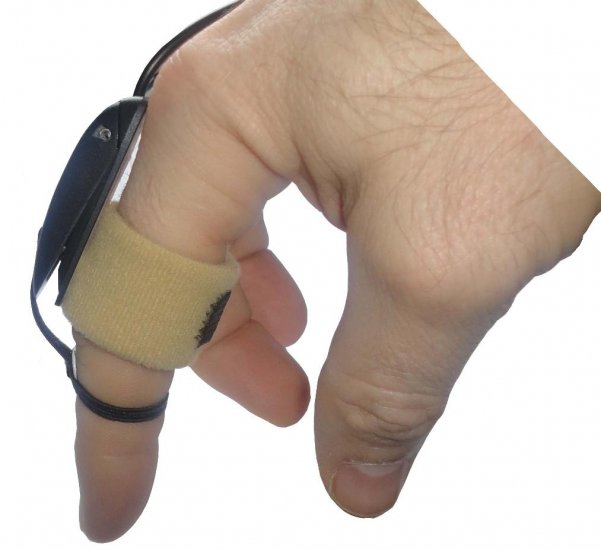 '
Ultra Light custom finger switch mounted using tan velfoam.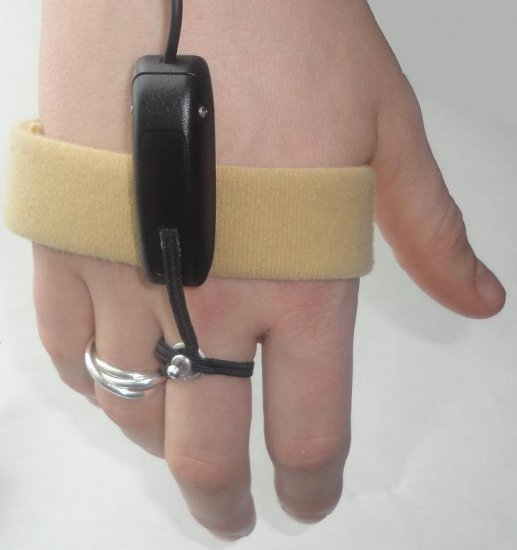 Ultra Light custom Hand switch mounted using tan velfoam.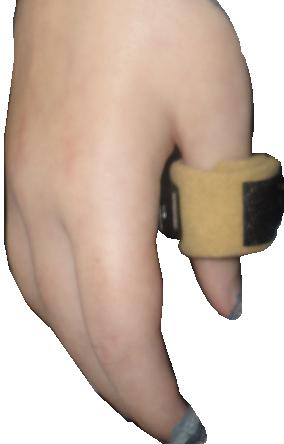 AT Ultra Light Thumb Switch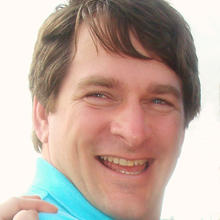 About ATEC – Assistive Technology Engineering and Consultation, Inc.
Assistive Technology Engineering and Consultation Inc. Since 1983, Marty (Atec's principle engineer) has provided the following engineering design services – Product Design, Electronic Design and layout via Altium, Firmware, Software, Mechanical design using SolidWorks, and Assistive Technology. In the early '80s Marty worked as an Electronic Engineer, Diagnostic Manager, and Senior Design Control Engineer for Nortel. Here Marty developed the skills necessary to bring products from concept through development and from Prototypes to production. Marty has also served as a Rehabilitation engineer at Gillette Children's Hospital and has designed many assistive devices while contracting with the Department of Rehabilitation Services and as a Project Manager & Product Line Manager in the Assistive Technology Industry… Currently Marty and his wife Amy own and operate Assistive Technology Engineering and Consultation Inc., and are Co-owner of FishErbeck Inc were product design ranges from medical devices and robotic arms, to quadcopters, vision, and bio sensors.