•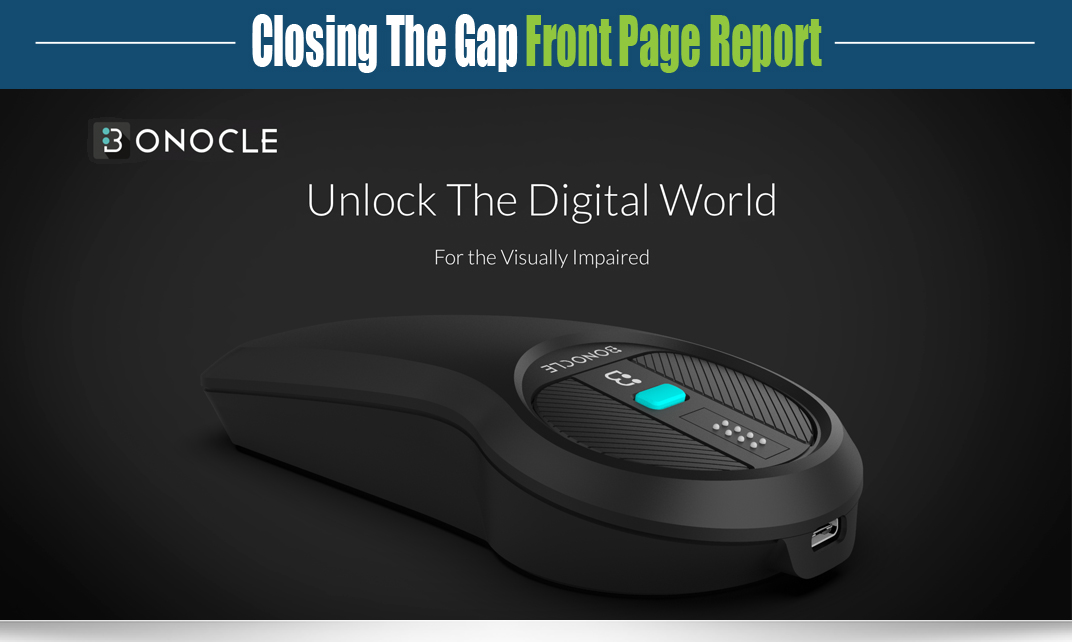 Unlock The Digital World For the Visually Impaired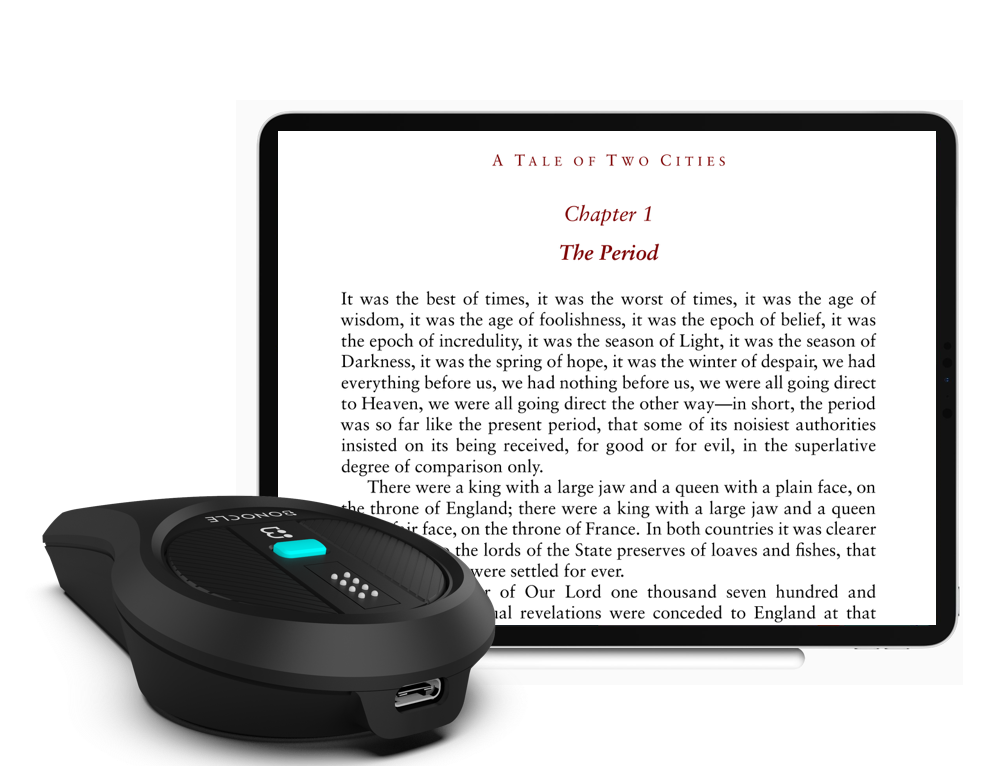 Introducing Bonocle
The next-gen assistive technology device for the visually impaired. Unlike any other available solution, Bonocle provides the broad access to digital content that the visually impaired community has long awaited. Bonocle utilizes the medium of braille to allow the user unprecedented accessibility to the wide array of electronic devices while maintaining a user friendly and natural reading experience.
Unprecedented Access At The Tip Of Your Finger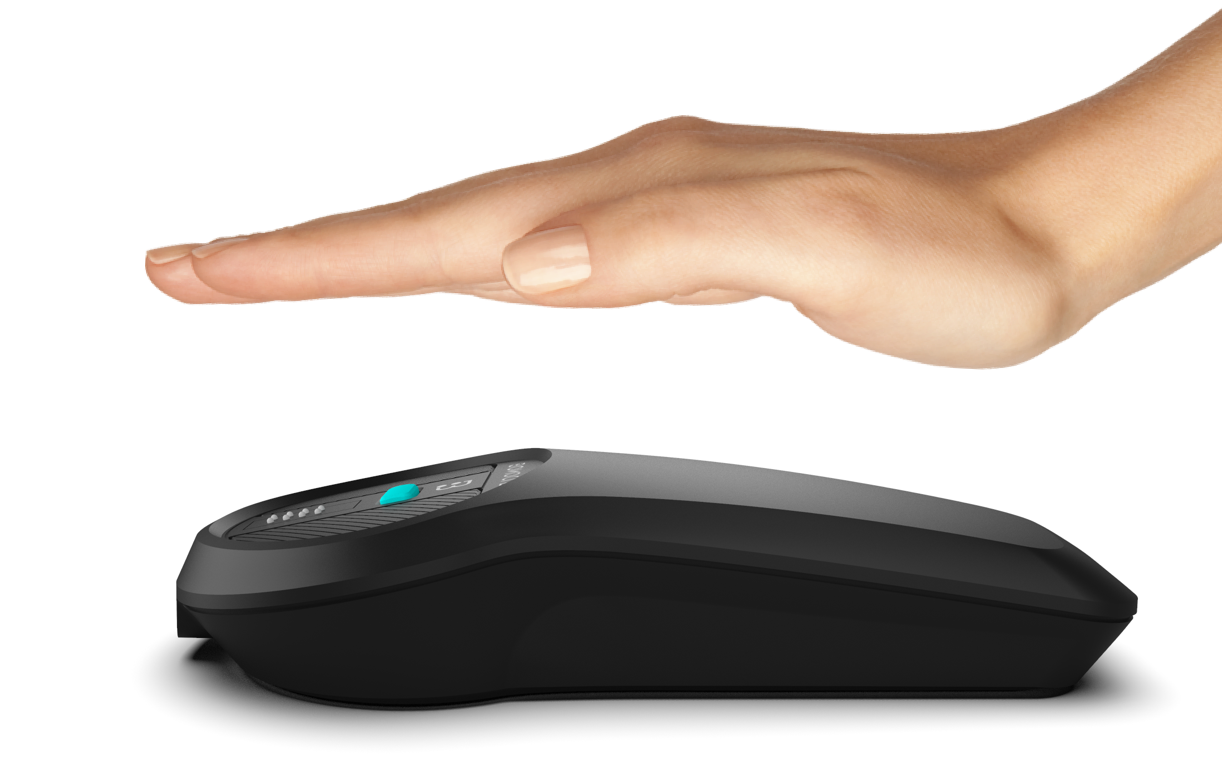 A Design Inspired By You, For You.
A design made from multiple iterations inspired by your feedback to meet and perfect your ergonomic needs. Bonocle was designed to take the shape of your hands providing long reading sessions without any discomfort. Whether your left handed or right handed, Bonocle was designed with the entire visually impaired community in mind.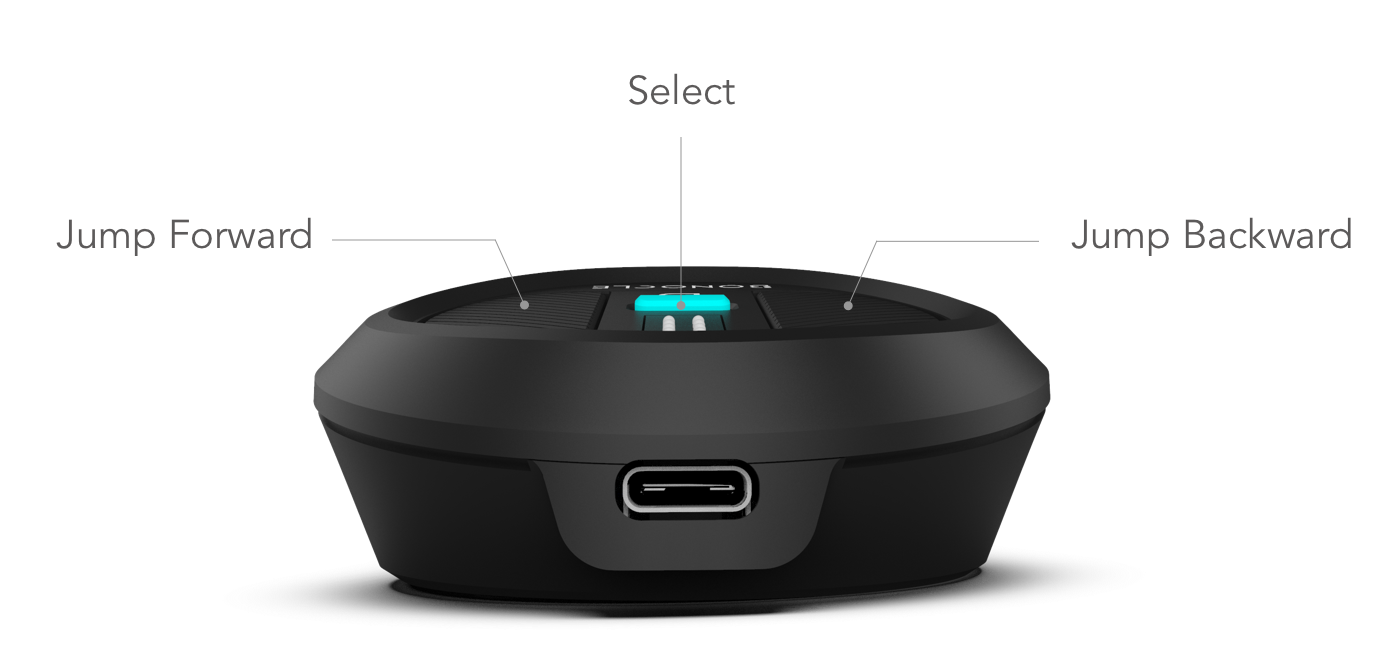 Buttons to navigate with ease
With Bonocle, you can quickly navigate your documents with a few clicks. With the left and right button you can jump through paragraphs and pages to skim a document or arrive at the section you need. Came across a link, use the select button to easily access it. Leave your phone, tablet or laptop aside and focus on the reading.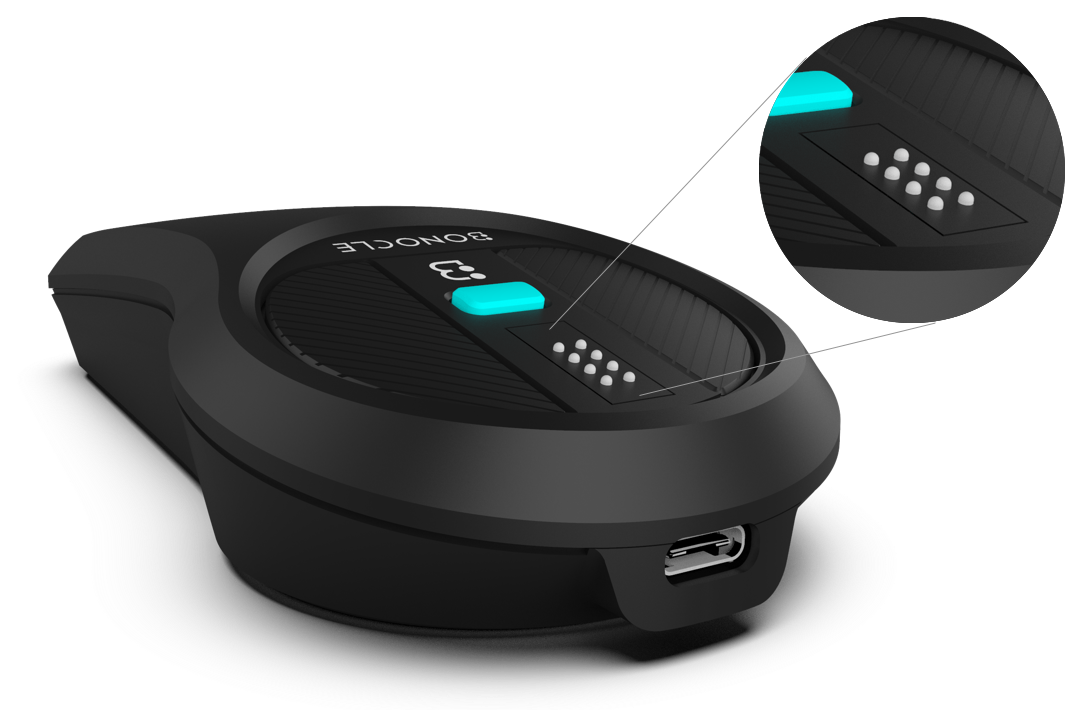 Read Braille Your Way.
Bonocle uses one of the most responsive braille cells, one that allows you to read at your own pace. The positioning of the braille cell has been designed to allow your finger the comfort of moving over the cell in the direction you prefer.

A reversible charging cable for your convenience
Tired of the hassle of charging? Bonocle uses the modern USB-C connector giving you a reversible connection to charge your device while avoiding the trouble of carrying around multiple cables for all your devices.