•
Adaptive Paddling Gear
Paddle sports can have many wonderful side effects. One of their favorites is that disability can be made to vanish. With proper support and equipment, a paddler with a disability can participate equally and independently with family, a spouse, or friends. They exist to amen that safe, affordable, and fun.
---
Seating Systems
Basic Seat 
Their Universal Paddling Seat was designed with one purpose in mind: to open the sport of paddling to everyone. Regardless of the level of support needed, the seat provides as much or as little as the paddler needs.
Each support point of the seat is able to be independently tilted, adjusted or removed to create a custom fit. All supports are cushioned with closed-cell foam and covered in breathable mesh fabric for maximum skin protection. The seat accepts a variety of bases for mounting: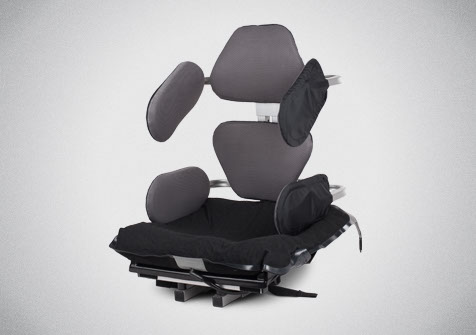 Canoe Mount: The canoe mount version of the seat comes with a clamping mechanism that allows the seat to be quickly mounted to any flat bench seat. It also includes a seat pan that is designed to hold a cushion (see Cushions/Positioning).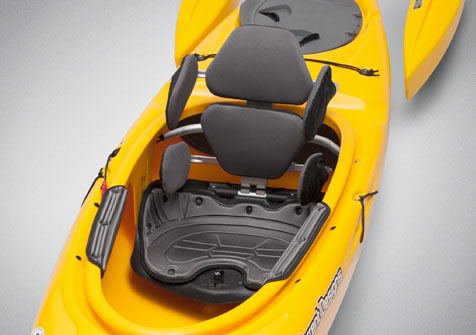 Kayak Mount: Their seat mounts to the factory seat pan on most major kayak brands. Each brand is unique, and requires its own base. They stock bases for Current Designs, Wilderness Systems and Old Town/Necky and they can design bases to fit more.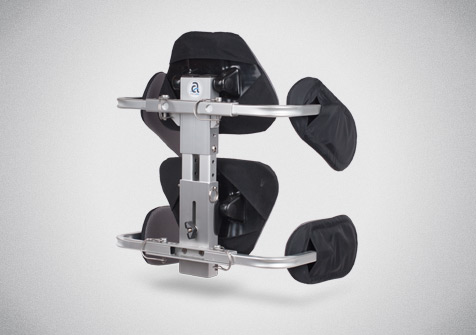 BASIC SEAT: Their basic seat is used in all of their seating systems. The interchangeable bases can be changed out using two screws. The lateral pads are all identical and can be used in any position, and the upper seat can be used with any lower seat.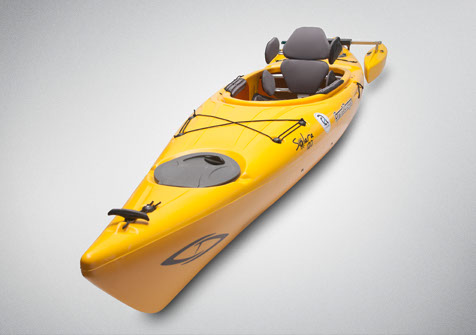 Outfitted Kayak
They fully outfit kayaks with their Universal Seat and outrigger systems, providing you a complete package to adapt to any paddler needing lateral stability. All of the components can be adjusted or removed individually, allowing for quick set-up for a wide range of paddlers.
 
Their "Go-to" solo kayak is the Current Designs Solara 120 (shown here). They stock a full line of Current Designs kayaks. 
Stabilizing Outriggers
Their outriggers were initially designed and built by Spring Creek. Their designs are tough, well thought out, beautifully made (in the USA), and they are great people to work with. They take their original design and modify it to mount to the back deck of a kayak.
The outriggers can be adjusted to two positions; either tight to the hull for maximum efficiency, or out from the hull for maximum stability. They are also easily removable, all with the push of a button.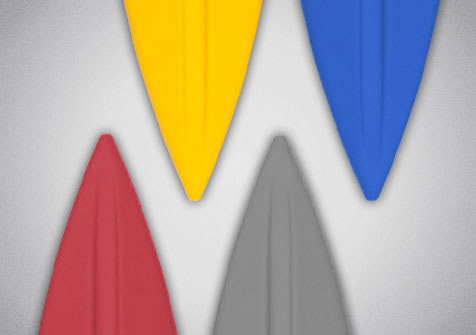 Colors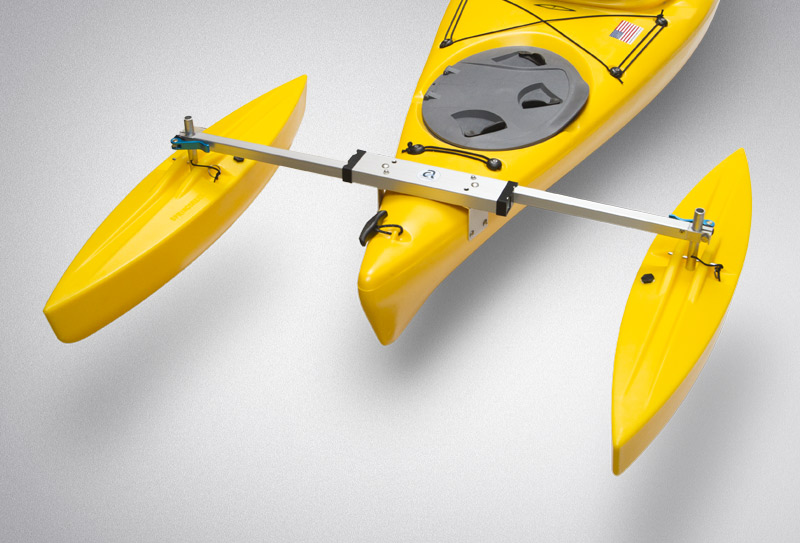 Outriggers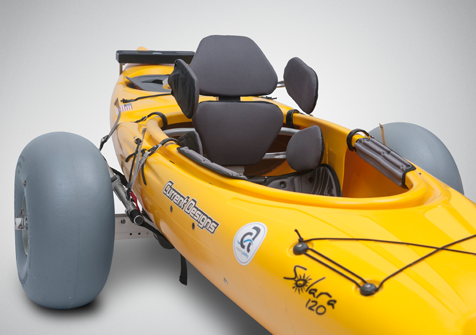 Kayak Chariot
This unique design allows transfers on a flat level surface (like a parking lot) by positioning the cockpit rim at wheelchair height. With the paddler in the kayak, the rig can be rolled into the water and floated off of the chariot – making most water entry points (like boat ramps) accessible. Disassembles for easy transport.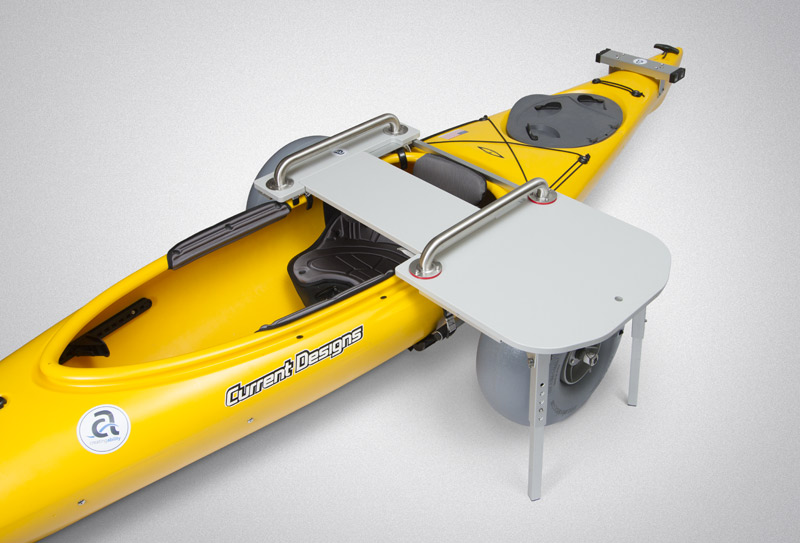 Transfer Bench
This easy-to-use system provides a flat, smooth transfer surface at wheelchair height when used with our Kayak Chariot. It provides independence for the paddler, and safety for those assisting in the transfer.
The paddler slides to a transfer board, positioned directly above the kayak seat. Adjustable handles enable the paddler to remove pressure from the transfer board, which is then removed – freeing the paddler to lower down onto the kayak seat.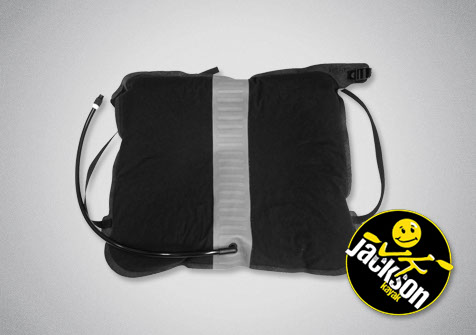 Cushions/Positioning
Cushioning and positioning are critical to skin safety and effective paddling. They sell Jackson Kayak's line of products to create that.
In particular they recommend the Sweet Cheeks 200 as a seat cushion, the Happy Seat (1 per leg) for leg/knee protection and positioning, and the Happy Feet for heel protection & foot positioning.
---
Paddle Adaptations
Hand Adaptation
This back-of-the-hand grip is designed for use by those who have some hand function and can grip the paddle shaft on their own, but need a bit more support. The adaptation takes lifting pressure off of the fingers and places it on the arms. The height is adjustable and the end is open to allow for proper pressure without inhibiting release.
Wrist Adaptation
For those who are not able to grasp the paddle shaft, they designed a two-part system. A wristband is worn on the wrist and an attachment plate is mounted to the paddle shaft. The wristband then slides into the paddle attachment, allowing full power, rotation and control without releasing. However, it releases easily by sliding the hand out, maximizing safety.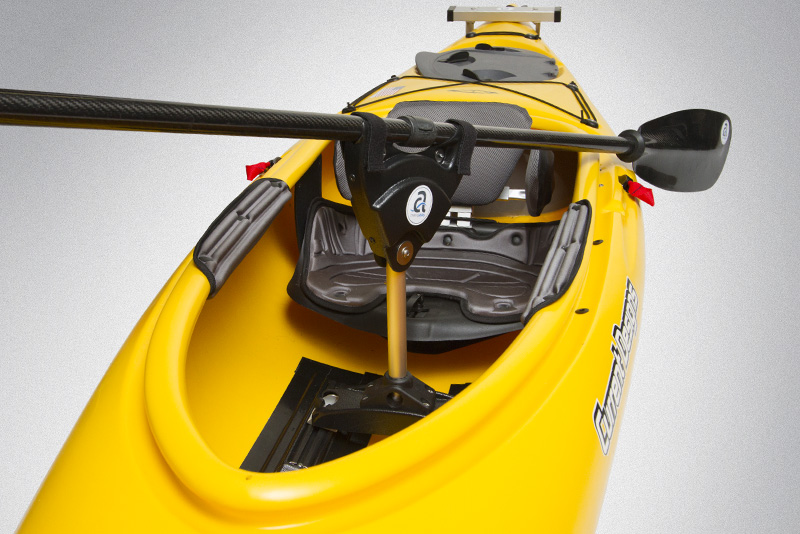 Paddle Pivot
The combination of their Universal Base with this pivoted paddle adaption allows one-arm control of the kayak. It also provides support to completely remove the weight of the paddle from the paddler's arms when using both arms. The pivot assembly snaps onto any paddle shaft. The paddle and pivot assembly lift out of the base for ease of entry and safety in the event of a wet exit.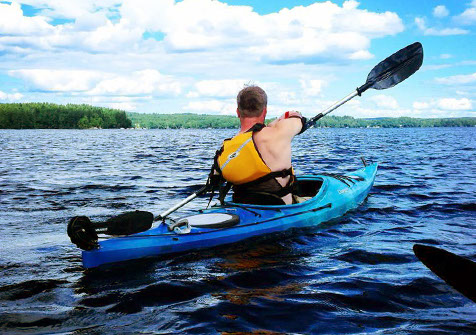 Specialty/Amputee
Contact them to discuss your needs and they'll create a solution with you.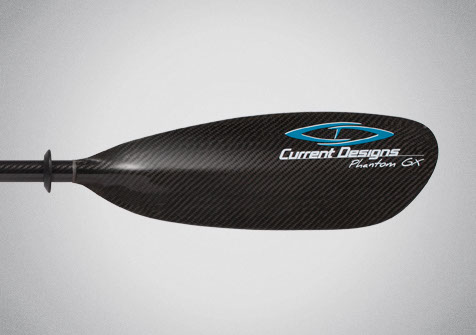 Lightweight Paddles
All of their paddle adaptations are designed to work with almost any standard paddle. They also carry the full line of Current Designs paddles. Please contact them for assistance in selecting the best paddle for your needs.