•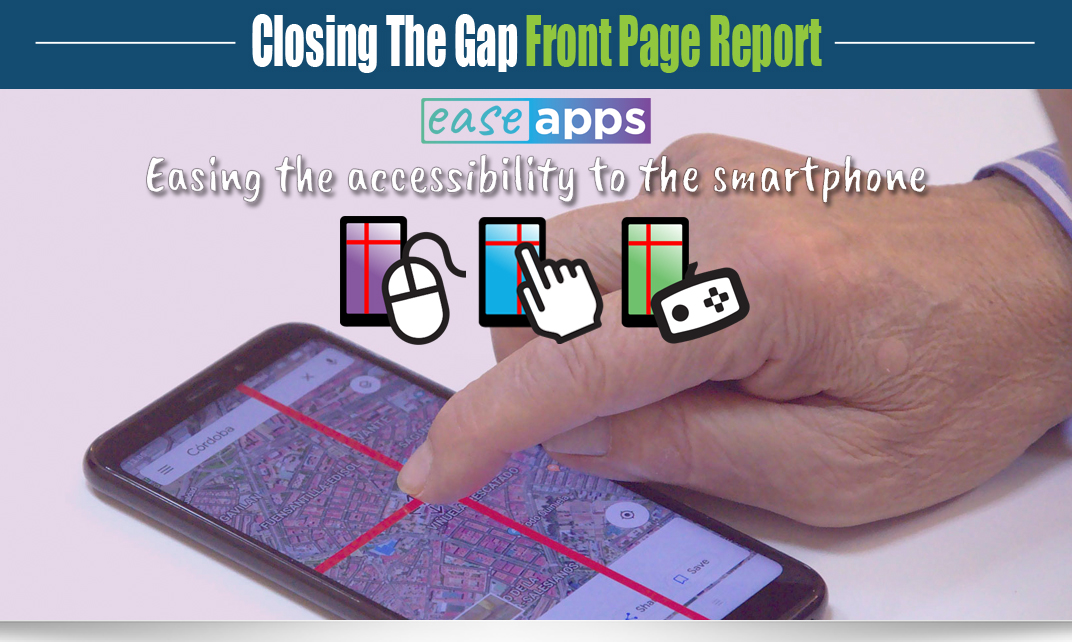 Ease Apps – Easing the Accessibility to the Smartphone
What is Ease Apps?
Ease Apps was born to provide an answer to the lack of physical accessibility of mobile devices, the so called smartphones and tablets. 
Their goal is to create solutions, in the form of mobile apps, to provide, to all people who need it, access to those mobile devices.
If you or someone you know encounters difficulties or cannot use the touch screen of the smartphone, they can probably help. 
Who's behind?
They are Cesar and Angel. They both have an engineering background and more than 15 years of experience creating and adapting solutions to improve the access to technology. 
They have been working together for more than a decade on projects related to people with cerebral palsy and access to technology, and especially mobile technology. It is precisely this experience that encouraged them to create Ease Apps. 
On any given day, Ángel is focused to advising people with disabilities in the ASPACE Catalunya Foundation and César is devoted to software development. This proximity between people with disabilities and development helps us to test our products and add value continuously.
---
Easing the Access to Mobil devices
Ease Apps remove most physical access barriers to Android mobile devices like no other App in the market.