•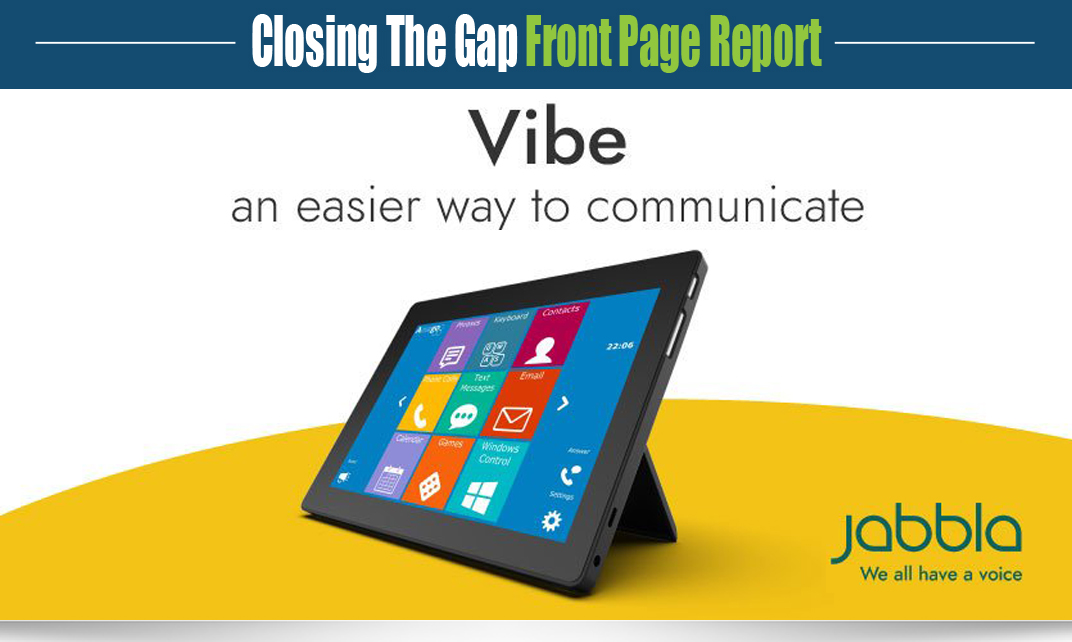 Vibe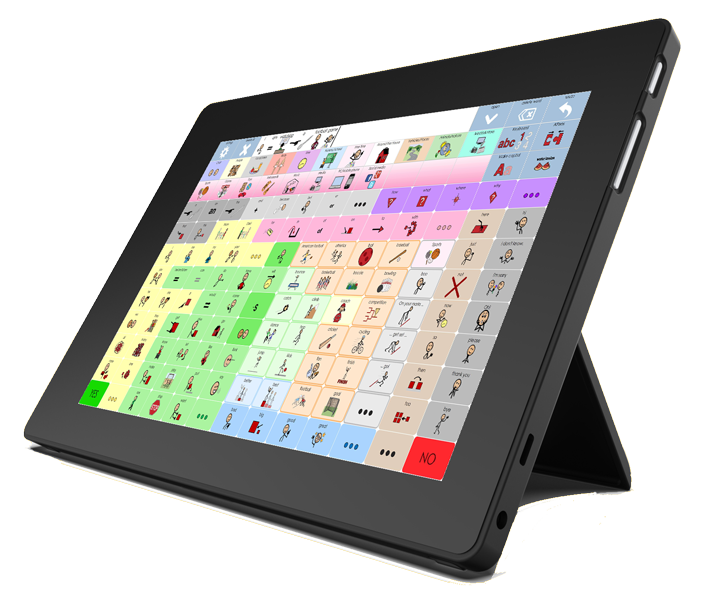 Vibe is the showpiece for active users. Its practical size makes this lightweight device a highly portable communication tool. With an integrated display at both the front and back, we can speak of a unique device in the field of augmentative communication.
The front consists of the familiar 10″ touchscreen, which makes it a very practical size. The internal second display on the back makes it easier to communicate in a natural way. Face-to-face communication with friends, family and carers becomes more natural. Also, powerful speakers have been integrated in the modern design, making it easy to understand what you are saying.
The Vibe has also won two gold awards: the European Product Design Award and Henry van de Velde Consumer Award.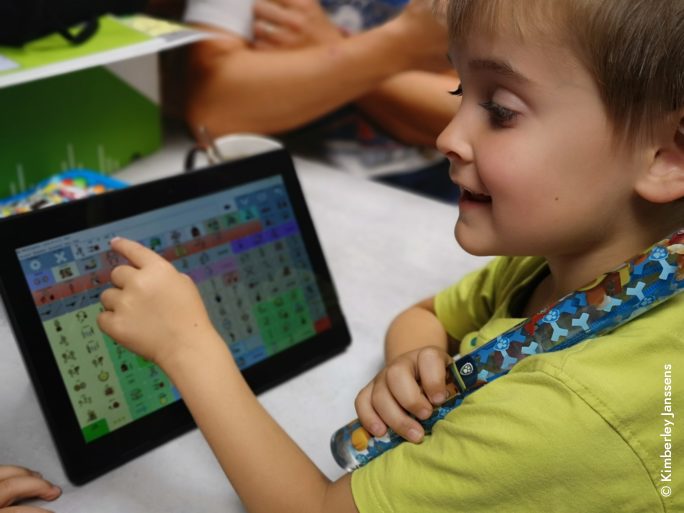 The handy size of the Vibe makes it a portable communication tool for active users. Vibe is an excellent platform for mature and modern communication page sets such as PODD and SCORE.
---
Combine Vibe with PODD
https://www.jabbla.com/en/communication/podd/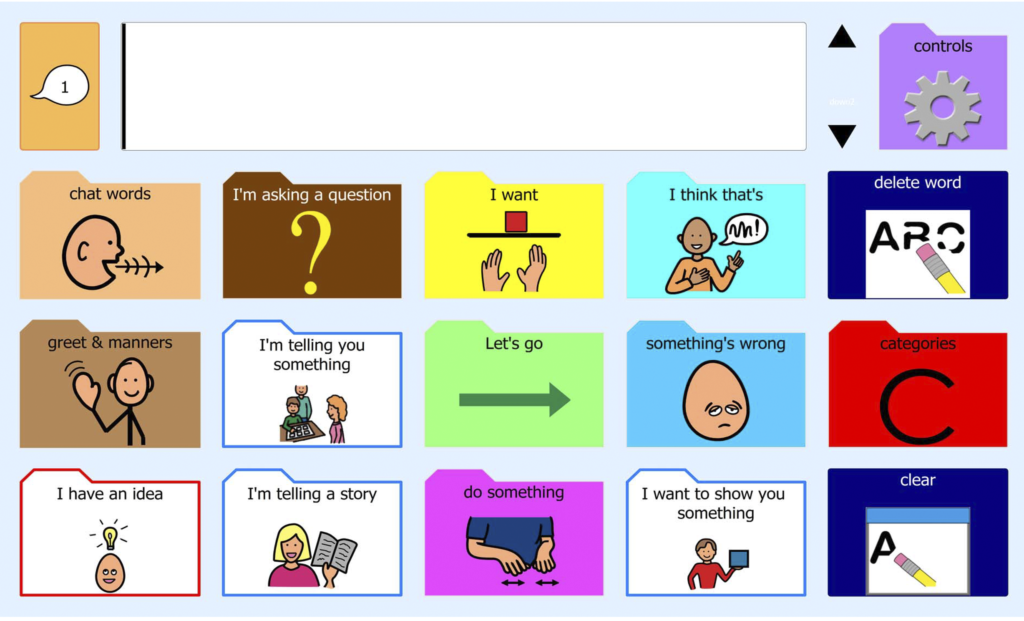 Say what you want to say, in your own way, when and to whom you want to. This is the main purpose of PODD (Pragmatic Organized Dynamic Display). The program was developed by Australian speech therapist Gayle Porter. The vocabulary is organized according to a practical logic. This means you can quickly see whether you are telling a story, asking a question or making a joke. This compensates for the fact that you cannot use your surroundings, controlled movements, facial expressions or intonation.
Continuous language immersion
The combination of logically organised symbol books and modeling (= friends, family and other carers who serve as models for learning and imitating) encourages a continuous language immersion. It all works through the combination of a paper version, the PODD books and a digital version that runs on Mind Express. To do this, you need to purchase a PODD license and you need PCS symbols.
---
Combine Vibe with SCORE
https://www.jabbla.com/en/communication/score/

Lightweight for young SCORE-users
SCORE always by your side
Ready for language development
SCORE is a symbol based vocabulary that grows in line with the language development of the user, so you can start working with it from an early age. Thanks to a fixed core vocabulary and a fringe vocabulary that can be expanded, SCORE can be tailored to your needs. This symbol based vocabulary has been developed in collaboration with the University of Cologne and works in Mind Express 4.
University research has shown that we use approximately 200 core words daily. These make