•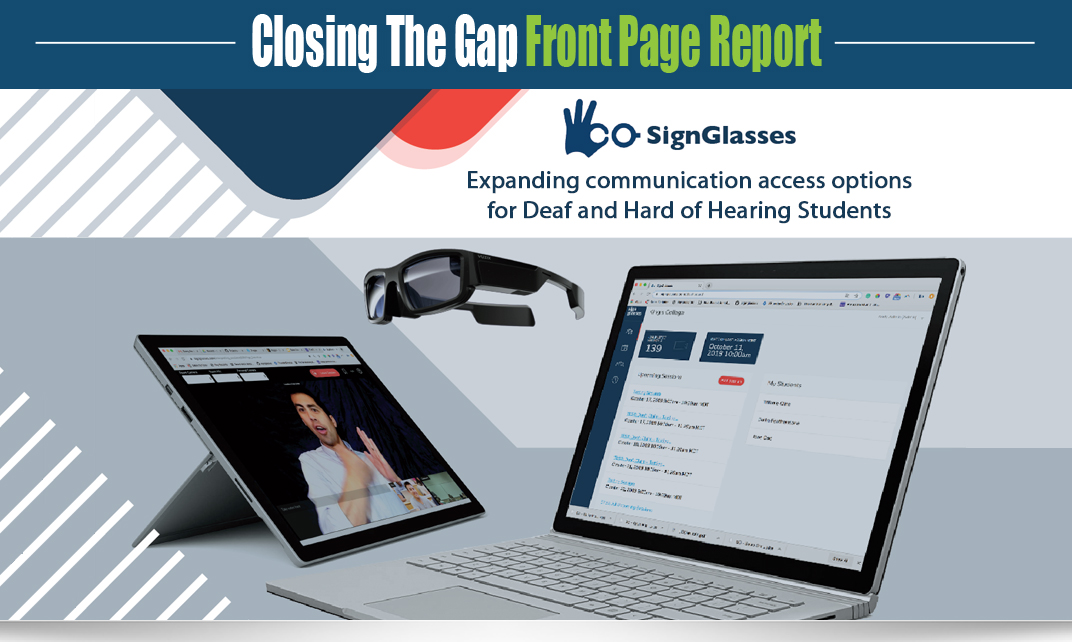 Improving Learning in the Classroom
SignGlasses patented technology enables students to receive live sign language interpreting and captioning service overlaid on top of the classroom environment through smart glasses and other mobile devices.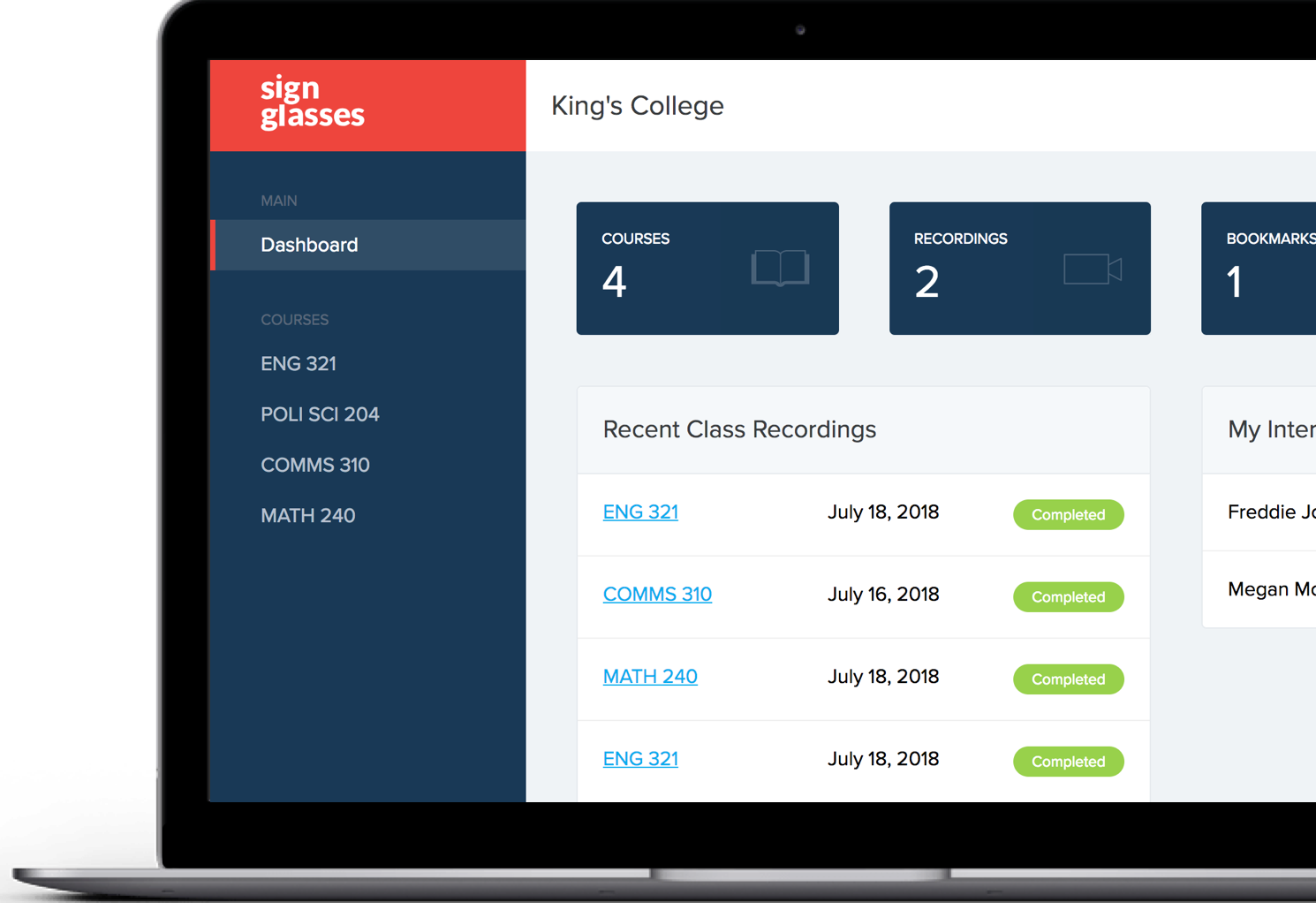 AN ENTIRE PLATFORM
SignGlasses offers you an entire software suite that works seamlessly with the glasses and other devices. Students can re-watch every lecture with the interpreting or captioning overlayed, take their own timestamped notes, and bookmark important parts of the lecture.
STUDENT TOOLS
For the first time deaf students will be able to review lectures and classes after the fact. All classes using their system are recorded, and can be played back with sign language interpreting or captioning. With a single click Deaf students can bookmark parts of the lecture to review later.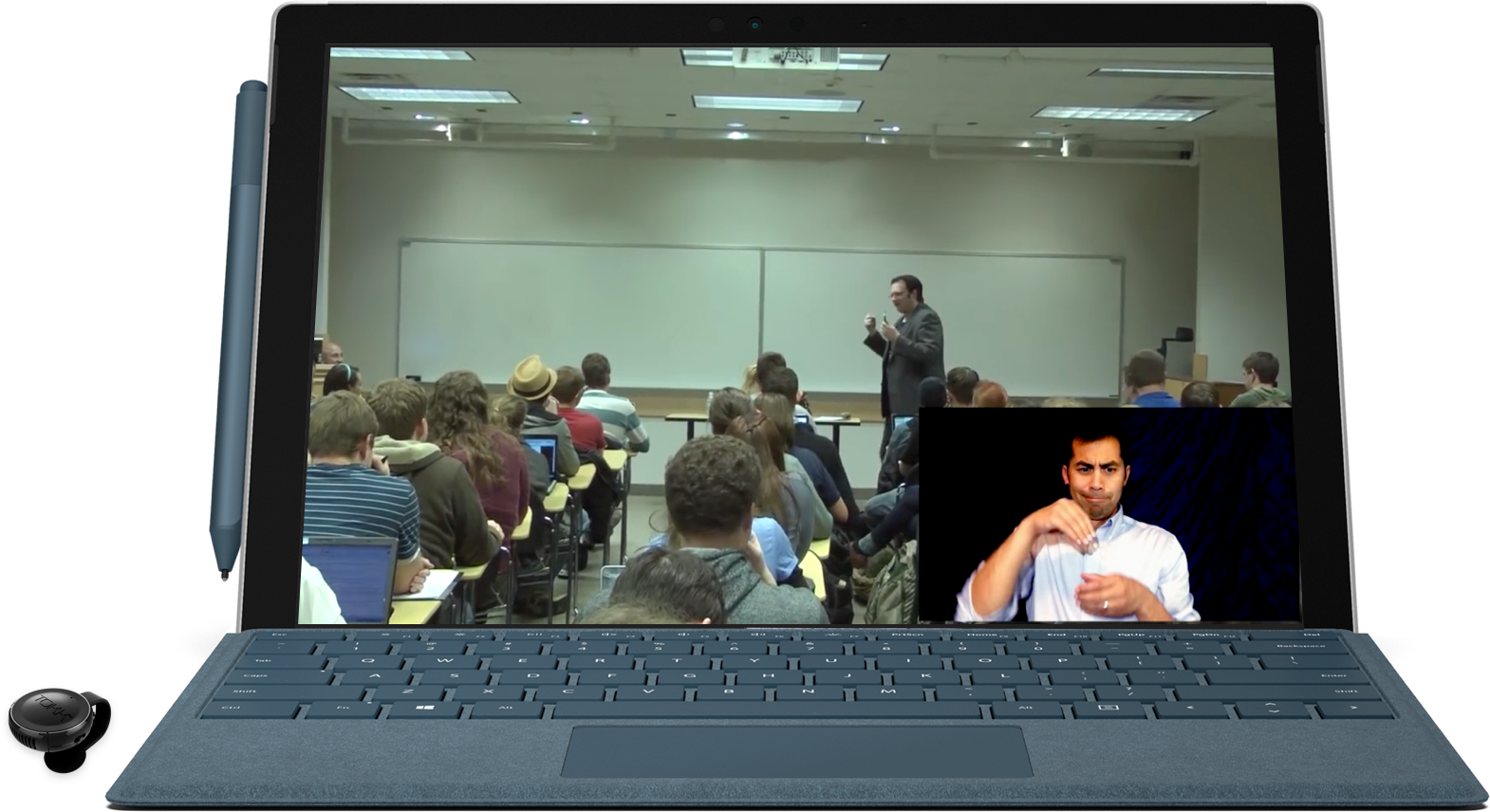 NO SETUP REQUIRED
No complicated equipment
There is no complex setup or equipment needed for classrooms to support SignGlasses. All that it requires is an internet connection, the student's laptop, and clip-on mic for the professor.

BUILT SPECIFICALLY FOR