•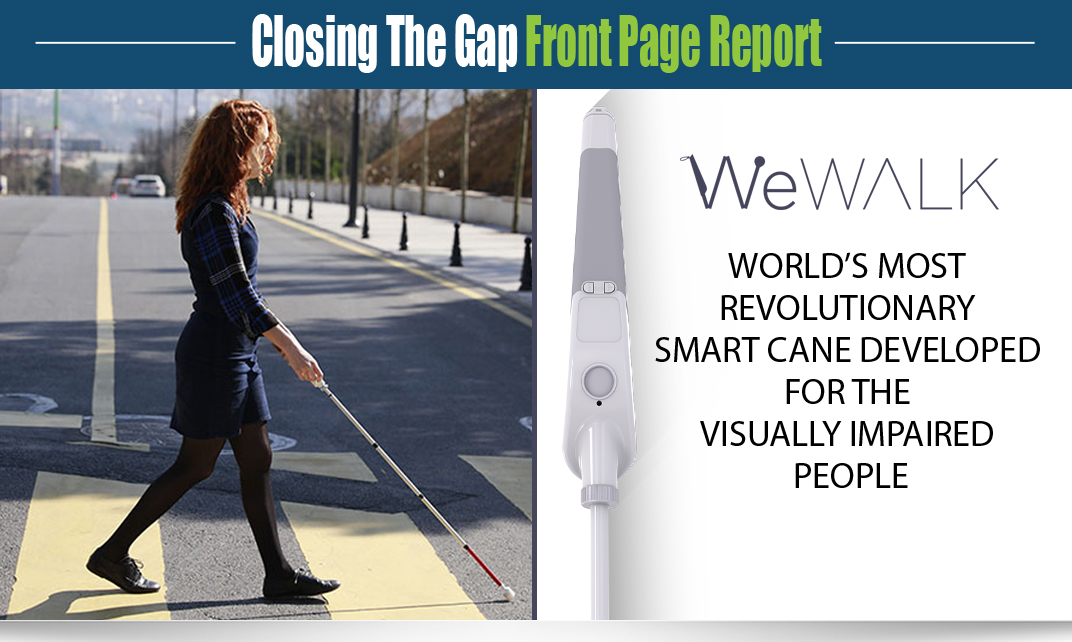 What is WeWALK? 
WeWALK is a revolutionary smart cane developed for the visually impaired. 
WeWALK attaches to the traditional white cane, transforming it into an innovative smart cane. This technology increases visually impaired people's independence and promotes full-participation in society via three of its features. 
Detects Obstacles: WeWALK detects obstacles above chest level with an ultrasonic sensor and vibrates when these objects are near.

 

Paired with Phone: When paired with the WeWALK mobile application via Bluetooth, the user can use applications with WeWALK's touchpad, without holding his or her phone. For example, the user can get navigation on the WeWALK device.

 

Evolves with Integrations: WeWALK is integrated with "Google Maps" and "Voice Assistant". In the future, WeWALK will be integrated with Uber and Lyft. These new integration features are installed through periodic software updates.

 
Technical Characteristics
 WeWALK incorporates many cutting-edge technologies including a gyroscope, accelerometer, compass, directional vibration motors, microprocessor, touchpad, microphone, speaker and Bluetooth Low Energy module. 
WeWALK synthesizes these technologies so that the user can easily access these features on one device. Incorporated in its elegant design is a rechargeable battery. 
---
The World's Most Inniovattive Smart Cane

Detects Obstacles

WeWALK detects obstacles above chest level with ultrasonic sensor and warns with vibration.

Paired with Phone

When paired with WeWALK application, actions such as getting navigation can be performed on WeWALK easily without taking the phone at hand.

Evolves with Integrations

Each integration developed for WeWALK brings new features to WeWALK with software updates. WeWALK is integrated with Voice Assistant and Google Maps.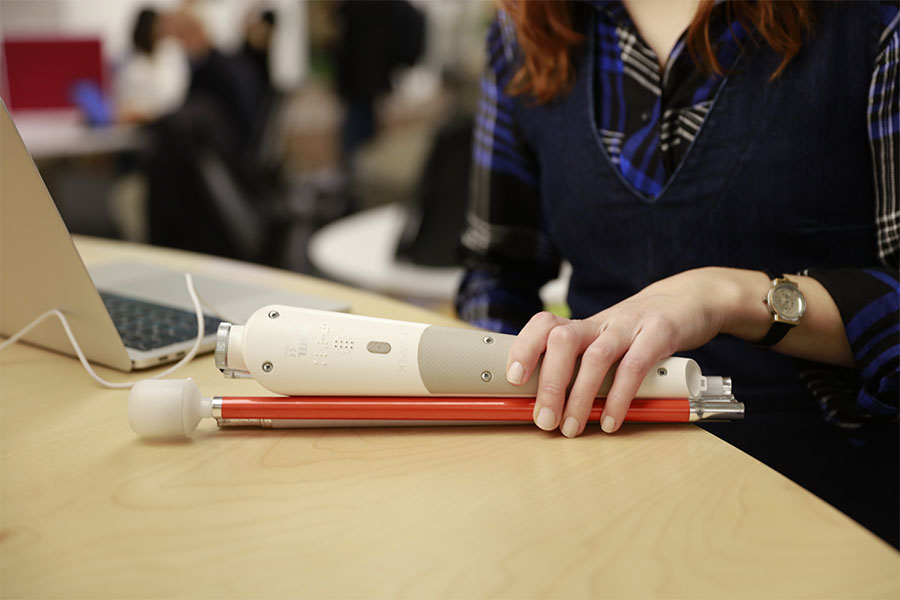 Detects obstacles at head level with ultrasonic sensor
Direction and position detection
Vibrating alert feature
Connecting to Smart Phones with Bluetooth 4.2
Compatibility with Android 4.4 and iOS 10 and above
Customizable Control with Touch Area
Voice Control with Microphone and Speaker
Turkish and English Language Support
About 5 Hours Battery Life with 1000mAh Battery
Click here for more information on WeWALK.