•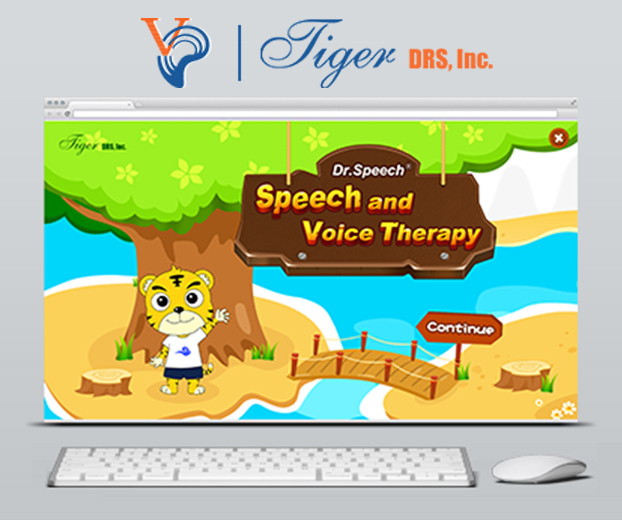 Speech Therapy
Speech Therapy is an entertaining and interactive game-like software that provides real-time reinforcement and feedback on performance.
System Overview
Speech Therapy uses over 30 voice-activated interactive and entertaining games providing real-time reinforcement of changes in pitch, loudness, voiced and unvoiced phonation, voicing onset, maximum phonation time, sound and vowel tracking. Speech Therapy is divided into two interactive learning groups: 
1) Awareness – teaches children about the attributes of their voice.
2) Skill Builder – gives the user goals to achieve for a given range and time.
Features
Creates a fun and engaging environment to further learning and therapy.

Our colorful and interactive game-like software offers immediate animated feedback on performance.

Enjoy the versatility and unique features of the program.

Quickly review the graphical display or statistical data of the user's performance while they are playing the game.

Efficiently calculates therapy time and tracks client's progress with our comprehensive user log system.

Real-time recording and playback provides you with tools needed to maximize your client's therapy.
Applications
Benefits a wide range of professional users, including:
Patients with speech impediments:
Cerebral Palsy

Down's Syndrome

Hearing Impaired

Autism

Language Delay

And more
Voice Practioners:
Singers

Vocalists

Vocal teachers

Public speakers

And more
Recommend for:
Hospitals
Universities
Private Clinics
Singing Teachers
Singers
ESL Teaching Public Schools
Functions:
Speech Induction
— Real-time measurement of sound, pitch, loudness, voice onset, voiced and unvoiced sounds.
— Engaging training activities using animated cartoons that changed along with real-time parameters (voice, pitch and loudness levels, voice onset, voiced or unvoiced sounds, time duration).

Speech Respiration
— Maximum phonation time (MPT) training for treating insufficient respiratory support.
— Voice onset training for the coordination of respiration and phonation treatment. — Voiced and unvoiced training.

Phonation
— Real-time training for pitch (low and high pitch, monopitch).
— Real-time training for intensity (low and high intensity, low intensity variability).
— Vocal therapy for hoarseness, roughness, and breathy voice.

Click here for more information.