•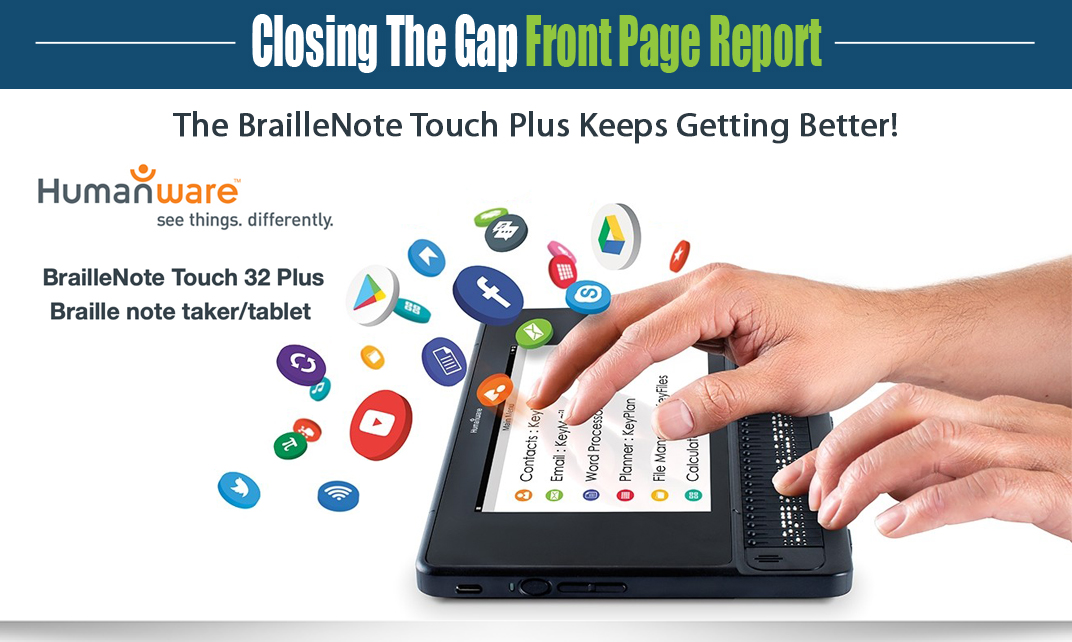 BrailleNote Touch Plus
BrailleNote Touch Plus is the most powerful and up-to-date note taker in the assistive technology industry packed with educational tools.
Designed to be used in the classroom, at home or at work, the revolutionary BrailleNote Touch Plus will be your guide through your life journey!
Enhances literacy skills through improvement in writing by using efficient editing tools
Accuracy in spelling and expanded use of vocabulary
Provides access to the general curriculum: Access to electronic textbooks, worksheets, supplementary support materials
Access to research and downloadable books on the Internet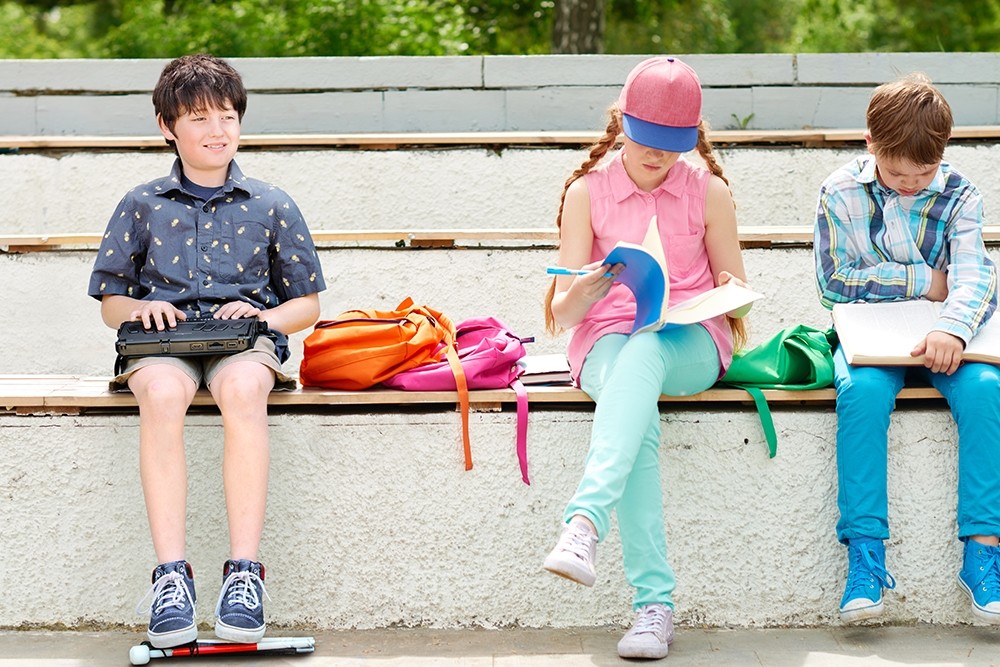 Quick Overview
Powered by Android 8.1 Oreo.
Provided with EasyReader Plus, a new reading application specifically tailored for BrailleNote Touch Plus.
Optimized Chrome web browsing.
Filled with educational tools including math learning and graph creation.
Perfect braille translation in contracted or uncontracted braille, including UEB and multiple languages.
Use Exchange, POP or IMAP email accounts.
Fully supports standard keyboards to enhance transferable skills.
Cooperative tool via its touchscreen provides instant feedback.
Optimized user experience powered by KeySoft.
Enhanced web view navigating.
Innovative tactile graph view.
Free and automatic updates.
Modern and simple menu-driven interface.
Familiar keyboard shortcuts to efficiently accomplish tasks.
Professional documents created with KeyWord.
Printed material instantly converted to braille using the included optimized KNFB Reader application.
Team collaboration by sharing documents using Google Drive or other cloud services.
Synchronized emails, contacts and calendars with KeyMail.
Includes a removable Perkins style keyboard.
Access to Google Assistant, and much more.
Features: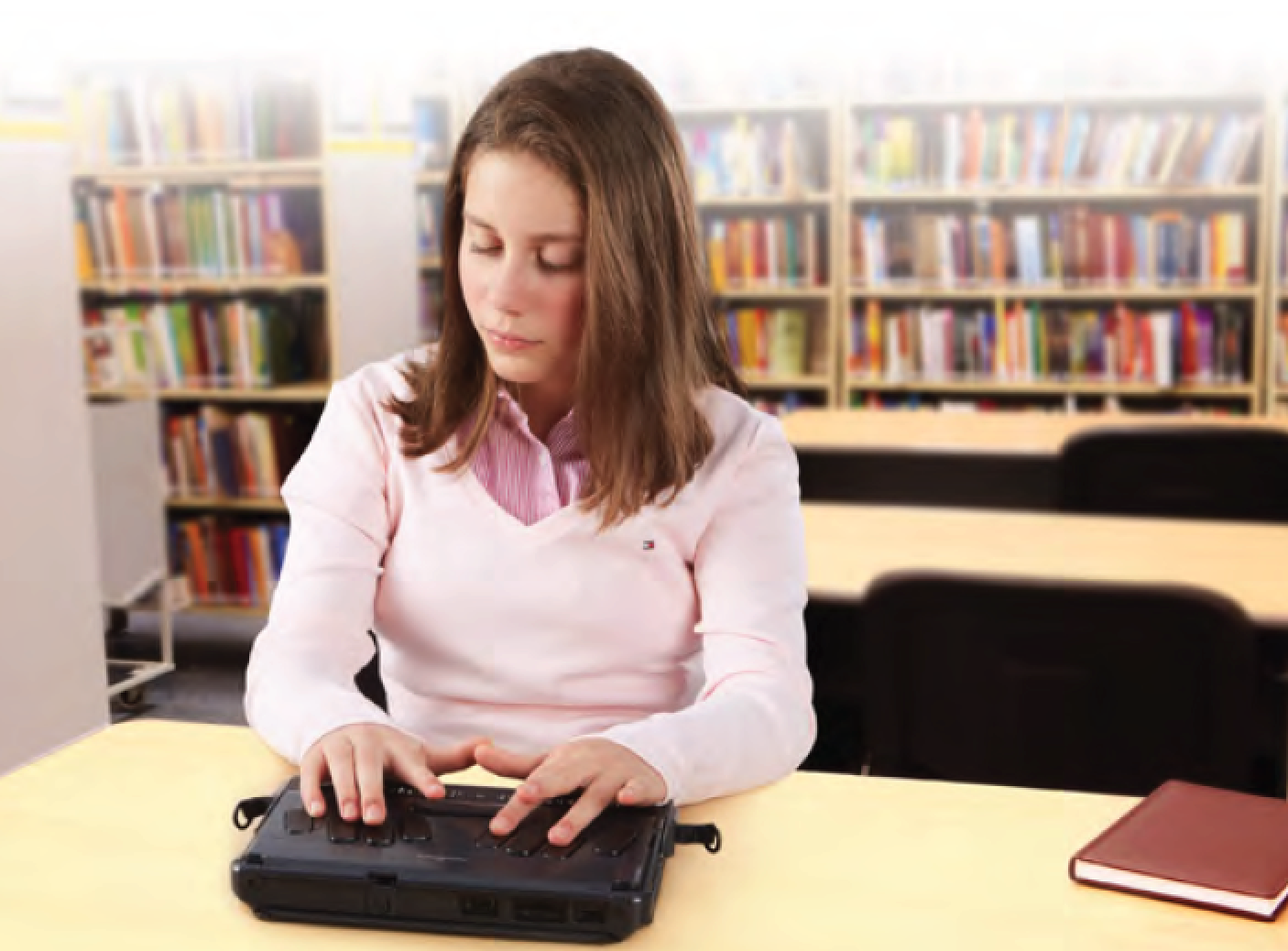 First certified Braille Tablet providing Play Store access

 

Supports Google Play Store for accessible third party apps

 

The KeySoft user experience with the power of an Android operating system

 

Supports perfect braille translation in contracted or uncontracted braille

 

Linear, user-friendly menu and interface

 
Student Benefits:
Integrates a braille display and powerful tablet in single device

 

Combines the simplicity of a BrailleNote with the power of a tablet

 

Google is integrated to collaborate with sighted classmates on Google Docs using braille

 

Built-in 7-inch screen for sighted teachers and classmates

 

Built-in KeySoft apps designed for braille productivity in the classroom

 

Download both educational and recreational apps from the Google Play Store

 
Supports Braille Literacy, UEB, and Nemeth Math
Essential tools for providing a foundation for braille literacy and writing math. 
The BrailleNote Touch can be used to teach the Nemeth Braille Code and support students' math education and performance.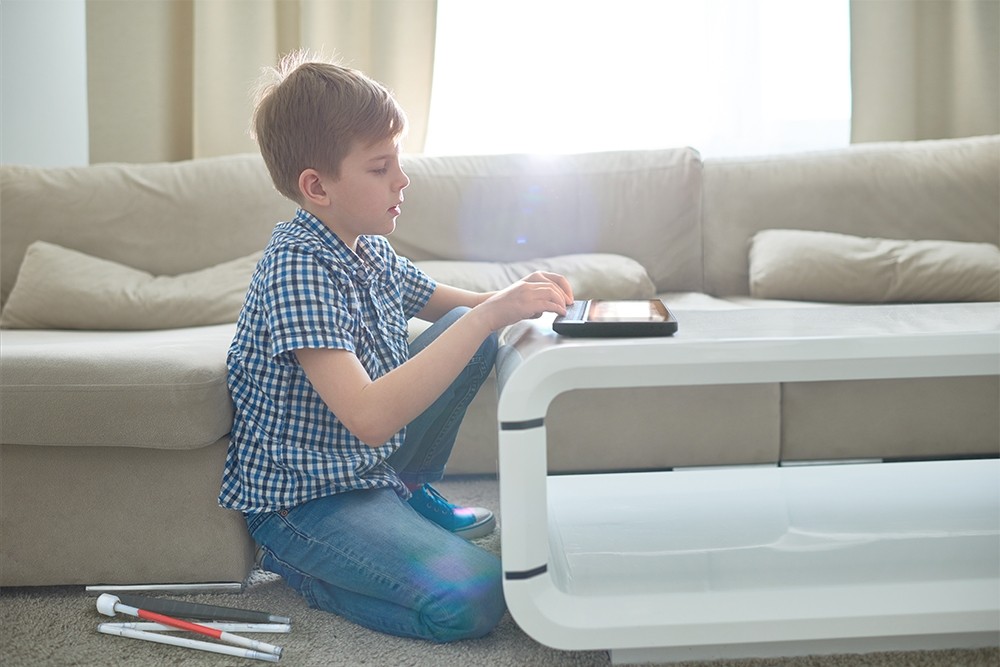 The Nemeth Solution from Start to Finish: 
With the BrailleNote Touch, students will be able to: 
 Receive multimodal audio and tactile feedback to ensure they are typing the correct math symbols

 

 Independently use KeySoft's Symbol Selector to look up Nemeth symbols and abbreviations

 

Connect a monitor to provide a visual output for a sighted teacher while completing assignments

 

Create assignments in Nemeth or UEB braille within the BrailleNote Touch's word processor

 

Print or email a math assignment as a readable Microsoft document for the classroom teacher

 
Learn Nemeth Braille with an Interactive Tutorial 
The Nemeth Braille code can be a complex learning experience. HumanWare partnered with Northern Illinois University to design the "Nemeth Tutorial" software. This tool provides a completely interactive method for teaching students to read and write Nemeth Braille. Divided into 18 lessons, each lesson consists of the following to ensure their full understanding of the Nemeth code. 
Explanation and examples of essential math concepts

 

Activities for reading and comprehending nemeth math

 

Interactive writing tasks to confirm student's accuracy

 

Proof reading exercises to support learning

 
KeySoft Version 3 update for the BrailleNote Touch Plus brings more powerful tools to your fingers. This version 3 introduces two major enhancements: – Copy and paste from Chrome and other static text fields. And Customize your Main Menu.
BrailleNote Touch Plus snapshot tutorial: Copy and paste from Chrome and other static text fields
BrailleNote Touch Plus snapshot tutorial: Customize your Main Menu with KeySoft Version 3